archive
Rambler Debaters Earn Top Honors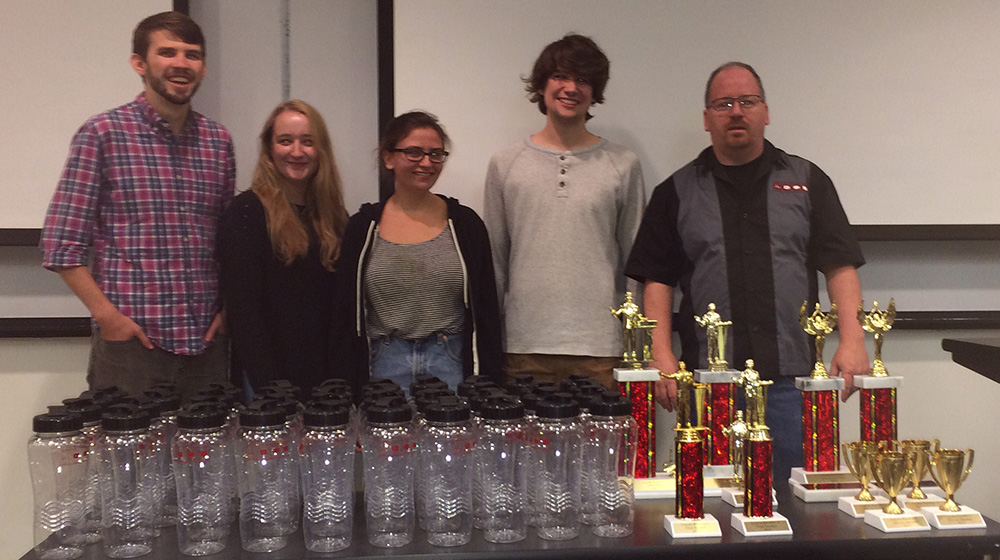 Left to right: Joe Carroll,Megan Nubel, Lucia Bennett,Brody Diehn, and David Romanlli
The Loyola University debate team hosted back-to-back tournaments at the Water Tower Campus September 25th-27th. Their guests came from Appalachian State University, Cedarville University, McKendree University, Washburn University, and Wheaton College. Over the three day event the students debated 15 different topics on a wide variety of subjects. "It's a real challenge," noted Loyola senior Joe Carroll. "You are only given 20 minutes to prepare before each debate begins." Carroll and his partner, first year student Brody Diehn, went on to tie for first place with Loyola debaters Megan Nubel and Lucia Bennett. All four were also cited for individual speaking honors, with Carroll being named the top speaker in the first tournament. Things went well again for the Ramblers again in the second tournament, with both teams advancing to the elimination debates. Once again all four were cited for individual speaking honors; however, this time junior Megan Nubel was named the top speaker.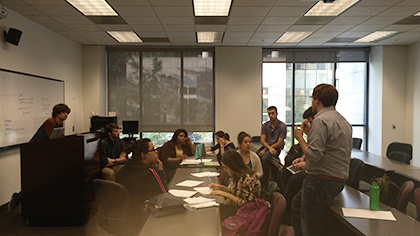 Team prepping with alumni
Former debaters returned to serve as judges and mentors for the event. Alumnus Elvis Veizi stated "I think it's great that the varsity did so well, but the most fun for me was working with the first year students. They had so much energy it was fun to watch. One student who came just to watch was so excited that she asked if she get in the debates!" Loyola will have another opportunity for new debaters when they host a British Parliamentary style debate scrimmage Saturday October 10th at the Lake Shore Campus with Marquette University, Wheaton College, and Edgewater College.