archive
Rambler Sports Locker at Arch Madness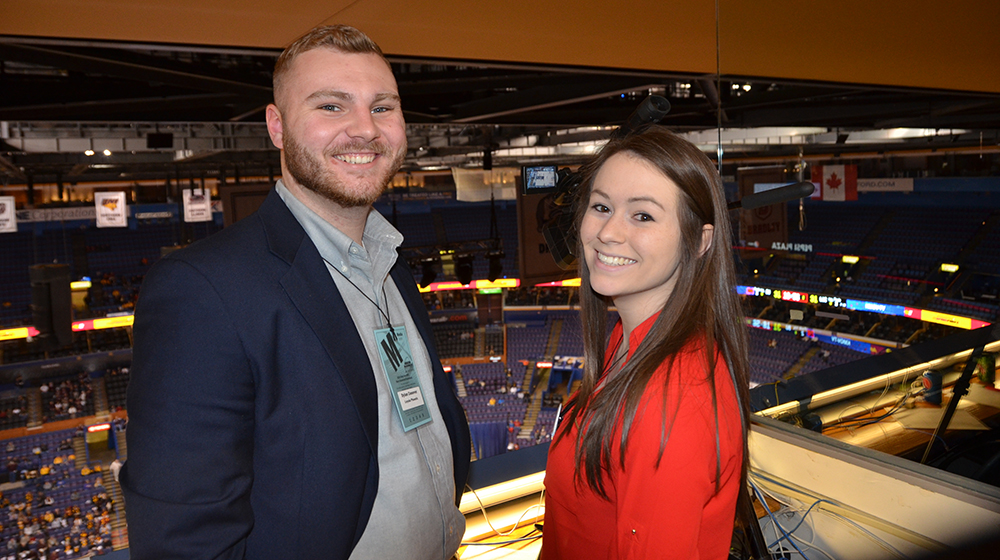 By Madeline Kenney, Journalism Major
Six Loyola students stood shoulder to shoulder with hundreds of other professional journalists to cover the "Arch Madness," the Missouri Valley Conference tournament where Loyola almost knocked off top-seed and perennial powerhouse, Wichita State University.
Loyola's School of Communication sponsored the trip for students to represent the Rambler Sports Locker TV Program and Loyola Phoenix newspaper at the Missouri Valley Conference tournament. I had the opportunity to travel to St. Louis along with my classmates Beatriz Cabañas, Dylan Conover, Nader Issa, Blake Keller and Trisha McCauley under the guidance of professor Jessica Brown and studio manager Jim Collins.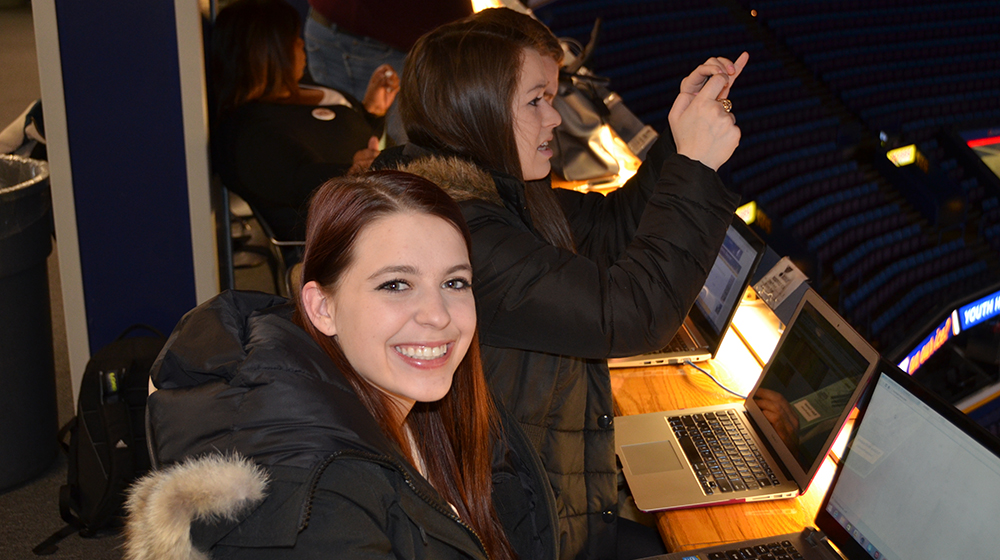 While covering Arch Madness, we received official media credentials and had the opportunity to sit on press row and in the balcony press box for every game. We filmed and edited game highlights, wrote game stories and worked all day to produce timely content for the web and continuous social media coverage. The Phoenix's sports Twitter account was considered one of the best accounts to follow for Arch Madness Coverage, according to "Catch and Shoot," a Midwest collegiate basketball blog.
At the end of each day, we produced a live-to-tape broadcast which featured game highlights and postgame analysis.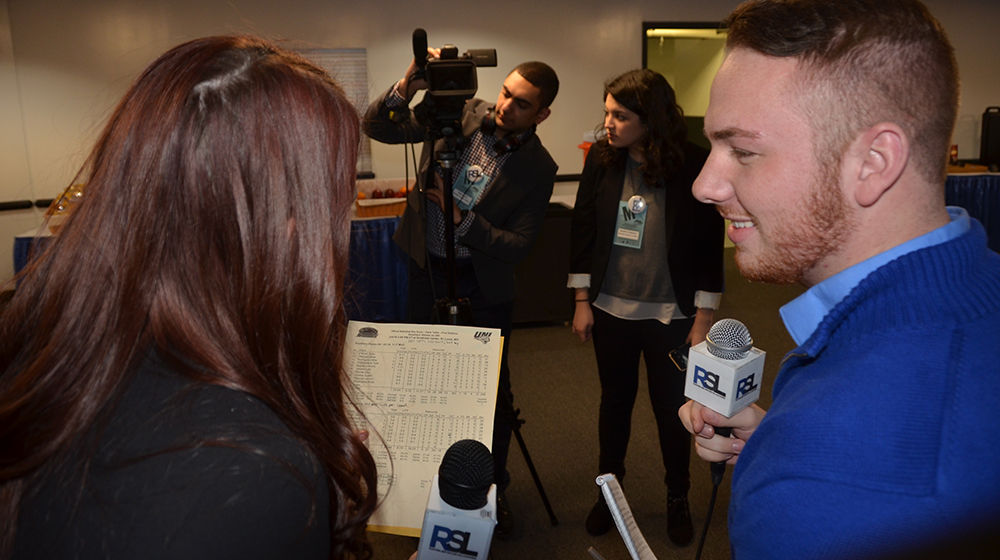 This experience was similar to what we expect it to be like next year after we graduate and enter the profession. I think it was very beneficial to our development as journalists because it forced us to produce content on tight deadlines. We also had the chance to interact with other sports journalists, who sat on press row and attended post-game press conferences.