archive
Sexual misconduct in the newsroom: Jill Geisler leads discussions with industry experts in DC
The Newseum in Washington, DC, hosted "The Power Shift Summit," a gathering of leaders in journalism and media that focused on sexual misconduct in newsrooms. Loyola University Chicago's Bill Plante Chair of Leadership and Media Integrity, Jill Geisler, led the discussion.
"I have rarely felt as much energy in one room around an issue, along with commitment to systemic change," Geisler said.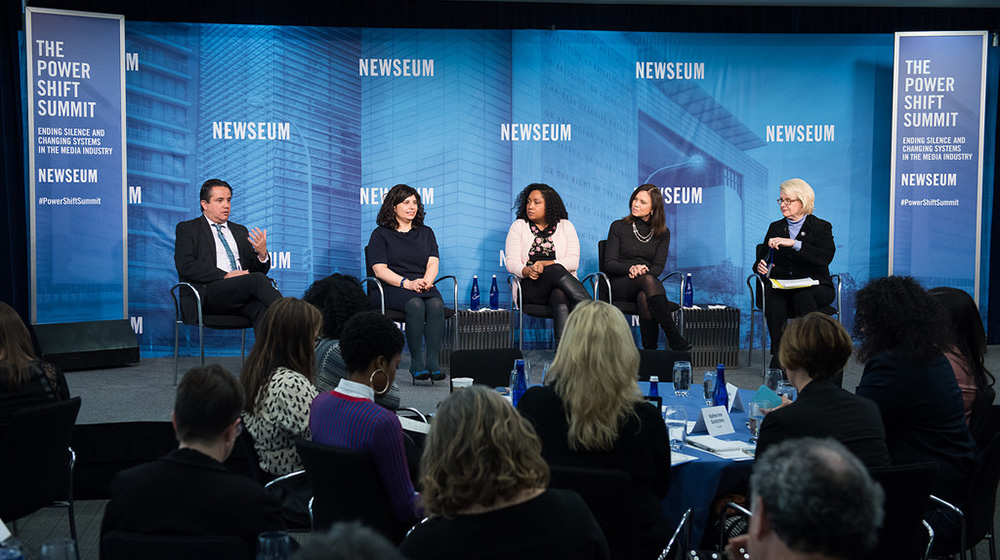 The event included representatives from some of the largest media outlets in the U.S. like NPR, PBS, Vox Media, CBS News, POLITICO, USA TODAY, and The Washington Post, and engaged them in a solutions-based conversation about what the industry is doing to handle current cases as well as prevent future misconduct.
The first point focused on assessing where we are now. The second discussion centered around journalists and panel members who spoke about the stories they reported about sexual misconduct in the newsroom. Panelist Amy Brittain was one of the reporters who broke the story in the Washington Post about allegations against Charlie Rose, and former USA Today editor Joanne Lipman discussed her book That's What She Said: What Men Need to Know (and Women Need to Tell Them) About Working Together.
The last discussion highlighted change in the system, such as looking further into human resource departments, workplace confidentiality, and nondisclosure agreements.
To continue the discussion, the Newseum plans to develop more programs that push forward the solutions to harassment and discrimination—such as workplace civility, anti-harassment training, safe reporting of misconduct, equity in hiring and evaluation, reviews of intern preparation, and attention to the relative powerlessness of freelancers and temporary employees.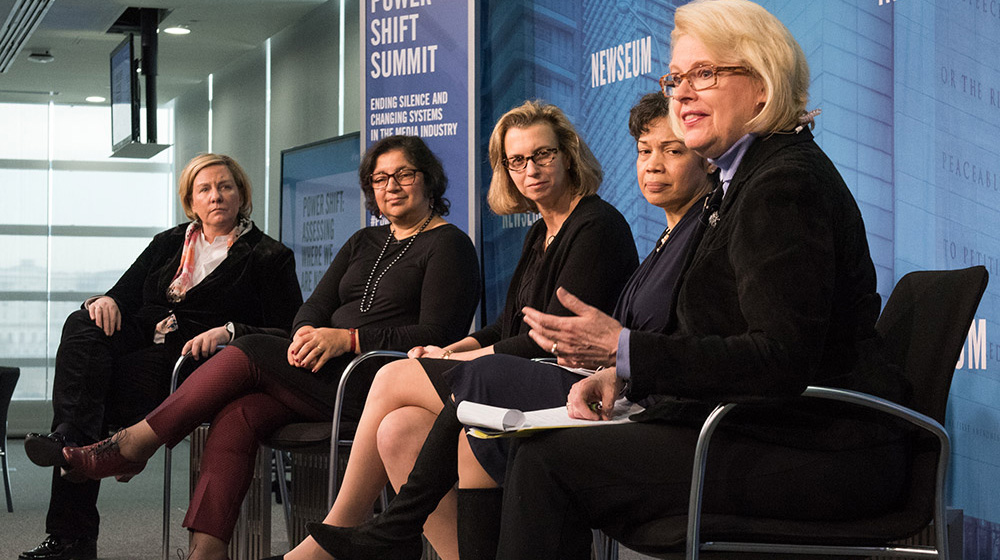 "I'm honored that we at Loyola are helping in that continued effort," said Geisler.
See the meeting's agenda: http://www.newseum.org/wp-content/uploads/2018/01/Event_PSS_agenda.pdf