archive
SOC professor leaves lasting impression on students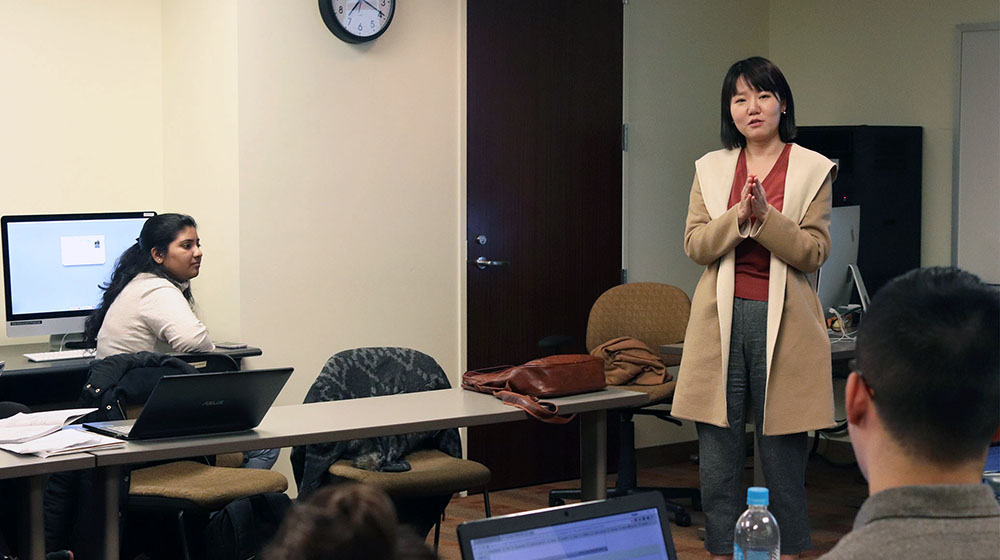 By Maggie Yarnold
How do you want to be remembered?
"I always have a motto. The thing I want to be written on my grave is 'you were a warm person,'" Dr. Jing Yang said. "I try to give off some of my authority as a teacher, I'm just a few years older than them [the students] and have been learning a few years longer, that's all that sets us apart."
Yang joined Loyola's School of Communication last fall, and has already inspired her students.
"The first time she taught, there were about six or eight students. This semester, the class is full and people want to get in," Omkar Todkar said. "People genuinely learn from her and she makes it fun and look so easy."
Todkar has now enrolled in two classes with Yang. Todkar is a graduate student who came from India to receive his master's degree in Global Strategic Communication.
Another student, senior Maria (Angie) Pinilla, has also taken two classes with Yang. Pinilla said Yang learns with the industry and makes learning interactive.
"She was very knowledgeable … she comes off as very engaging," said Pinilla, an Advertising and Public Relations major. "She's one of those professors you can build a relationship with on the first day of class. [She has] a bubbly, super-interactive and inquisitive personality. She's always searching for that new knowledge ahead of everybody else."
Yang became interested in social media advertisement while pursuing her Ph.. in media and information studies at Michigan State University. She said advertising is now digital and personalized to the consumer.
"Social media literature is evolving right now," Yang said. "It's the now. If you look at the data … there's a major shift to digital usage. You have to make me [the consumer] experience, you have to make me attach to it; it's more about how the consumer connects to the brand. This is your future, this is going to be your job description."
Yang grew up in Southern China and said she wanted to get her Ph.D. in an English-speaking country to challenge herself to take her education seriously.
"I have learned this language [English] for over 20 years, I just really wanted to practice what I spent my time on, Yang said. "For the USA, you had to take the GRE (Graduate Record Examinations), which is the hardest part, and I prefer the challenge."
Yang received her Ph.D. in 2017 and has developed two theories within social media and mobile advertising.
The concepts, "Enacted Affordances of Social Media" and "Congruence Model of Native Advertising in Social Media", are about the consumers' relationships with the social media site and the sites' relationships with advertisements. Both models illustrate a need for companies to know their audience based on the social media outlet and the person's age or recent searchers.
"If your brand does not fit the platform it will bring intrusiveness to the consumer," Yang said. "How do we blend in the advertisements into the daily lives of the consumers? We need to provide the information in a time when you need it and not bother you when you don't need it."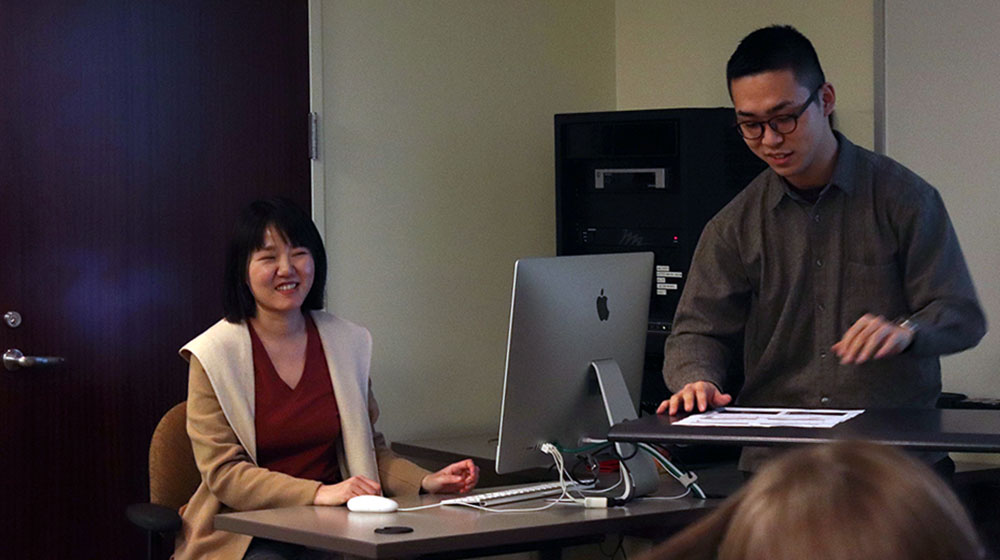 Yang said her teaching style is interactive and she wants her students to actually do the work they'd do in the industry. She said she teaches based on Chinese philosopher Lao Tzu's lesson: "If you tell me I will listen, if you show me I will see, if you let me do it I will learn."
"Her teaching style … it's so revolutionary," Pinilla said. "[Her teaching style is] practical interspersed with theoretical; she'll teach you the theory of what we're learning and then dive into the practice of how to use it. She makes you love your classes … I wish more professors would learn from her."
When she first came to the United States, she said she tried to fit in with and model herself after Chinese Americans; she tried to be "American" while she taught to earn respect, but later accepted her multi-cultural identity.
"The hardest part of coming to the States was trying to find who I was as an international student and as a professor," Yang said.
Yang's students embrace her unique identity and her passion for teaching.
"She gets excited about things … that keeps the mood in the classroom pretty high," Todkar said. "She has that attitude where she's willing to help you move forward. She's brought her knowledge of China to the classroom. That knowledge sets her apart."