Faculty & Staff Profiles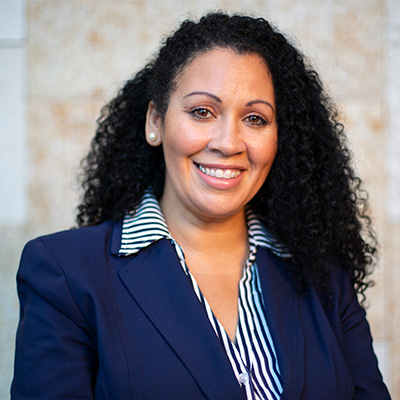 Maribel Lopez
Title/s: Clinical Assistant Professor
Phone: 312.915.7113
Email:
CV Link: Lopez M. CV
Mission in Action
Dr. Lopez's mission is to promote Excellence: instill in individuals the desire to be excellent in everything they do. Foster Leadership: to empower and motivate people to take action. She believes Integrity: is an essential ingredient to live a successful life. Dr. Lopez is passionate about teaching and engaging in shared knowledge with her students in the classroom. She utilizes her Bilingual skills in Spanish and English to increase and prepare more Social Work students to become future professionals and leaders for the underrepresented communities.
About
Dr. Lopez earned an Ed. D, from National Louis University in Chicago. Doctoral studies; Latinas in Higher Education; in collaboration, designed a performance to show the findings of the research in a theatrical format. She received her Master's degree in Social work at University of Illinois at Chicago. Concentration in Children and Families. She has experience working with children, families, individuals, couples and youth counseling. Dr. Lopez is engaged in community education on women empowerment, early childhood education, substance abuse and domestic violence. Dr. Lopez co-founded Latina Child Care Providers In Action, LCCPIA in 1998; a non-profit organization whose mission is to foster economic development in the Latina community.
Program Areas
Latina Women Leadership
Women Empowerment
Domestic Violence
Substance Abuse
Program design and management
Non-profit
Research Interests
Latinas in Higher Education
Courses Taught
Undergraduate Courses
SOWK 305 Human Behavior in the Social Environment (Fall 2018)
Graduate Courses
SOWK 500 Human Behavior in the Social Environment (Fall 2018)]
SOWK 500 Human Behavior in the Social Environment (Fall 2018) - MSW Bilingual Online Program