Faculty & Staff Profiles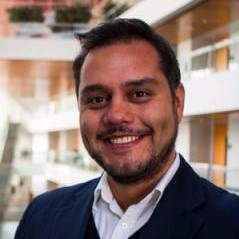 Guillermo Sanhueza, PhD, MSW
About
I have been a social worker involved in criminal justice issues, prison reform and social work in Chile for over two decades. Before moving to Chicago, I have taught and conducted research in my native country of Chile, monitoring the impact of prisons for inmates, guards and society. With a particular focus on applied prison research, Guillermo has been able to produce innovative data that has challenged commonplaces and assumptions about prisons in public sphere.
My teaching and scholarly expertise have mainly addressed a cluster of intertwined topics such as prison conditions, rehabilitative programs, the role of psychosocial professionals in offenders' reintegration to society, and the role of social work on them. He also has experience in public policy as a former Chief of Division of rehabilitative programs in the Chilean Ministry of Justice. I have mainly (yet not solely) employed a quantitative perspective in my scholarly work.
I enjoy learning from others and generating healthy and collaborative work environments, where everyone can find space for belonging and personal/professional growth. I feel very fortunate for having with extraordinary colleagues here in Chicago and for belonging to LUC-SSW.
Degrees
Trabajador Social, Pontificia Universidad Católica de Chile (PUC)
Magíster en Trabajo Social, Pontificia Universidad Católica de Chile (PUC)
MSW recognized by the Council of Social Work Education
Master of Arts (Sociology), University of Michigan
PhD Social Work & Sociology, University of Michigan
Research Interests
The study of prison environments and their impact on individuals (inmates, officers and staff)
Prison reform, human rights and public safety
Prison systems, criminal justice and empirical assessment in developing countries
The confluence of individual, institutional and territorial factors on recidivism