Faculty & Staff Profiles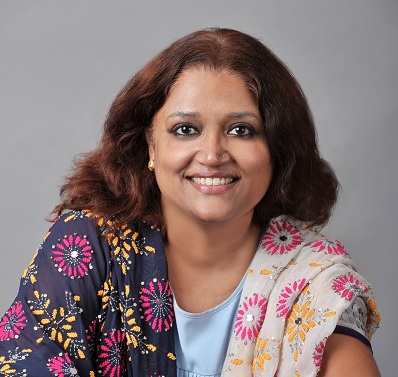 Shweta Singh, PhD
Title/s: Associate Professor
Office #: Maguire Hall 562
Phone: 312.915.7249
Email:
CV Link: Shweta Singh CV 2022
Degrees
Doctorate in Social Work from University of North Carolina at Chapel Hill, NC
Masters in Social Work from the Tata Institute of Social Sciences (TISS), Mumbai, India
Bachelor of Arts from Isabella Thoburn (I.T.) College Lucknow, India
AWARDS
Selected as one of the top contributors, in particular for the piece "Saving Sakineh from Iran!" in the first Collaborative Blogging Contest organized by the Communication Initiative and the BBC World Service Trust on the theme of Communication, Media and development Policy.
The Feminist Scholarship in Social Work Award in 2005 by the Council on Social Work Education's Council on the Role and Status of Women in Social Work.
Program Areas
Currently Teaching/Teaching Areas:
Foundation and Advanced Social Work Research (SOWK 506 and SOWK 606)
Foundation Social Welfare Policy (SOWK 507)
Global Feminism (WOST 450/ SOWK 630)
India Studies (SOWK 634 – Interdisciplinary course on social work in India)
Women and Globalization and Interdisciplinary Research Course (Special SOWK 606)
Women, Globalization, Media, and Policy (Interdisciplinary Policy Course – special SOWK 609)
Doctoral Dissertation Planning (SOWK 800)
Research Interests
Select Current Research Projects
Mixed Method Measures for Women's Identity
Schooling Outcomes and Processes in Globalization
School and Identity Development
Work and Migration and Health outcomes for women
Theoretical Exploration of Women's Identity in Media and Religious Texts
Corporate and diaspora philanthropy
Professional & Community Affiliations
Community and Professional Service
Member of Society for Social Work Research
Association for Asian Studies; International Women's Association
MELUS/MELOW
Council of Social Work Education
Reviewer for: (i) International Social Work, (ii) Journal of Poverty, and (iii) International Journal of Social Welfare, (iv) Sex Roles, (v) Social Work Education, (vi) International Journal of Offender Therapy and Comparative Criminology, (vii) International Journal of Interdisciplinary Social Sciences, and (viii) Violence Against Women (ix) Child Development (x) Policy Studies Journal
Previous International Experience
Consultant with International and local development agencies in India on issues of child rights and child abuse and social policy with organization such as UNICEF and OXFAM Lucknow. Also
Corporate philanthropy and social marketing with Confederation of Indian Industries.
Selected Publications
Recent Faculty Scholarship
Singh, S., Lundy, M., Vidal, M., & Caridad, A. (2011). Mexican immigrant families: Relating trauma and family cohesion in the special issue of Journal of Poverty (in Press)
Singh, S., Orwat, J., & Grossman, S. (2011). A protection motivation theory application to date rape education. Psychology, Health & Medicine Available online: 14 Jun
Tsai, J., & Singh, S. Tracing Identities of Urban-professional women from China: Reframing oppression and empowerment. Contemporary Social Work (2011) (Department of Social Work, Lucknow University), Volume XXIV.
Singh, S. (2011). Transgression into 'Hidden' Feminism: Immigrant Muslim Women from India in 'Feminism and Migration: Cross-cultural Engagements'Ed. Glenda Bonifacio (Publishers Springer) (in press)
Audio/ Video Documentary Work
Title: Identity: Immigrant Chinese and Indian Women
Title: "Shobha De is a 'Wanna Be: The Immigrant Women Discourse on Shobha De," (In Progress) this short audio documentary discusses the works of Shobha De, author of women-oriented Pulp Fiction based in India.