archive
Professor, team win $500,000 grant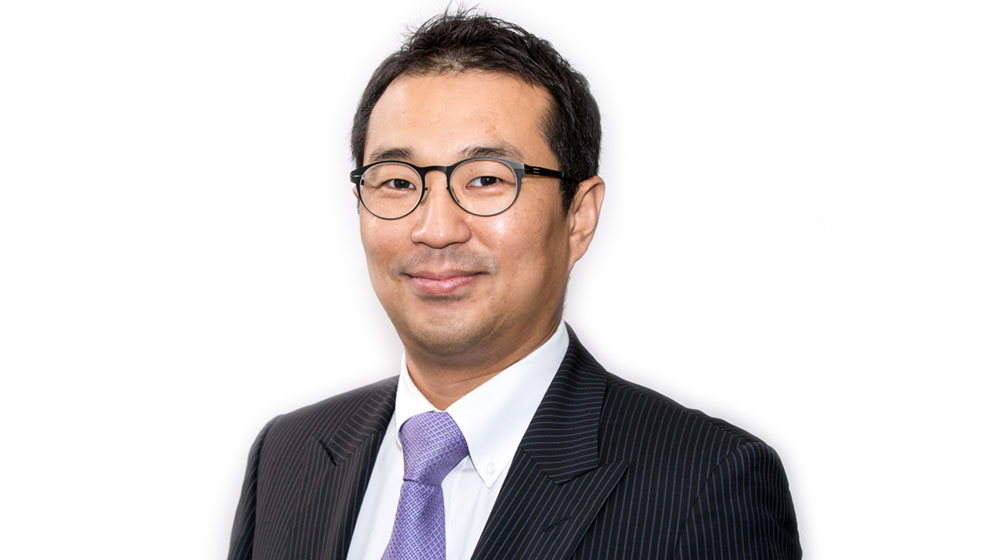 By Kristen Torres | Student reporter
School of Social Work professor Philip Hong's research helps unemployed adults get back on their feet and find full-time work. And now, after he and a team from the Chicago Jobs Council and Allied Health Care Career Network recently received a $500,000 grant, he hopes to lift even more people out of poverty.
Hong and his partners were one of three groups to win grants in the inaugural Urban Labs Innovation Challenge. The event, which was hosted by the University of Chicago as part of Chicago Ideas Week, awarded funding for programs and ideas that address three focus areas: energy and the environment, health, and poverty. More than 100 groups submitted ideas across all three categories.
Hong—along with his research team and community partners—has developed a program called Transforming Impossible into Possible (TIP), which helps long-term unemployed adults overcome the psychological barriers that prevent them from landing full-time jobs. TIP has been tested as part of the job-readiness curriculum at three organizations, but with the new grant money, Hong wants to expand the program to three more groups in the next 17 months—and possibly five more groups after that.
"During the early stages of my research, I worked with low-income participants to figure out what self-sufficiency meant to them," Hong said, "the results of which show that people respond to a process that's more psychologically empowering based on where they are in life."
'Hope is possible'
Using those research results, Hong developed a questionnaire that looks at the psychological barriers people face when they've been out of work for an extended time. By answering questions such as "Do I have purpose in life?" and "Am I capable of working in a good job?" people can eventually switch from feeling helpless to being hopeful, Hong discovered.
"We quickly realized that employment barriers are linked with hope," he said. "We wanted to break down those barriers and show these individuals that success is possible–that hope is possible."
TIP is a 15-session program that features small-group reflection. Every meeting is focused around a theme, ranging from Identity and Purpose to Unresolved Triggers of Stress. The group reflection setting of the program resembles the educational approach taken at Jesuit universities, and Hong has used his experience at Loyola to shape his program and develop a deeper sense of self-awareness in participants.
"I strongly believe in Jesuit ideals and what it means for society, so the program sits close to it," Hong said. "I try to reflect and learn more about the impact it has on the community, my thinking, and my ability to connect with my agency partners."
Hong came to Loyola as an assistant professor in 2006, and the University's urban location gave him the ideal environment to expand his research. He soon connected with social services agencies across the West and South Sides of the city, including the Abraham Lincoln Center and the Near West Side Community Development Corporation, to test the program in its earliest stages.
"There's a component of collaboration in what we do," Hong said. "We work with all these pockets in all these agencies to help people get steady jobs and homes, and teach them to be self sustaining."
Positive feedback
Rebekah King, executive director of Hope Works, a social service program based in Chicago that focuses on individual self-sufficiency, used a beta version of TIP in the agency last year.
"We worked collaboratively with professor Hong to employ his curriculum at our agency," King said. "Our target population is long-term unemployed adults, so it was a natural fit to have a beta version here and incorporate it into our existing workforce programming."
Hope Works is still using TIP and is getting ready to launch an updated version of the program this November.
"We had a really good response among participants," she said. "There were some key individuals that we can now point to and recognize that they fit as an example of the power of TIP."
Though meant for unemployed adults at the poverty level, TIP is also being used at other agencies around the city that work with different populations.
The Safer Foundation, for instance, helps ex-offenders find work after being released from prison. Thomas Kenemore, a faculty member in the master of social work program at Chicago State University, helped the foundation incorporate TIP into its mentoring curriculum.
"Safer has a previous mentoring program in place, but we adopted TIP because it was a very good fit for the experiences and training the program wanted to produce," Kenemore said. "Because TIP is process-oriented, it's identifying individual ways to help people move toward better attitudes, better freedom, and a more successful possibility of finding and keeping work."
Changing mindsets
Governmental agencies in other states and countries have contacted Hong about his program, and he hopes that his work will help spread awareness of the power that psychological transformation can have on a person's success.
"People who have gone through the program are now more empowered and can better handle the stresses of everyday life," he said. "But also, it helps change the mindset of the employers who are hiring them because they see that these workers have overcome all these obstacles—and now they're on the job and full of hope."
Hong's commitment to the people he helps runs deep, and it extends far beyond the academic arena.
"I had a conviction based on what I learned from participants," he said. "I owe much to them for telling me their reality. What they shared was their life, not data. I had to live up to that. I had to make sure that I made their hopes a reality too."