Alpha Kappa Delta
Alpha Kappa Delta is an international sociology honor society. Loyola University Chicago's Alpha Kappa Delta chapter was started in 1928. Sociology students inducted into AKD must be advanced students with demonstrated excellence in both the major and the university at large. New initiates join a long line of distinguished sociology students at Loyola and around the world. Each initiate receives a lifetime membership certificate and a year's subscription to AKD's journal, Sociological Inquiry. Graduating AKD members receive AKD cords, which they wear proudly during graduation ceremonies.‌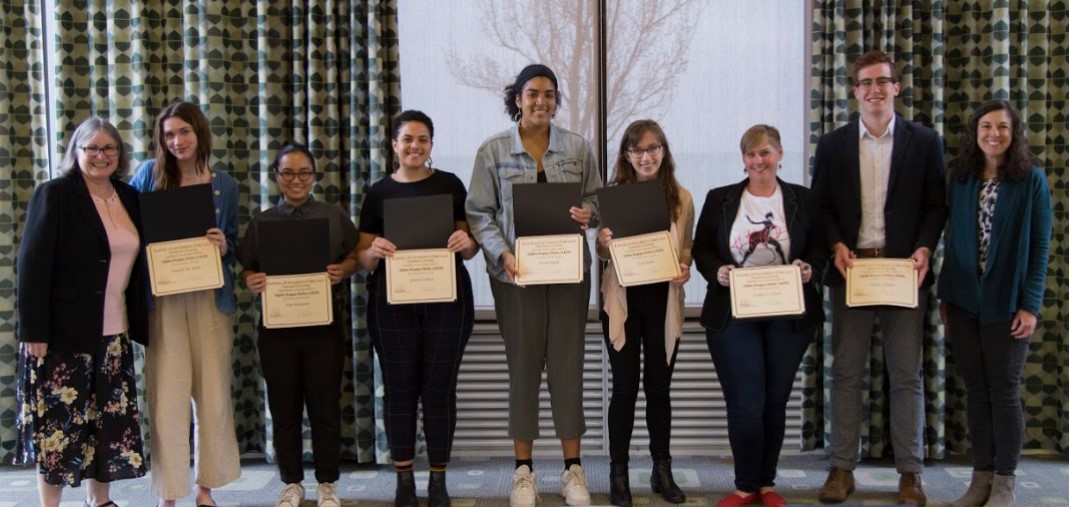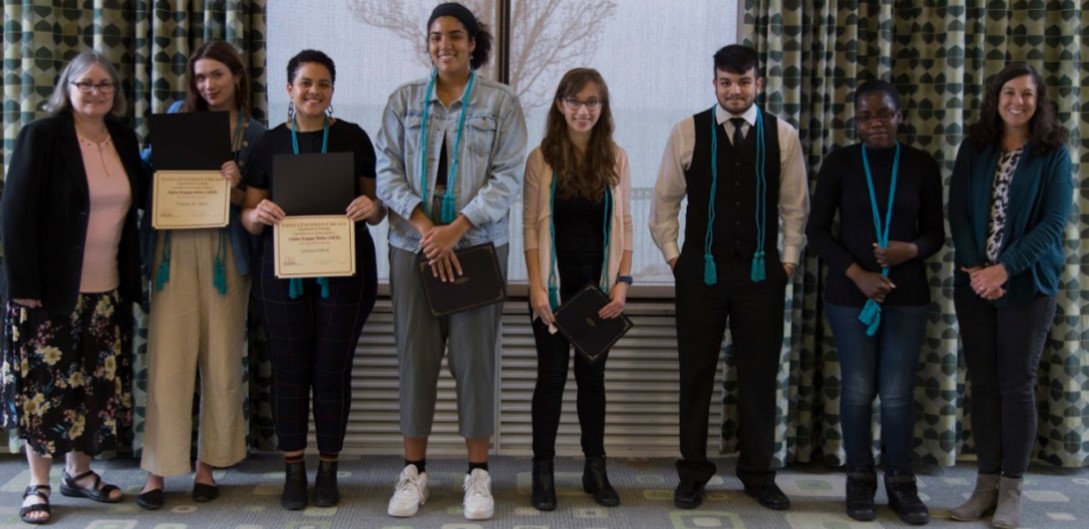 New members (top photo) were inducted into Alpha Kappa Delta in May 2019 and graduating seniors (bottom photo) received AKD honor cords.
‌For more information, contact faculty representative Dr. Dana Garbarski.
Information on the undergraduate student paper competition and student conference travel assistance program may be found on the national AKD Website: http://www.alphakappadelta.org/