Faculty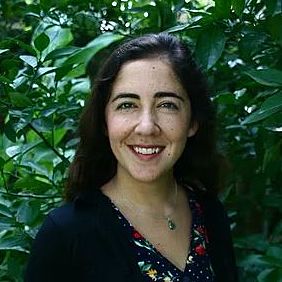 Maria Akchurin, PhD
Title/s: Assistant Professor
Specialty Area: Environmental sociology, political sociology, urban sociology, environmental justice, global and comparative sociology, sociology of knowledge.
Office #: Coffey 433
Email:
External Webpage: https://www.mariaakchurin.com/
About
Maria Akchurin is a sociologist working in the areas of environmental sociology, political sociology, and urban sociology. Her primary research agenda explores historical and contemporary questions about power, inequality, and social change as they relate to environment and society. She is especially interested in how global processes—such as the spread of water privatization or the global demand for extractive industries—connect to how people make sense of environmental and social consequences on the ground. She is also interested in the social processes that lead the physical and digital infrastructures we use to become morally and politically contested.
Prof. Akchurin has studied how nature became a subject of legal rights in Ecuador, conflicts over land use and water availability in areas with mining activity in northern Chile, and the privatization and transformation of urban water provision in Argentina and Chile. She is working on expanding her prior research into a book, tentatively titled Contested Infrastructures: Water, Privatization, and Place-Based Protest in Argentina and Chile. In parallel, she is researching the politics of environmental remediation and community consultation in Latin America through an analysis of litigation relating to mining in Chilean environmental courts, focusing on cases relating to copper, gold, and lithium extraction.
With her colleague Gabriel Chouhy, she is also currently conducting research supported by the Spencer Foundation about how different education stakeholders make sense of concepts like fairness and equity in the context of centralized enrollment algorithms. The study compares two urban contexts where the charter school model has become prevalent: New Orleans in Louisiana and Santiago in Chile.
Prof. Akchurin teaches undergraduate and graduate courses on environmental sociology, urban sociology, and power in society. She is in the early stages of developing projects relating to environmental justice, climate adaptation and the "just transition," and the social dimensions of ecological restoration efforts in Chicago. Outside of academia, she is interested in urban spaces that bring people together—whether through gardening, food, music, art, environmental education, or protest. She came to the US from Moscow, when it was still part of the former Soviet Union, but has spent most of her life in various parts of the United States. She is happy to be in the Great Lakes region.
Degrees
PhD, Sociology
University of Chicago, 2015
MA, Sociology
University of Chicago, 2009
BA, International Studies, Specialization in Latin American Studies
Johns Hopkins University, 2004
Professional & Community Affiliations
American Sociological Association
Latin American Studies Association
Social Science History Association
Non-Resident Research Fellow, Center for Inter-American Policy & Research, Tulane University
Courses Taught
Environmental Justice: From Sacrifice Zones to Sustainable Cities (520)
Environmental Sociology (272)
Cities, Suburbs, & Beyond (234)
Power in Society (260)
Urban Sociology Graduate Seminar (462)
Selected Publications
Akchurin, Maria. 2022. "Contested Infrastructures: Water, Privatization, and Place-Based Protest in Greater Buenos Aires." City & Community: 1–24.
Akchurin, Maria. 2020. "Mining and Defensive Mobilization: Explaining Opposition to Extractive Industries in Chile." Sociology of Development 6(1): 1-29.
Silva, Eduardo, Maria Akchurin, and Anthony Bebbington. 2018. "The Consequences of Social Resistance to Extractive Development in Latin America." European Review of Latin American and Caribbean Studies 106: 25-46.
Akchurin, Maria. 2015. "Constructing the Rights of Nature: Constitutional Reform, Mobilization, and Environmental Protection in Ecuador." Law and Social Inquiry 40(4): 937-968.
Akchurin, Maria and Cheol-Sung Lee. 2013. "Pathways to Empowerment: Repertoires of Women's Activism and Gender Earnings Equality." American Sociological Review 78(4): 679-701.