August 2016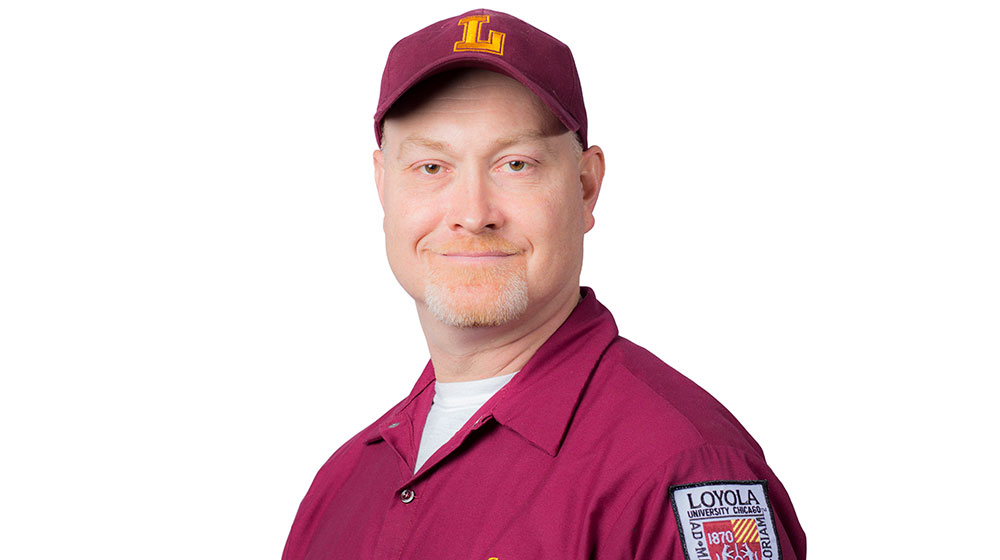 John Syslo
About
Department/School/Division: Facilities
Campus: Lake Shore Campus
Years at Loyola: 3
What is your favorite thing about working at Loyola?
One of my favorite things about working at Loyola is the family atmosphere and being able to see the lake every day.
What is your most memorable achievement as a Loyola employee?
My most memorable achievement, besides being nominated for this award, is being involved with changing all of the emergency phone blue lights across the Lake Shore Campus from fluorescent to LED. The LED lights are brighter and more energy efficient.
What does Loyola's mission mean to you?
Part of Loyola's mission that stands out to me is to be a person for others. Helping out in whatever way I can to make the students, faculty, and staff experience better. I also volunteer in my neighborhood for various activities.
What motivates you to succeed each and every day?
My family motivates me to succeed each and every day.
Tell us how you show your Rambler pride.
I show my Rambler pride by wearing my Loyola hat and t-shirts at work and home.
Tell us something most people at Loyola would be surprised to know about you.
I believe most people would be surprised to know that I had red hair when I was younger, just like all four of my kids do now.