November 2016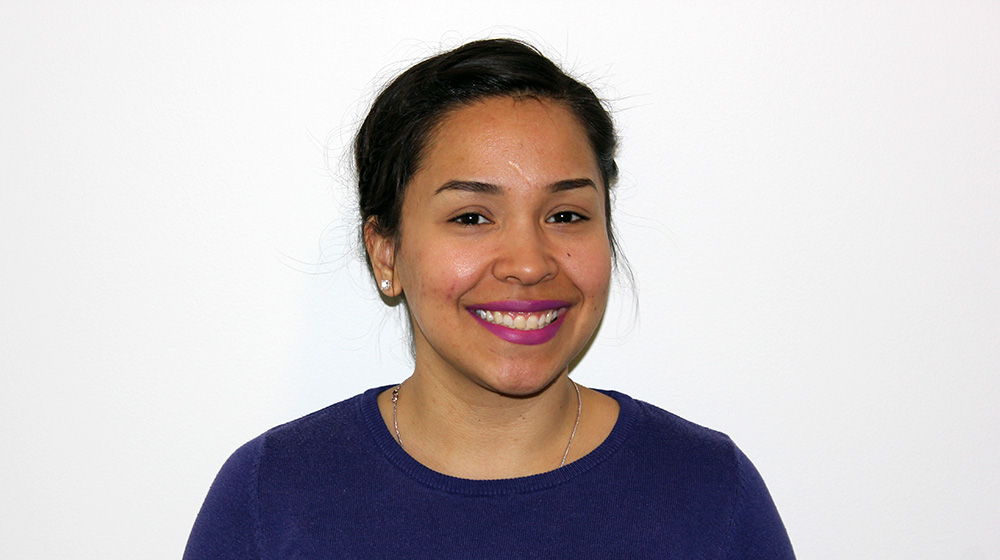 Eudith Vacio
About
Department/School/Division: Finance/Stritch School of Medicine
Campus: Health Sciences Campus
Years at Loyola: 9 months
What is your favorite thing about working at Loyola?
My first few months of working at Loyola have been a great pleasure for me. One of my favorite things about working at Loyola is the collaborative team environment where I am constantly learning something new. I work with extremely talented and friendly colleagues who have helped me acclimate to my new role through sharing their wealth of knowledge and experience. I am thankful for my teammates who have made these past few months a smooth transition for me, and I look forward to the exciting, new challenges ahead of me!
What is your most memorable achievement as a Loyola employee?
One of the most memorable moments in the past nine months has been working with my teammates to create a new external pricing strategy for the Center of Simulation. This center is used to help medical students and other professionals gain skills on diagnosing and treating patients with lifelike mannequins. I think the most interesting part was becoming familiar with their operations and meeting the individuals on the front lines who help organize all of the various workshops. As a result, we were able to create a pricing strategy aligned with their financial commitments to all of the various facilities.
What does Loyola's mission mean to you?
Loyola's mission means helping out others whenever I can, whether it is assisting departments with their budget or volunteering in my own community with the youth, elderly, or the homeless.
What motivates you to succeed each and every day?
The people I work with everyday motivate me to succeed and perform at my very best. The opportunities I am given and the feedback I receive from my team encourage me to stay focused and aim for excellence!
Tell us how you show your Rambler pride.
My Rambler pride continues to grow each day that I'm here! I am always talking up a storm to others about how great of a university Loyola is, and how proud I am to be a part of the great things we continue to accomplish each and every day.
Tell us something most people at Loyola would be surprised to know about you.
A few years ago, a few of my friends and I created a nonprofit called Sprouting Leaders. We created Sprouting Leaders after visiting Corkery Elementary School and speaking with the 7th grade students on the social pressures present in their community. Many of the students also had below average academic scores in both reading and math. This impelled us to create a mentoring/tutoring program for the 7th and 8th graders, along with other community service events throughout the year. One of our most popular event is our Secret Santa event, where 250 students receive a gift that they request in their letters to Santa. It's truly inspiring to be a part of this small, supportive community helping students strive for academic achievement through mentorship and community involvement.