May 2017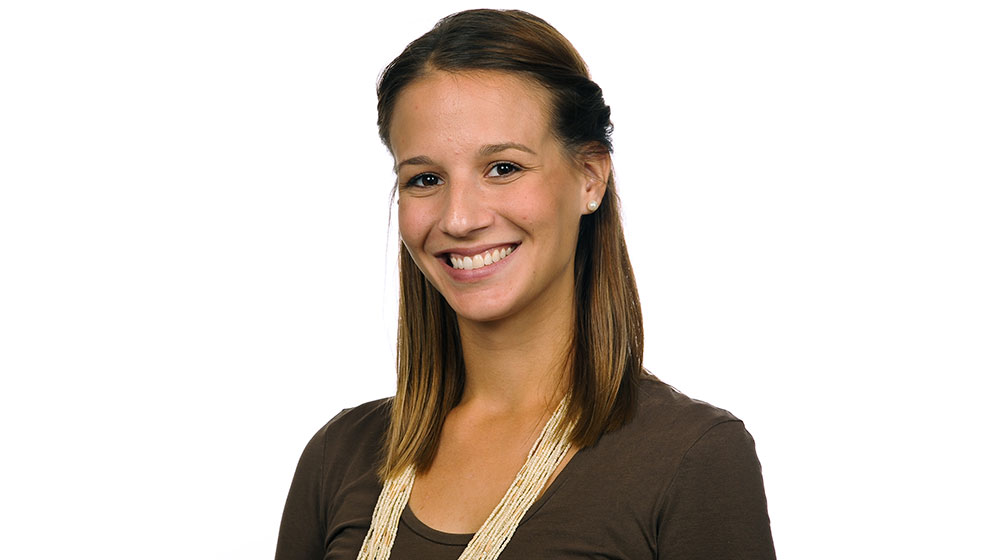 Leah Pasquesi Mika
About
Department/School/Division: Office of First and Second Year Advising
Campus: Lake Shore Campus
Years at Loyola: 4
What is your favorite thing about working at Loyola?
I love working for a mission-driven institution. I connect very deeply with Loyola's mission, particularly the piece about working to expand knowledge in the service of humanity through learning and justice. Prior to working at Loyola in the Office of First and Second Year Advising, I attended Loyola for graduate school. I was thrilled to find full-time employment here following my graduate studies at an institution that I love whose mission I am very committed to.
What is your most memorable achievement as a Loyola employee?
I absolutely love the work I get to do with the Bridge to Loyola program. My fellow Bridge colleagues and I are very passionate about supporting Bridge scholars. We have put forth a lot of effort and energy to continue to assess the types of support we provide our Bridge scholars and are constantly looking for ways to improve our processes. Moreover, the relationships I have been able to cultivate with my Bridge scholars are my most cherished accomplishment.
What does Loyola's mission mean to you?
To me, Loyola's mission means seeking gratitude, love, and goodness in as many things possible on a daily basis, especially in the simplest or unexpected things. Loyola's mission also means to me that social justice should be a part of the work we do on a daily basis, the conversations we have with our students, colleagues, and loved ones, and that we should demonstrate our commitments through action.
What motivates you to succeed each and every day?
The amazing students and colleagues who I am lucky to work with. I am so inspired by the folks I work with on a day to day basis. They truly make coming to work easy and enjoyable. It is easy to want to work hard when you are do something you genuinely care about and when you get to work with amazing folks!
Tell us how you show your Rambler pride.
Through my support and encouragement of students, I believe. In my formal role and the various other ways I get to connect with students on campus, I often serve as a cheerleader for students. I love interacting with students in multiple capacities and across several contexts around campus whenever possible. This gives me a chance to know them holistically and convey that I am invested in who they are and who they striving to become.
Tell us something most people at Loyola would be surprised to know about you.
During my study abroad experience as an undergraduate student, I was lucky enough to be able to visit the small mountain town in Italy where my father's family is from with my mom and dad. This was such a memorable experience!