February 2017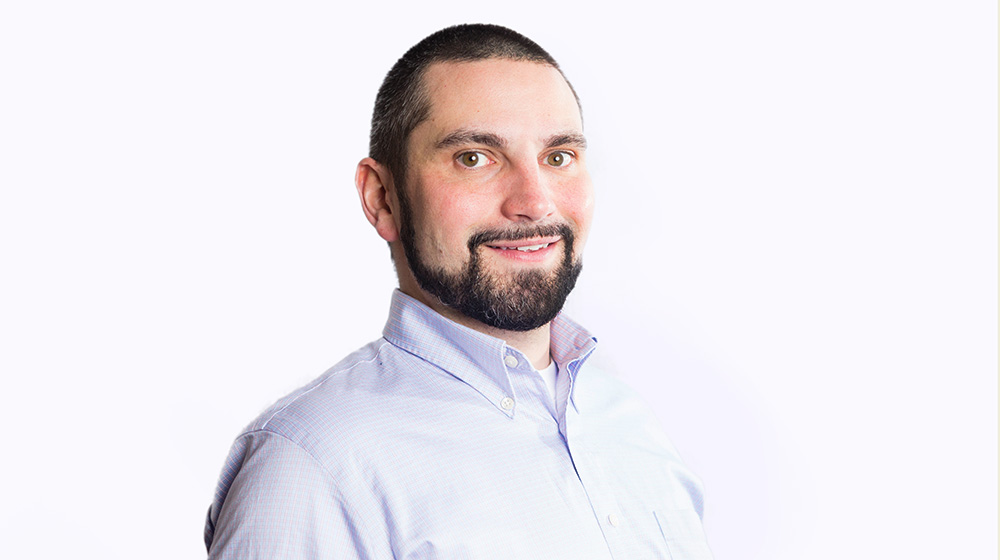 Andrew Palmisano
About
Department/School/Division: Office of the Bursar
Campus: Lake Shore Campus
Years at Loyola: 3 years
What is your favorite thing about working at Loyola?
It's hard to pick one, but I really enjoy working for a University that is student- and community-focused.
What is your most memorable achievement as a Loyola employee?
My most memorable achievement came when I was helping a student who was struggling to pay his balance. I was able to work out a payment plan that worked for both of us, and he was able to graduate on time. The student was very grateful, and I was happy that I was able to help him succeed.
What does Loyola's mission mean to you?
I like to think of "seeking God in all things" as always looking for the bright side even when a situation seems dim. I seek the "good" in all things and try to provide positive interactions with everyone I come into contact with at work and outside of it. It also means that I am part of the large group of hard-working people who are preparing Loyola's students to leave the University and be successful at whatever they choose to do.
What motivates you to succeed each and every day?
Helping our students achieve their dreams and watching them become successful.
Tell us how you show your Rambler pride.
I show my Rambler pride by wearing spirit wear both at and outside work and always embodying Loyola's values.
Tell us something most people at Loyola would be surprised to know about you.
I love to travel and have been to Germany and Spain in the last two years.