February 2017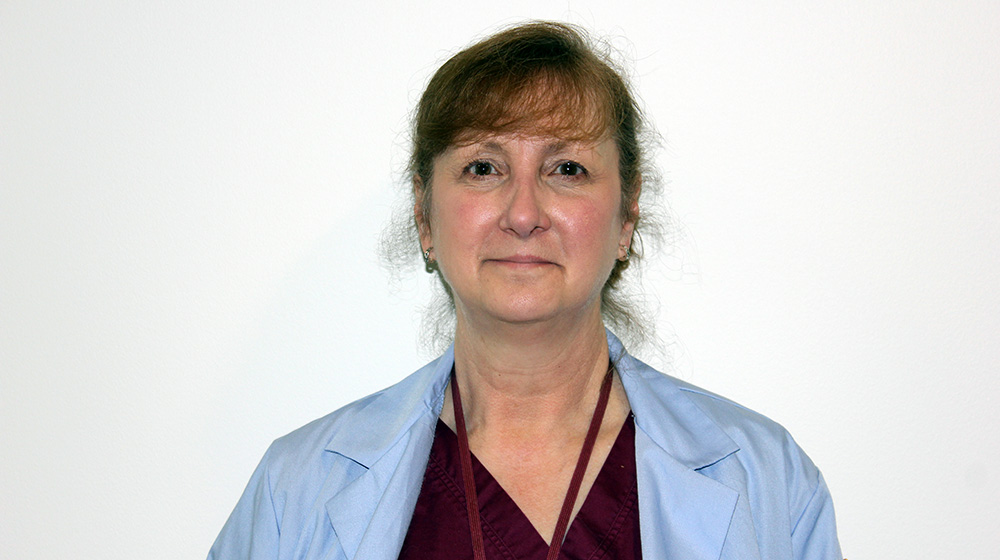 Karen Wielgus
About
Department/School/Division: Comparative Medicine
Campus: Health Sciences Campus
Years at Loyola: 30 years
What is your favorite thing about working at Loyola?
The variety of my job – each day is different. Working here is a learning experience every day. Working with the students and helping them achieve their goals is especially rewarding.
What is your most memorable achievement as a Loyola employee?
Being a part of the research family that shapes our future.
What does Loyola's mission mean to you?
Every employee is an important part of our mission. No matter where they work or what they do.
What motivates you to succeed each and every day?
The smallest thing can be the difference in making someone's day.
Tell us how you show your Rambler pride.
My daughter attended Loyola Chicago. Loyola provided her with fantastic opportunities to begin her career in research.
Tell us something most people at Loyola would be surprised to know about you.
There are not many surprises after 30 years!