archive
Go Global October Blogger of the Month Announced!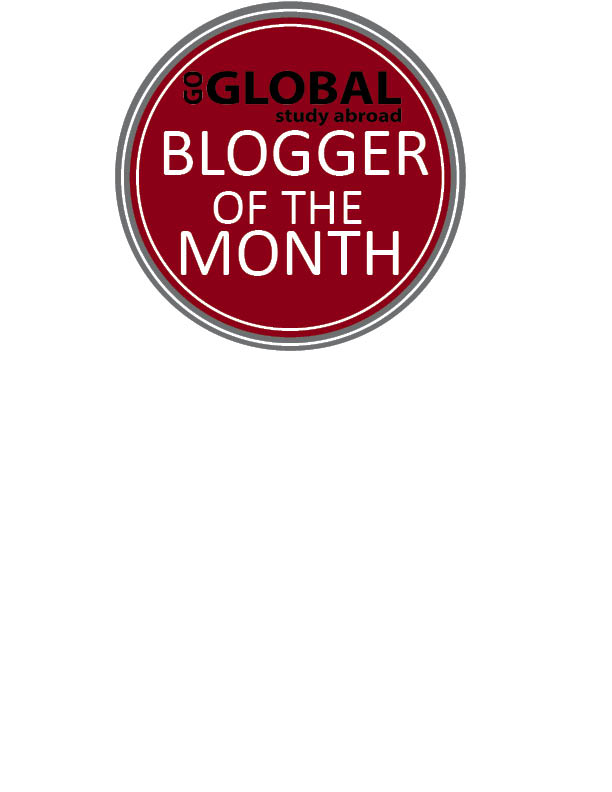 Heather Cigas has been selected as the Office for International Program's October Go Global Blogger of the Month!
Heather is a junior Exercise Science major and Business Administration minor currently studying abroad at the Beijing Center in China. Since her arrival in August, Heather has been blogging consistently and keeping us updated on her adventures around Asia!
In October, Heather started working as an intern for the Beijinger, a magazine based in China geared towards foreigners living in Beijing. Her internship includes writing blog posts and restaurant reviews for the Beijinger website. Her first published post is a survival guide for students studying abroad in Beijing, check it out here!
One of our favorite moments in Heather's blog was hearing about her experience volunteering at the Pizza Cup in Beijing, a huge food festival featuring pizza vendors from all over China!
We can't wait to hear what adventures Heather will be up to next! You can read Heather's blog here and check out the other Go Global bloggers here!
More Featured Stories
School of Social Work

School of Social Work Professor Maria Vidal de Haymes, PhD, hit two milestones in 2017. This year marks her 25th year of teaching at Loyola as well as the honor of being named Faculty Member of the Year.


The New York Times

On October 6, Professor Michael Khodarkovsky spoke to the New York Times about newly declassified CIA documents from the Cold War.


FACULTY RESEARCH

Loyola psychology professors Catherine Haden, PhD, and Perla Gámez, PhD, recently received a nearly $740,000 grant from the National Science Foundation to better understand how children learn and develop an interest in the STEM fields.