archive
Loyola Recognized as a Top Producing Mid-Sized Institution for Gilman Scholarship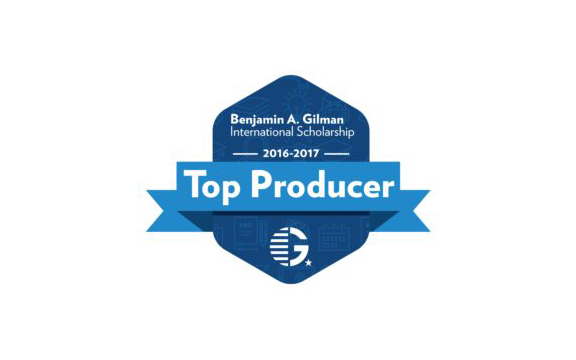 The U.S. Department of State has announced the list of U.S. higher education institutions that sent the most students overseas on the Benjamin A. Gilman International Scholarship Program in the academic year 2016-2017. Loyola University Chicago is excited to be ranked 15th for mid-sized colleges and universities sending Gilman Scholars abroad.
The Gilman Scholarship is funded by the U.S. Department of State and enables students of limited financial means to study or intern abroad, thereby gaining skills critical to our national security and economic prosperity. The program aims to encourage students to study and intern in a diverse array of countries and world regions. The program also encourages students to study languages, especially critical need languages (those deemed important to national security). By supporting undergraduate students who have high financial need, the program has been successful in supporting students who have been historically underrepresented in education abroad, including but not limited to first-generation college students, students in STEM fields, ethnic minority students, and students with disabilities.
The State Department's Bureau of Educational and Cultural Affairs, in collaboration with the Institute of International Education, compiles the list, organized by institution size and type.
For a full list of the institutions by category, please visit the Gilman Scholarship website at www.GilmanScholarship.org/TopGilman.