2020 Supply Chain Rising Star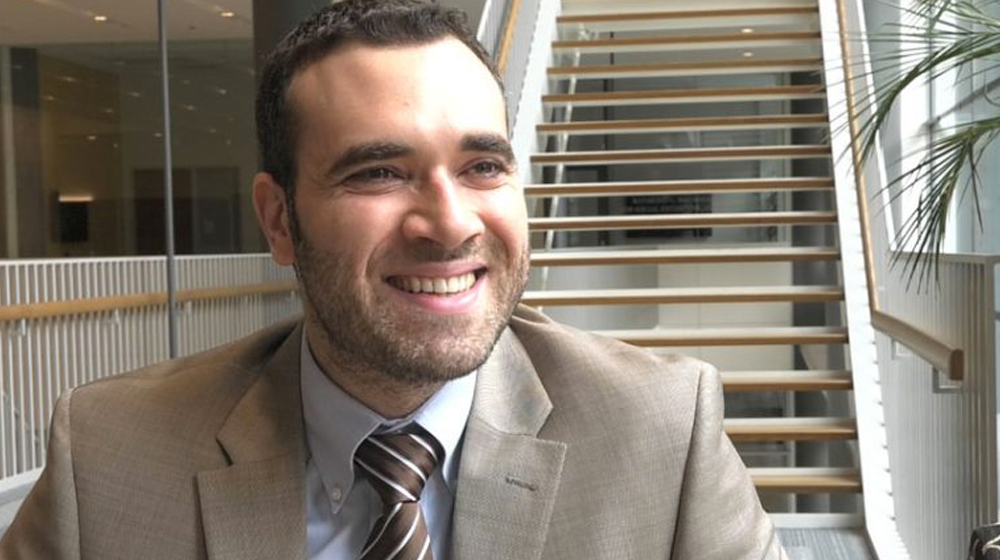 Hussam Bachour worked as Supply Chain Systems Manager at the University of Chicago Medicine (UCM) since 2018. During his time at UCM, Hussam has worked on implementing multiple supply chain technology and data analytics projects. In his role, Hussam leads the Business Process team who supports the organization's transformation to a digital Supply Chain. He is also a member of the Data Certification Board. Prior to joining the University of Chicago Medicine, he held the role of Supply Chain Performance Manager at Northwestern Medicine.
In addition to his work in Healthcare Supply Chain Management, Hussam has been teaching Business Analytics (BSAD 343) and Business Statistics (ISSCM 241) at Loyola University Chicago's Quinlan School of Business since 2017. He is also partnering with Quinlan faculty in developing capstone class projects and a new undergraduate course in healthcare supply chain management.
Hussam's strong relationship with Loyola started prior to his work as a teacher, when he was a student and a graduate research assistant in the MBA/MSSCM program as well as a research intern in the Supply and Value Chain Center. He won the President's Medallion in 2015, and multiple student competitions including the APICS International Student Case Competition in 2017 and the CSCMP Future Supply Chain Star award in 2016. He is also Alpha Sigma Nu and Beta Gamma Sigma member. During his time as a student, he was the president of Loyola Net Impact chapter. He enjoyed Loyola so much that he decided to come back and contribute to our academic community as a teacher.
Degrees:
Master of Science in Supply Chain Management, Loyola University Chicago
MBA in Information Systems Management and Operations Management, Loyola University Chicago
Graduate Certificate in Business Data Analytics, Loyola University Chicago
Bachelor of Business Administration, International University for Science & Technology (IUST) in Syria
Selected Publications:
Written Works:
Nowak, M. A., M. Hewitt, and H. Bachour, "Mileage Bands in Freight Transportation," European Journal of Operational Research, 272 (2), 549-564, 2019.
John Nicholas, Hussam Bachour, and Paul Suett, Northwestern Memorial Hospital: Smoothing Material Flow through the Receiving Area, (London, ON: Ivey Publishing, 2019), p.12.
Professional Organization Presentations:
Bachour, H., Kerin, S. (2019). "Are your cost savings real? Prove it". Vizient Supply Chain and Value Analysis Network Meeting - Las Vegas
Bachour, H. (2018). "Analytics and Lean in Healthcare Supply Chain". University of Wisconsin Madison-Wisconsin School of Business
Bachour, H. (2017). "Leveraging Technology and Data Analytics to Improve Visibility, Performance Excellence, and Integration in Healthcare Supply Chain". Supply Chain Innovation Summit 2017
Bachour, H. (2016). "Leveraging Supply Chain Visibility for Improved Response Management". Supply Chain Innovation Summit 2016