Alex Hopkins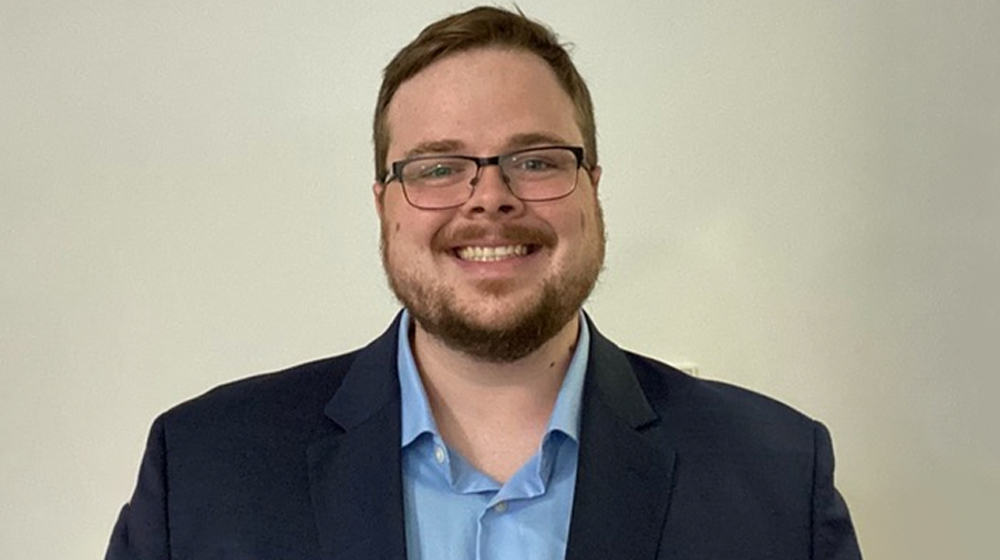 Degree: M.S. in Supply Chain; Business Data Analytics Certification
Occupation: Buyer, Farmer's Fridge
When do you finish and what do you hope to do after graduation?
I'm currently taking the last two courses of my master's, so I'll be finishing in November. I just recently accepted a Buyer position with Farmer's Fridge which I'll be starting a month before I finish school.
Why did you choose this program?
After spending ten years working for a variety of food and beverage organizations, I really came to enjoy managing and optimizing the supply chain from purchasing and supplier relations to receiving to production planning. I chose to pursue my master's in supply chain because I wanted an education focused on diving deep into a specialized skillset rather than a broader management degree. I wanted to gain a better understanding of supply chain tools, technology, and strategy that would allow me to have a long career overseeing key supply chain functions.
What was your favorite experience during your time at Quinlan?
I did the majority of my degree virtually given the pandemic, but many of the professors did a great job incorporating student collaboration as much as possible. This helped build our personal networks and really showed how differently a group of individuals can look at the same information. Sometimes this meant friendly competitions between groups while other times were a group case study presentation. But it was a great way to make sure we were well rounded in communication, teamwork, and project management- all skills that are important throughout any career.
How has the program helped your career?
I come from a fairly unique professional background as a chef of ten years. While I've had direct exposure and often control over supply chain performance, Loyola's MSSCM program helped refine my knowledge and skills so that I can combine my managerial insights with technical expertise in order to broaden my responsibilities throughout my career. The program exposed me to new tools, techniques, and solutions I might not have ever considered had I solely relied on my own work experience.
What advice do you have for prospective students?
Don't be afraid if you don't have the "typical" background associated with business master's students. I was a chef for ten years and have had great success throughout the program because I leaned on the skills I developed, whether or not they were directly related to the coursework. You get out of the program what you put into it. Make an effort, ask questions, and translate concepts into something relatable to your experience so they're easier to understand.
Why did you choose Quinlan?
I chose Quinlan for its reputation/ranking, the alumni network in Chicago, and the curriculum within my program. Because I started grad school during the pandemic, I knew any program I attended would largely be online. But I chose Quinlan in my hometown of Chicago because I knew the benefits of networking couldn't be matched by an out-of-state online program. I also believe the technology-focused curriculum is much more tailored to preparing students to have an immediate impact in their careers in an increasingly tech-focused industry.
What would you recommend to someone who is just starting at Loyola/Quinlan?
The last 18 months have taught us all the value of relationships and networking. I cannot stress enough- get to know other students and professors as much as possible. Those relationships may help you find a new job or might just be a resource down the road when you aren't sure how to tackle a problem at work. Your relationship with Loyola doesn't stop upon completion of your degree. Stay connected with each other, tune into guest lectures/presentations, and seize every opportunity you can to broaden your network and exposure to careers/industries you wouldn't have otherwise considered.