Amanda Schaumann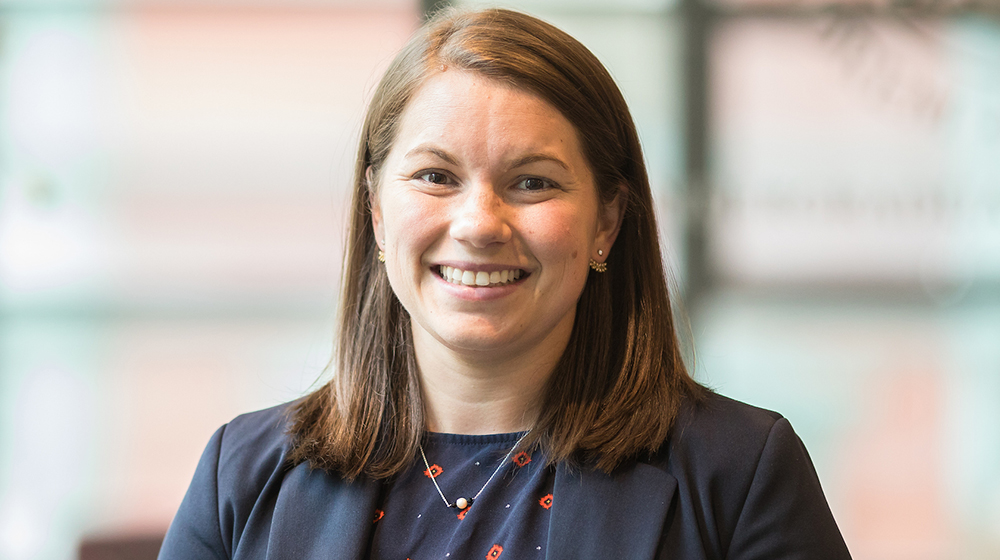 Degree: MBA and MSSCM '17
Occupation: Sourcing Program Leader, GE Power
Why did you choose this program?
I had an engineering background and I was working full-time in supply chain. I was looking to go back to school for business to get a better understanding and become a more well-rounded employee. Loyola's program really peaked my interest. To be able to combine both business and the supply chain aspect really sold me on the program.
What was your favorite experience during your time at Quinlan?
My favorite experience was having the opportunity to work with real companies and work on solving real problems that they had. I took courses where you had a company in the area that came to the course with an actual problem. We used their real data, problems, and situations and tried to solve the problem for them. We took a real business problem, not just a textbook problem, and solved it. It was very hands on, and it was a really helpful experience.
How has the program helped your career?
About a year ago, I was promoted from a buyer to a program leader. Being in the master's program was a key component in that promotion. The company really took into consideration that I was willing to improve my skills outside of just the working hours. I also did the data analytics certificate, and some of the data visualization and business analytics courses have really helped me work with metrics and analyze data.
What advice do you have for current students?
Get involved with the program. A lot of people are working full-time, so it's easy to just come for class and leave. Take advantage of the study abroad trips and other groups that you can get involved with.
Build your network because the connections you make through the community of professors and students will be helpful in your career. You never know down the road when you will need those connections and building that network was one of the best things, outside of the classroom, that I got from Quinlan­­­.
In 10 words or less: Why Quinlan?
Strong values and a great community of students and professors.