A Conversation with Tom Southall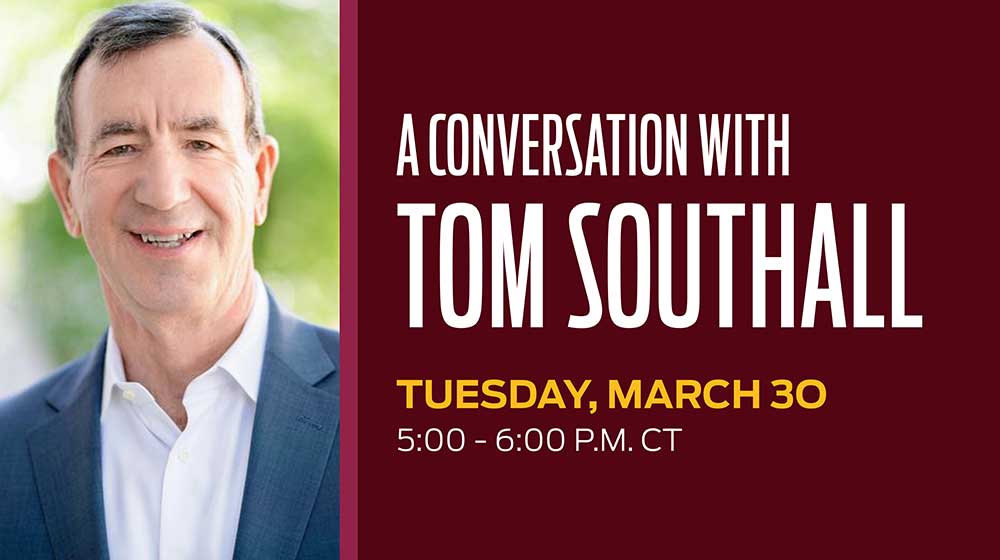 Tom Southall talked about his career that began at Jesuit universities, including an MBA from Loyola University Chicago, and ended in executive leadership roles. He also discussed lessons he learned along the way in developing and managing his career.
About Tom
Tom is a retired executive who spent his career at ITW (Illinois Tool Works) in a series of leadership roles. In his most recent role, he was Vice President of Global Innovation and Construction Products and led a team focused on entering new technologies and new markets.

Tom has extensive experience in the development of strategic plans, and the connection of those plans to effective teams for successful implementation. Tom also has expertise in driving improvement across a business, leadership development, and utilizing data to identify opportunities.

Tom has a B.S. in Management from Canisius College and an M.B.A. in Marketing from Loyola University in Chicago. He currently serves on the Boards of Gift of Adoption, Children of Abraham Coalition, Barrington Career Center, and the Advisory Board for the Charmm'd Foundation. Tom is also a volunteer consultant at the Executive Service Corps. When not volunteering, Tom is an avid cyclist, reader, and hiker.
---
This event is part of our Seminar Series Class, which is required for all Supply Chain Management majors and open to all students. Because these events are being held virtually at this time we are opening them up to the broader supply chain community.