Directory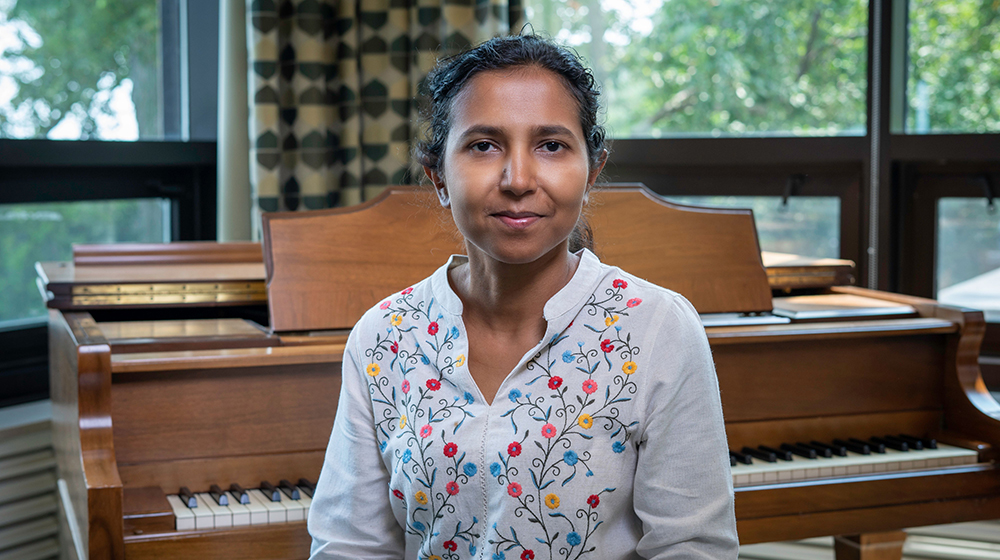 Lopa Chakraborti, PhD
Title/s: Assistant Professor
Specialty Area: Environmental and Natural Resource Economics, Environmental Justice, Environment and Development
Office #: BVM 411
Phone: 773.508.7759
Email: lchakraborti@luc.edu
CV Link: Lopa_Chakraborti_CV
About
Before joining Loyola University Chicago in August 2021 (Joint Appointment with the School of Environmental Sustainability and the Quinlan School of Business), Lopa Chakraborti was an Associate Professor with the Department of Economics, at the Center for Research and Teaching in Economics, Mexico. She was a Post-Doctoral Teaching Fellow with the Murphy Institute at Tulane University from August 2011 to June 2013. She was also a World Bank consultant working on various development topics among them sustainability themes such as Green Accounting. Chakraborti graduated from the Department of Agricultural and Resource Economics at University of Maryland, College Park. She holds a Masters in Quantitative Economics from the Indian Statistical Institute, New Delhi and a Bachelor in Economics from Presidency College, Calcutta.
Degrees
PhD, Department of Agricultural and Resource Economics, University of Maryland, College Park
Program Areas
Environment and Society, Sustainable Food Systems, Climate and Energy, Water
Professional & Community Affiliations
Association of Environmental and Resource Economists (AERE)
Courses Taught
ENVS 335: Ecological Economics (Fall 2021),
ECON 334: Public Economics (Fall 2021)
Selected Publications
Chakraborti, L. and J. L. Voorheis (2021) "Is air pollution worsening as communities become poorer in Mexico? Long-term Evidence from Satellite Imaging Data", Available at: https://papers.ssrn.com/sol3/papers.cfm?abstract_id=3764819.
Chakraborti, L. (2020), "Effects of Water Quality Monitoring on Plant Level Pollution: Evidence from the Clean Water Act", Land Economics, Volume 96, Issue 3, 349-365, DOI: 10.3368/le.96.3.349.
Chakraborti, L., D. Heres and D. Hernandez (2019), "Are Land Values Related to Pollution Levels? A Hedonic Analysis of Air Pollution in Mexico City", Environment and Development Economics, Volume 24, Issue 3, June 2019, 252-270, https://doi.org/10.1017/S1355770X18000542.