Directory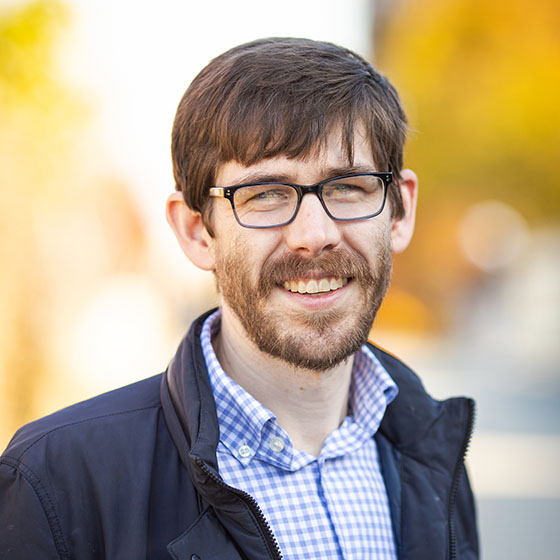 Richard (Max) Melstrom, PhD
Title/s: Endowed Associate Professor of Ecological Economics
Specialty Area: Environmental valuation, natural resource conservation, environmental justice
Office #: BVM Hall 424
Phone: 773.508.2948
Email:
CV Link: Melstrom_CV
About
Max Melstrom is an economist whose research focuses on environmental valuation, wildlife conservation, and environmental justice. He is a passionate teacher and mentor on topics related to ecological and environmental economics. He developed and manages the Environmental Economics and Sustainability Minor in the School of Environmental Sustainability. Max's research has been published in leading peer-reviewed journals, including Ecological Economics, Land Economics, and American Journal of Agricultural Economics. Many of Max's publications are based on external grant-funded projects and coauthored with students. He is a past managing editor of the Northeastern Agricultural and Resource Economics Association's journal, Agricultural and Resource Economics Review.
Degrees
BA, Economics and Business, Kalamazoo College
MA, Economics, Michigan State University
PhD, Economics and Agricultural, Food and Resource Economics, Michigan State University
Program Areas
Environmental valuation, environmental justice, wildlife conservation
Research Interests
Among other projects, Melstrom has researched the value of fisheries in the Great Lakes, inland lakes and reservoirs, rivers and streams, and urban settings; the effect of the U.S. Endangered Species Act (ESA) on landowners and industry; and the contribution of household sorting, moving and displacement patterns to inequitable access and proximity to environmental quality improvements. Working with and mentoring students in research is an important part of Melstrom's research program. Many of his recent publications are coauthored with students.
Professional & Community Affiliations
Association of Environmental and Resource Economists
Northeastern Agricultural and Resource Economics Association
Agricultural and Applied Economics Association
Courses Taught
ENVS 327: Food Systems Analysis
ENVS 335: Ecological Economics
ENVS 398: Special Topics: Natural Resource Economics