Keynote Conversation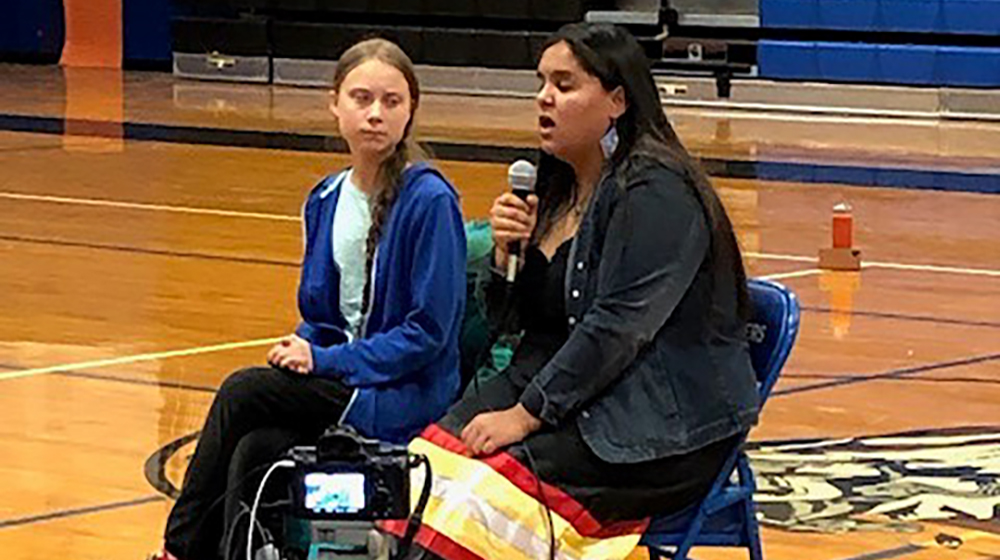 Youth Climate Activists Strike for Hope and Aim to Educate
Read this article about youth climate activists and how they are mobilizing for the planet.
Thursday, March 12, 2020
7 p.m. in Mundelein Auditorium
Keynote conversation with youth climate leaders
moderated by Jerome McDonnell of WBEZ's Worldview
Twenty-three-year-old
Kelsey Juliana
is suing the United States government for her constitutional right to a livable planet. Teenager
Tokata Iron Eyes
organizes and advocates for indigenous rights and against fossil fuel interests as part of the Standing Rock Youth.
Felíquan Charlemagne
is the high school Executive Director of the
Youth Climate Strike
. He and his team at the Youth Climate Strike have constructed
a platform
for a just and sustainable future that includes striking for net-zero carbon emissions by 2030 and so much more. Across the country, the climate crisis has mobilized young people to action.
Listen to their stories, respond, and become inspired to act on behalf of the planet during this year's Keynote Conversation at Loyola's sixth climate change conference.
In addition to our first-ever Keynote Conversation, this year's conference will be plenary-style and center on grassroots activism.

Panel topics will include:
how climate change is driving displacement and the climate migrant's plight,
an intergenerational conversation between our keynote climate activists and their mentors,
climate advocacy through art, and
Chicago youth activists.
Keynote Conversation Investors:
The Alvin H. Baum Family Fund
Loyola's Gannon Center for Women and Leadership