MSESS Graduate Program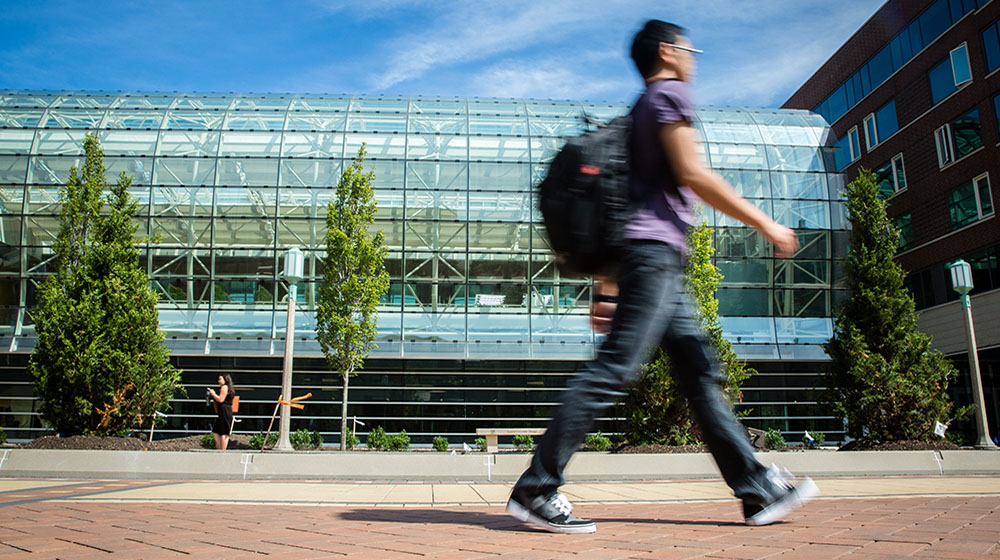 Introducing SES's new graduate program: The Master of Science in Environmental Science and Sustainability (MSESS)
A changing climate requires a changing professional. At the School of Environmental Sustainability, we are educating the next generation of professionals - environmental science and sustainability professionals who can apply an interdisciplinary approach to solve today's environmental problems.
"We proudly take a whole-systems approach to our greatest environmental and sustainability challenges; that's why our graduate program is so unique," says SES Dean Nancy Tuchman. "Our students won't just learn from sustainability experts, or scientists, or economists, or historians; they'll learn from all of our faculty."
This graduate program begins in the fall of 2019 and students can choose from the two tracks below.
Two Tracks
MSESS: Research Track
A research-driven master's degree where students will conduct original research with an SES faculty member. Consider research in ecotoxicology, applied plant biology, sustainable business management, restoration ecology, environmental economics, algal ecology, climate science, environmental statistics, public involvement in environmental management, invasive species ecology, wetland ecology, environmental history, or natural resource economics and policy.

MSESS: Professional Track
Enhance workplace skills through coursework in some of today's most prominent sustainability areas. This program has concentration areas such as sustainability assessment and planning and environmental law and policy. Students will deepen their understanding of complex socio-ecological systems and their connection with sustainable development goals.
Graduate Certificates
Expand your knowledge and enhance your marketability with our two, fast-track, online graduate certificates: Environmental Law & Policy for Sustainability, or Sustainability Assessment and Planning. The new certificates are four eight-week courses that are designed for flexibility.
The Sustainability Assessment and Planning Certificate will guide students through the foundations and rationale of creating a comprehensive sustainability plan for their organization.

The Environmental Law and Policy Certificate will help students understand how energy, water, natural resources, and land use law and policy impact sustainability and society. Students will learn how these laws and policies might be used in advocacy and compliance areas.
Career Outcomes
Employment for environmental scientists and specialists is projected to grow 11 percent by 2026 – faster than the average for all occupations, according to the U.S. Bureau of Labor Statistics.
Learn More