Tutoring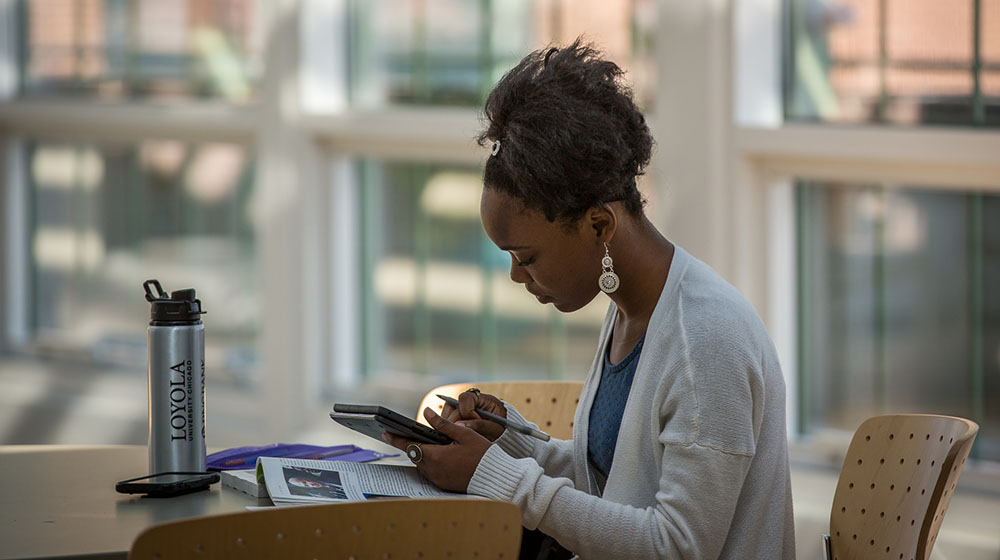 "The path to knowledge need not be traveled alone"
‌Research shows that students learn more and remember information longer when they actively engage in their own learning. One of the best ways to do this is to work in groups. When you and your peers begin asking each other questions, thinking through solutions together, and hearing answers to questions you hadn't even thought of, you learn better. That's why our various tutoring programs are popular...and effective.
Group tutoring is available during Fall/Spring semesters primarily for 100 and 200 level undergraduate courses focusing on BIOLOGY, MATH, CHEMISTRY, and PHYSICS.
Please note the Tutoring Center does not offer tutoring for grduate level courses or provide writing assistance. Please visit our colleagues in the LUC Writing Center for assistance.
---
Tutoring‌‌‌
Sign up for small group tutoring using TutorTrac
Students are allowed one hour of tutoring per subject per week. Students seeking more than one hour of appointment based tutoring per week for a given subject can request additional tutoring by emailing Annie Kelly, Associate Director of the Tutoring Center at akelly2@luc.edu.
Who's In Your Group?
1-8 students per group, all taking the same course with the same instructor
Group meets once a week (same day/time) for the entire semester
Sessions led by a trained peer tutor
Getting the Most Out of Tutoring
Request tutoring early in the semester
In order to expedite group formation, a group may start out as a One-on-One tutoring session, with group members being added throughout the semester as requests are made
Come to every tutoring session on time
Attend class, take notes, and do your homework

outside

of your tutoring time--small group tutoring is a supplemental academic support, not a substitute for doing your own work
Bring your book, notes, graded work and tools to the tutoring sessions
Bring your questions!