LSA
Access Resources
If you only require access to Lawson, DocFinity, or T4, you may prefer Using the Portal. For all other access, connect via the GlobalProtect application by following these steps:
1. Launch the GlobalProtect application, enter "secureaccess.luc.edu" in the Portal field if prompted, and click Connect.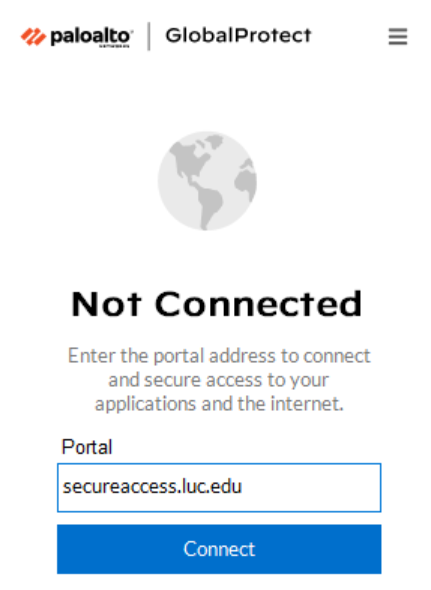 2. A window will pop up asking for login details. Enter your UVID and PIN, and click Connect. Please note: the "password" field only accepts your SecureAuth PIN (the one you set up for use with LSA), not your regular password.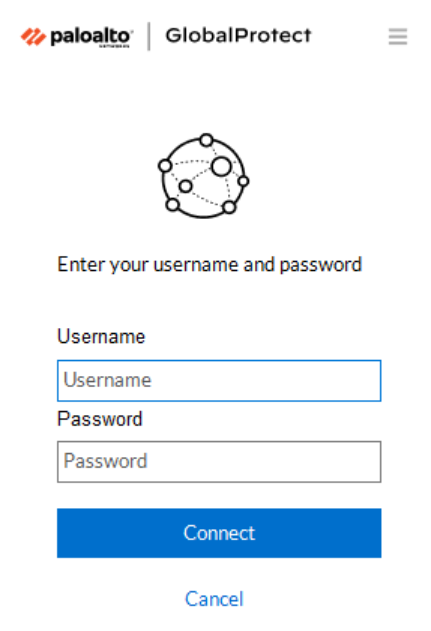 4. A new window will pop up asking for an eight-digit token code that will be sent to you via email or text message. Enter this token code when you receive it.
3. If you have successfully authenticated, the client's status will change to Connected. You should now be connected to LSA.