Mundelein at 90
OCTOBER 20, 2021
Job Announcement: The WLA seeks to hire Digitization and Metadata Assistants as part of the Mundelein at 90 grant project, which aims to digitize and provide online access to unique historical records from Mundelein College. The deadline for first consideration is November 12, 2021. Positions begin in Spring 2022 and are open to Loyola students currently enrolled in a MA or PhD program. Read the job announcement here.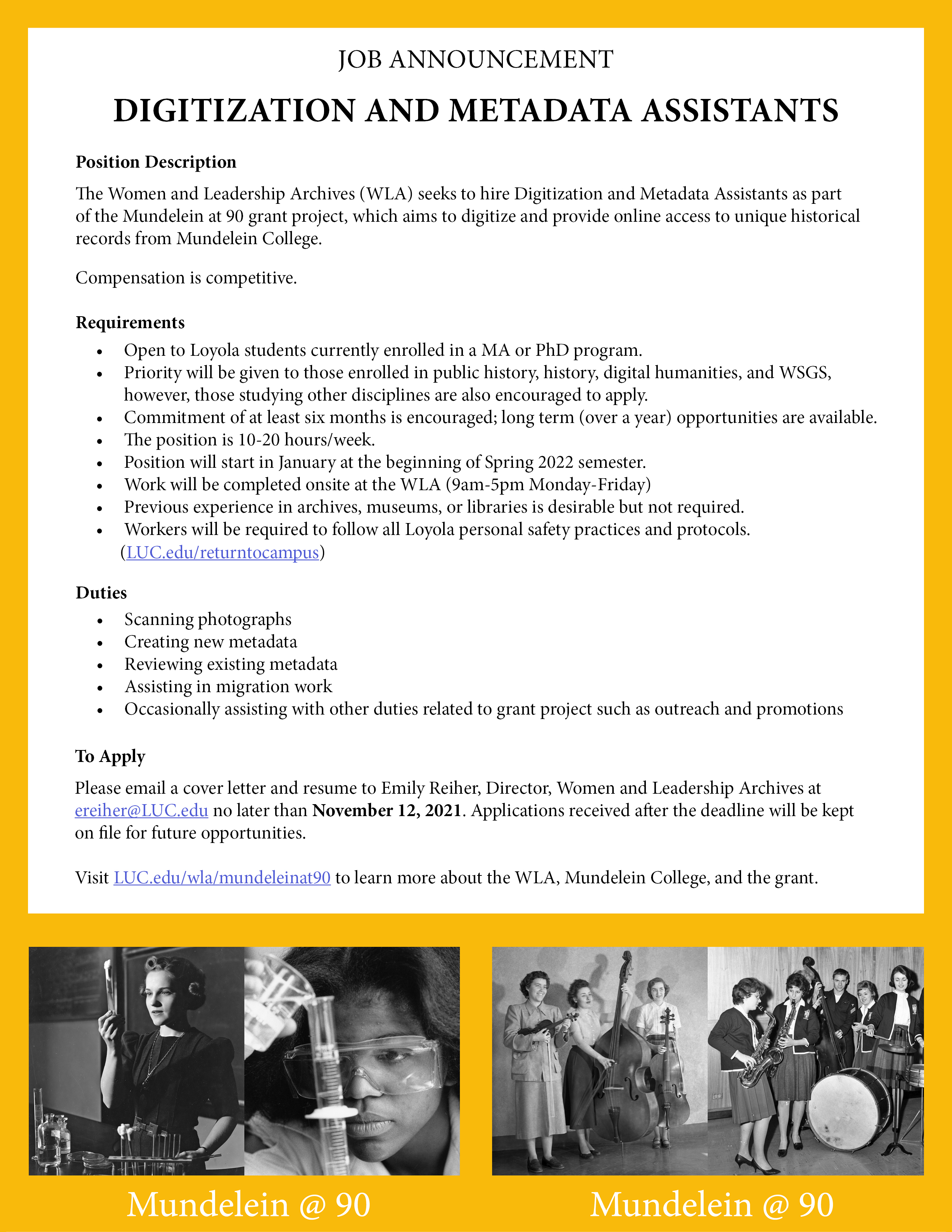 SEPTEMBER 2021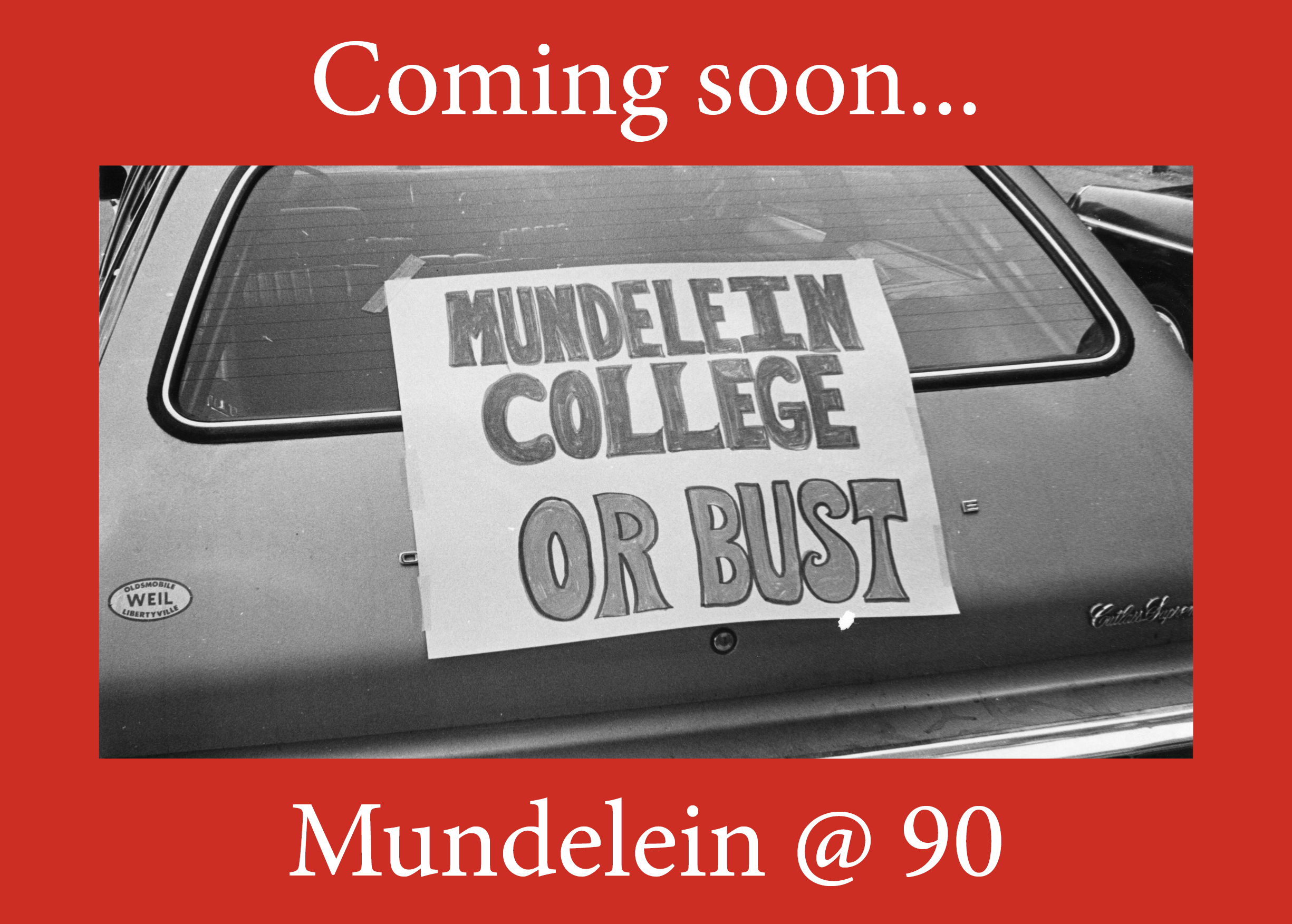 Purpose
The Mundelein at 90 digitization grant project aims to digitize and provide online access through the Illinois Digital Archives to unique historical records previously only available in person at the Women and Leadership Archives. Check back for progress updates.

About Mundelein College and its collections
Built mere days after the stock market crash of 1929, enrollment numbers for Mundelein College were beyond initial expectations, despite obvious hardships. This indomitable spirit as well as a dedication to social justice would remain constants at this new college. The history of Mundelein College, the last private, independent, Catholic women's college in Illinois, continues to intrigue alumni, genealogists, history buffs, and architectural historians alike. Learn more.

About the Women and Leadership Archives
Established in 1994, the Women and Leadership Archives (WLA) collects, preserves, and makes available permanently valuable records of women and women's organizations, which document women's lives, roles, and contributions. The WLA grew out of the need to care for the records of Mundelein College and expanded to collect papers of women leaders and women's organizations. Mundelein at 90 directly supports the WLA's mission to make these records available.
About the IHDI Grant
The Illinois History-Digital Imaging grant program provides funding for eligible libraries to carry out projects involving the digitization and provision of web access to their important historical and cultural collections. Digital Imaging grants support the creation of digital collections while expanding access to those collections via the Illinois Digital Archives.

About the Illinois Digital Archives
The Illinois Digital Archives is a repository for the digital collections of the Illinois State Library as well as other libraries and cultural institutions in the State of Illinois.
This project is made possible by Illinois Secretary of State and State Librarian Jesse White.