Piper Hall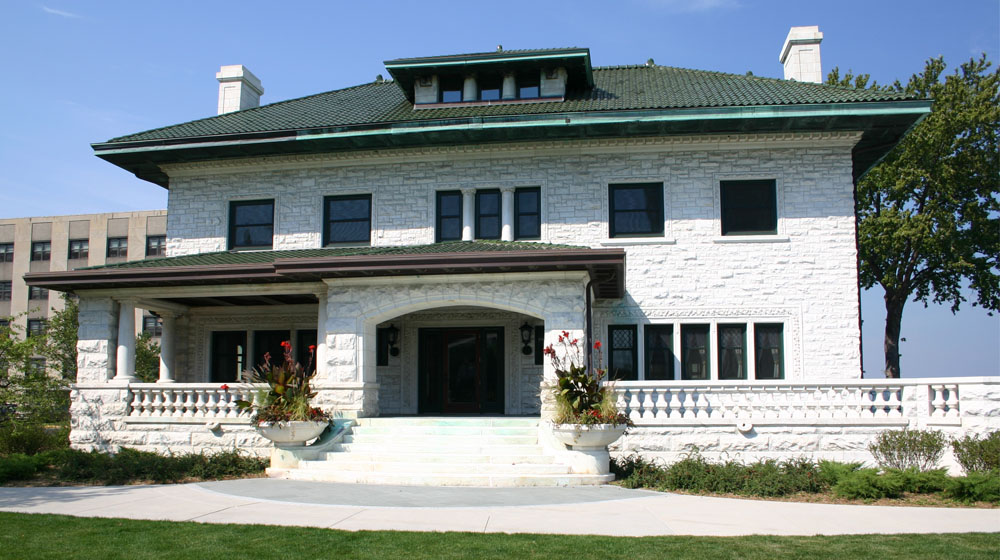 History
Built in 1909 as Cassie Wheeler's "Dream Castle," Piper Hall has been repurposed, renamed, remodeled, and restored by its subsequent owners.
Originally the building functioned as a private residence, first to the Wheelers and then to the Johnsons. Since 1934 Piper Hall has served as a library, a student center (with coffeehouse), and a Religious Studies Center for Mundelein College, a Catholic women's college founded by the Sisters of Charity of the Blessed Virgin Mary (BVMs). After the affiliation of Mundelein and Loyola University Chicago in 1991, Loyola renovated Piper Hall in 2005 and returned portions of the building to its original design.
With each new role, the space was shaped to fit the function through remodels and restorations. Piper Hall's renaming, both formal and informal, often reflected the new function. It currently houses the Ann Ida Gannon, BVM, Center for Women and Leadership and the Women and Leadership Archives, and provides a location for university and community events.
For more information about historic Piper Hall, see this Piper Hall Fact Sheet.
Tours of Piper Hall
The staff of the WLA are happy to provide educational, architectural, or general public tours of the restored first floor of Piper Hall. Built in 1909, the building is an architectural gem; one of the few surviving lakefront mansions on the Northside of Cook County.
The tours are by appointment only and typically last 45 minutes but can be shortened if desired. The building is fully handicap accessible. Individual, group, or class tours may be arranged by contacting the WLA at 773.508.8837 or WLArchives@luc.edu.
Renting Piper Hall
While the WLA is housed in Piper Hall, we are not able to help you with questions regarding use of the building for events. Please contact Conference Services at 773.508.8090 or conferences@luc.edu this information.