archive
Polish Women's Alliance and WLA Preservation Project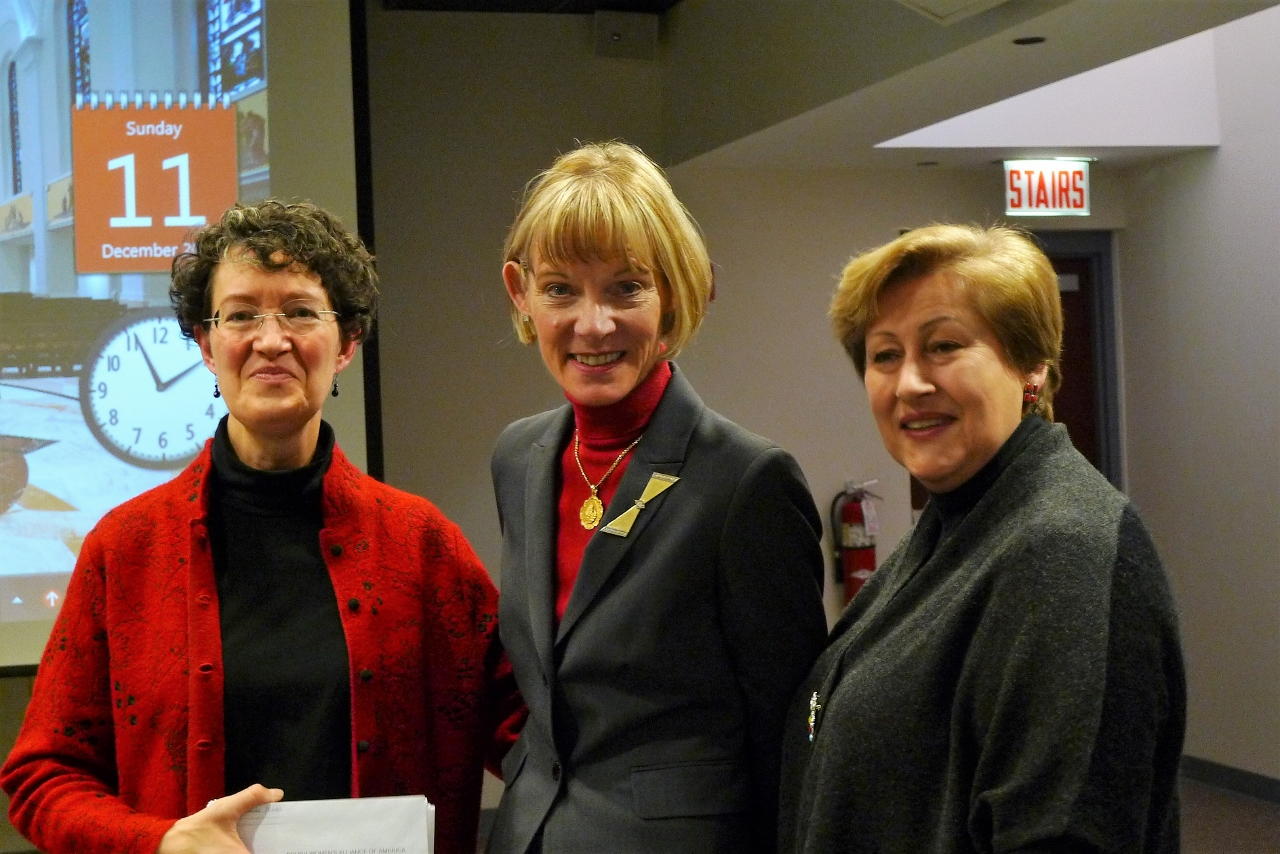 ‌The Polish Women's Alliance (PWA) and the Women and Leadership Archives (WLA) have teamed up for the PWA Preservation Project. Almost 120 years old, the PWA's valuable records are held at the WLA. Many of the records, such as photographs and documents, are in need of professional conservation to preserve them for current and future use. In addition, translation is needed as the vast majority of records are in Polish.
Project specifics are still in the initial phases. One possibility is to receive funding through the Polish Cultural Ministry for a Polish archivist to work temporarily at the WLA, to translate the documents and assist with input on a searchable public on-line system. ‌ See the link below for potential project phases and a cost break-down of conservation tasks.
PWA Preservation Project Goals and Estimates
The over-arching goal is to preserve PWA's records for future generations. PWA is an important organization with a rich, enduring legacy. The best way to ensure the future is to honor the past.
If you are interested in donating to this project, please print the form below and mail it with your donation to the Polish Women's Alliance of America.
Polish Women's Alliance Preservation Project Donation Form
The donation and form can be mailed to:
Polish Women's Alliance of America
6643 Northwest Hwy, 2FL, Chicago, IL 60631
Read the PWA's article about the December 11th event that celebrated the collaboration and raised funds for the project here.
More Featured Stories
School of Social Work

School of Social Work Professor Maria Vidal de Haymes, PhD, hit two milestones in 2017. This year marks her 25th year of teaching at Loyola as well as the honor of being named Faculty Member of the Year.


In the community

Eating healthy starts with picking the right foods from grocery store shelves, but what happens when the options in the aisles are much more limited? Joanne Kouba, PhD, RDN, LDN, associate professor and director of Niehoff's dietetics education programs; and Annemarie Cahill (BSN '98, MSN '06), FNP, MSN, RN, clinical nursing instructor; sent a group of 20 dietetic, nursing, and medical students from Loyola to find out.


The New York Times

On October 6, Professor Michael Khodarkovsky spoke to the New York Times about newly declassified CIA documents from the Cold War.