archive
Sister Carol Frances Jegen, BVM Remembered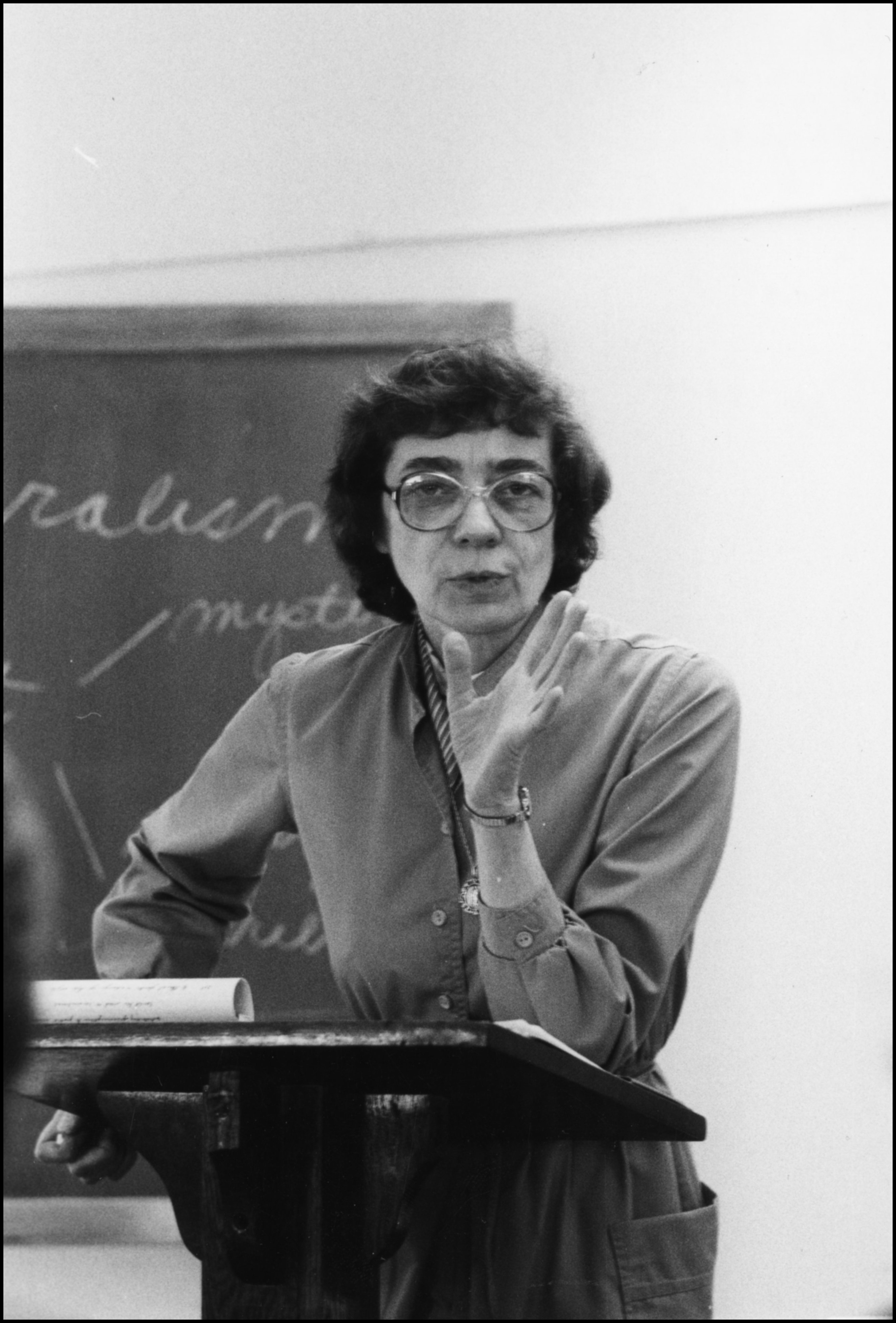 Carol Frances Jegen, BVM, 1983
The WLA is saddened by the recent passing of Sister Carol Frances Jegen, BVM on July 7, 2020. Sr. Jegen was an instrumental faculty member and leader at Mundelein College for over 30 years.
Carol Frances Jegen, BVM, was born October 11, 1925 to Julian and Evelyn Jegen of Chicago. Sr. Jegen officially joined the Sisters of Charity of the Blessed Virgin Mary (BVM) on September 8, 1944, a month before her nineteenth birthday. Sr. Jegen received her B.S. in History from St. Louis University in 1951, and both her M.A. in Theology (1958) and her Ph.D. in Religious Studies (1968) from Marquette University. In addition, she studied at St. John's University's Institute for Ecumenical and Cultural Research in Collegeville, Minnesota, during a sabbatical from Mundelein College, 1984-1985.
Although Sr. Jegen taught at the elementary, secondary, and university levels, her identity as a scholar and an educator is most often associated with Mundelein College in Chicago. She joined the staff of Mundelein College in 1957. She was an instrumental faculty member at Mundelein from 1957 to 1991, serving the university community as a Professor of Religious Studies (Associate Professor in 1969 and full Professor in 1972), Theology Department Chairwoman (1957- 1964, 1968-1969, 1973), Chairperson of the Peace Studies Committee (1987-1991), coordinator of the Hispanic Institute (1979-1987, 1989-1991), and as the founder and subsequently, director of both Mundelein's Graduate Program in Religious Studies (1967-1977, 1979-1982) and the Mundelein Center for Religious Education (1966-1970). After Mundelein College was absorbed into Loyola University of Chicago in 1991, Sr. Jegen joined the Loyola community as a Professor of Pastoral Studies and as a consultant to the Instituto Hispanico. She also co-chaired a Peace Studies Committee at Loyola for the College of Arts and Sciences, which established a Peace Studies minor patterned after Mundelein College's model. Sr. Jegen became a Professor Emerita after retiring from Loyola in 1995.
Sr. Jegen devoted much of her energies to the support of Hispanic ministries, work that earned her an ACP (Association of Chicago Priests) Award and the Loyola University of Chicago Civic Award. She is probably best known, however, for her support of the United Farm Workers (U.F.W.) Movement. She was incarcerated for two weeks in a Fresno prison camp for her involvement. This experience inspired Sr. Jegen to campaign vigorously on behalf of U.F.W. boycotts and to encourage her fellow B.V.M. sisters to support the cause.
More information:
To learn more about Jegen's influential work at Mundelein College and the various programs she helped create, explore the finding aids of these WLA collections: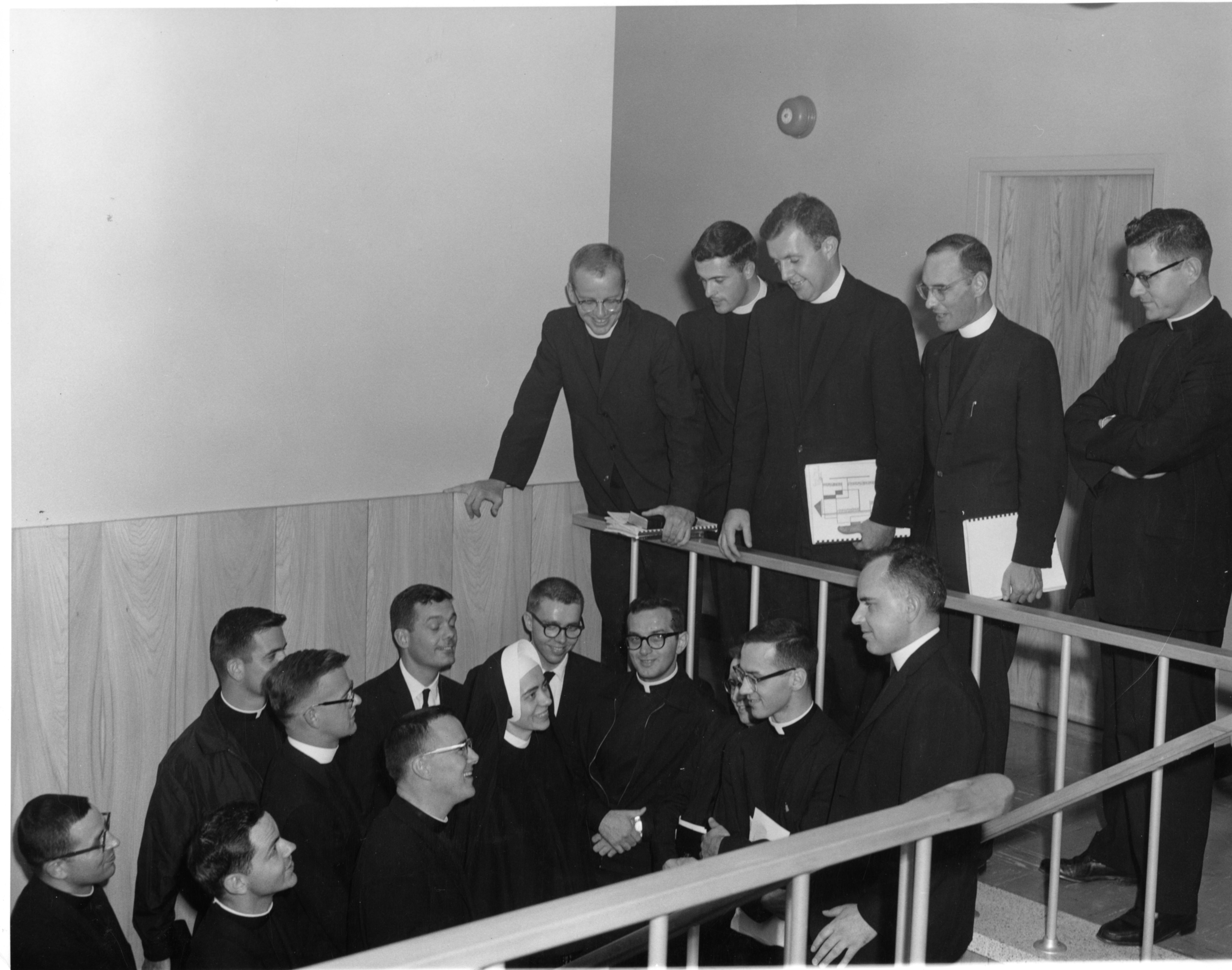 Carol Frances Jegen with fellow educators at a Religious Education workshop, 1961