archive
WLA Remembers Donna Quinn, O.P.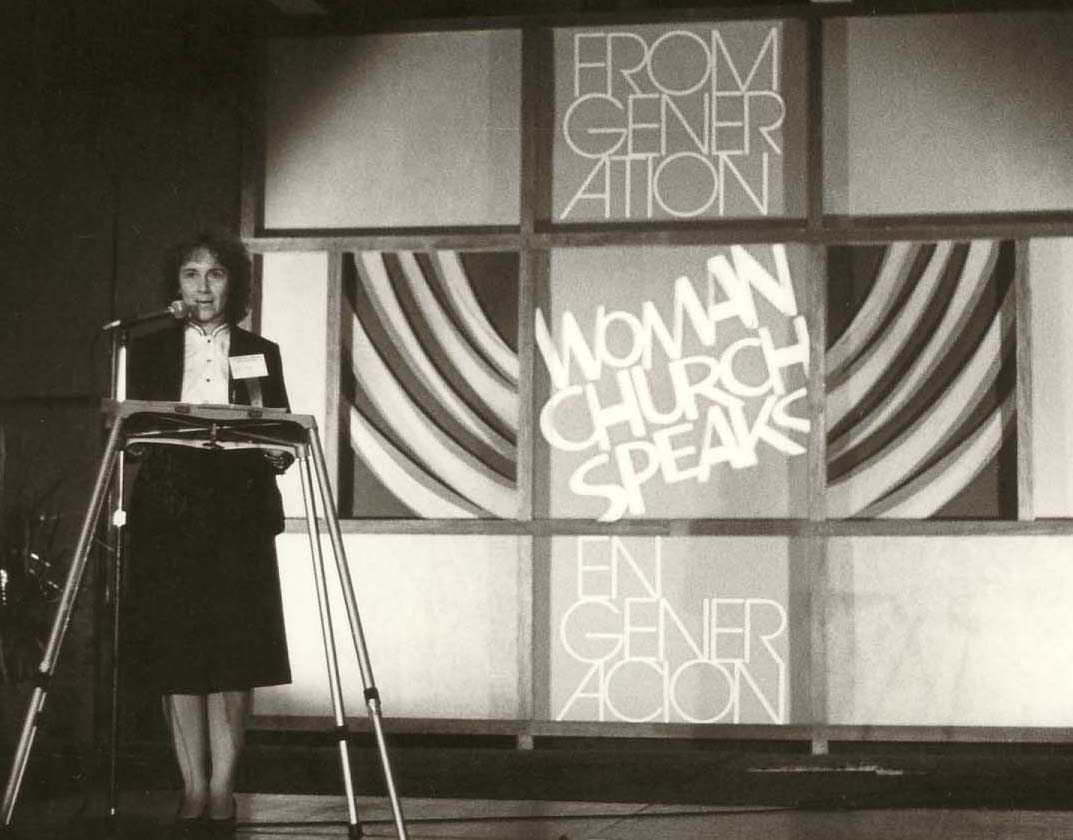 Donna Quinn, O.P., founder of Chicago Catholic Women, co-founder of Women-Church Convergence, and advocate for women's equality, passed away July 30, 2021 at the age of 84. Quinn donated her personal papers and the records of Chicago Catholic Women to the WLA in 1994.
Born July 26, 1937, Donna Quinn grew up with her family in South Side Chicago. She joined the Sinsinawa Dominican Sisters after graduating from high school when she was 18. Quinn spent 24 years as a teacher and school administrator in primary and secondary schools. In 1975, she earned a Clinical Pastoral Education Certificate and joined the faculty of Moraine Valley College to teach Pastoral Care to those entering the medical profession.
Quinn was an activist who supported many causes including racial equality, reproductive choice, equal rights, lesbian and gay rights, and different faith traditions. She founded Chicago Catholic Women in December 1974 with the goal, in her words, of, "working to promote the full giftedness and personhood of women and a world of justice for all." The group included laywomen and women religious, as well as some men, dedicated to getting women more involved in church and women's issues. The ordination of women eventually became a primary focus for Chicago Catholic Women. Quinn served as Director until the organization's dissolution in 2000. In 1983, Quinn and Marjorie Tuite co-founded Women-Church Convergence, a coalition of 30 national groups committed to women's issues and the participation of women in the church.
Learn More:
Chicago Catholic Women Records
Women-Church Convergence Records