archive
Women in Science: Then and Now
Don't miss the Women's History Month event on March 21, 2016 presented by the Physics Department at Loyola University Chicago and by Women in Science and Math (WISAM). Women in Science: Then and Now will include a presentation by the Women and Leadership Archives about Dr. Mary Therese Langerbeck, the first sister doctorate in the world, who transformed the involvement of women in science at Mundelein College and beyond. The event will continue with discussions with Physics Department faculty about the challenges women face in the STEM field.
See our events page to learn about more Women's History Month events at Loyola!
Download the event flyer below for more information.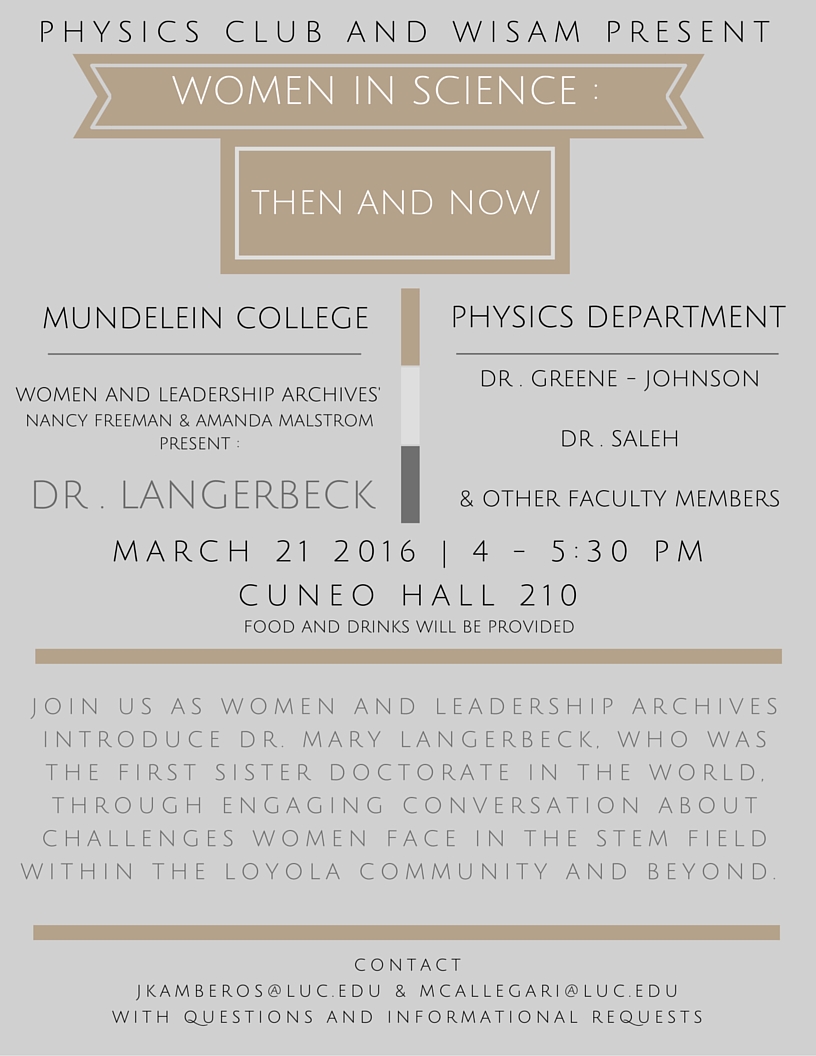 ‌‌