Locations & Directions
We have a total of three Writing Center locations: two at Lake Shore and one at the Water Tower Campus.
Lake Shore Campus
Temporary Location for Summer 2023 in Cudahy Library, Room 139
1032 W. Sheridan Rd.
Chicago, IL 60660
Directions: Enter the IC and walk through the hallway on the left that connects to the Cudahy Library. As you enter the Cudahy Library you will see a large sign (pictured below) pointing into the Donovan Reading Room. Enter the Donovan Reading Room and proceed toward the back left corner of the room near the famous "Green doors." Room 139 is to the right of those doors.
Location One:
Crown Center for the Humanities, Room 459
1001 W. Loyola Avenue
Chicago, IL 60626
Directions: Once inside the Crown Center, take the elevator up to the 4th floor. After getting off the elevator, enter through the doorway to your right. Follow the Writing Center signs with arrows pointing you through the hallway to room 459.
---
Location Two:
Klarcheck Information Commons, Room 221
6501 N. Kenmore Avenue
Chicago, IL 60660
Directions: Enter Loyola's Information Commons, the big glass building on Lake Michigan. Proceed up the stairs and take a right, or take the elevator to the second floor. The Writing Center is located in Room 221.
---
Water Tower Campus
Location Three:
Philip H. Corboy Law Center Lobby, Room 811
25 E. Pearson Street
Chicago, IL 60611
Directions:
1) Take the main elevator from the Philip H. Corboy Law Center Lobby to the 6th floor and enter through Lewis Library.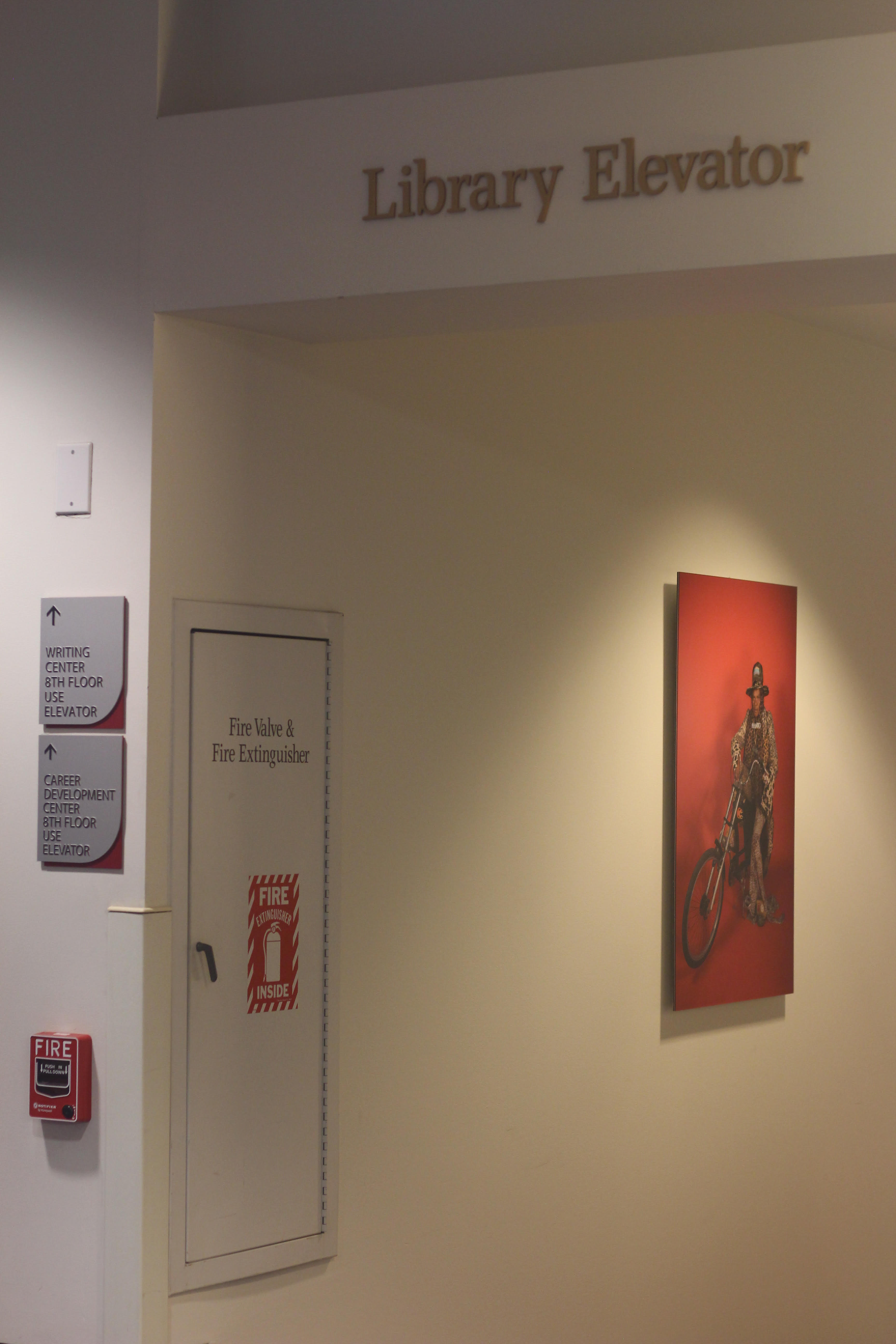 2) Turn right past the security gate and ride the library elevator to the 8th floor.
3) Once you're off the elevator, look for the following signs:
4) The Writing Center is located in Room 811!
STILL can't find us? Check out this video tutorial!