John Boatright, PhD
Professor, School of Business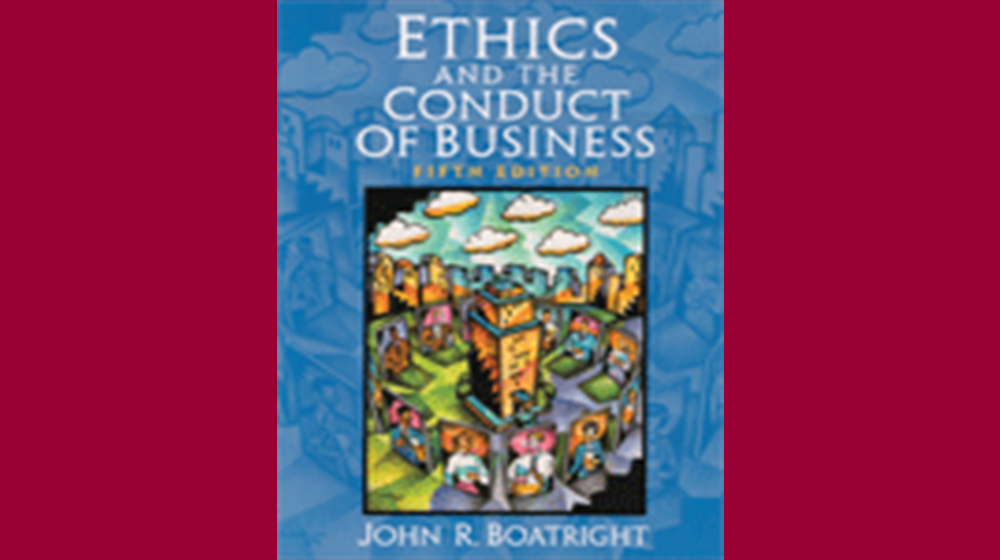 Ethics and the Conduct of Business 5th Edition
(ISBN: 131947214)

Synopsis:

This comprehensive and balanced book gives a thorough treatment of the most prominent issues of business ethics and the major positions and arguments on these issues. An abundance of case studies help illustrate topics such as: whistle-blowing, discrimination and affirmative action, occupational health and safety, ethics in finance, and ethics in international business. For professionals in the field who want an up-to-date discussion of the most prominent issues of business ethics.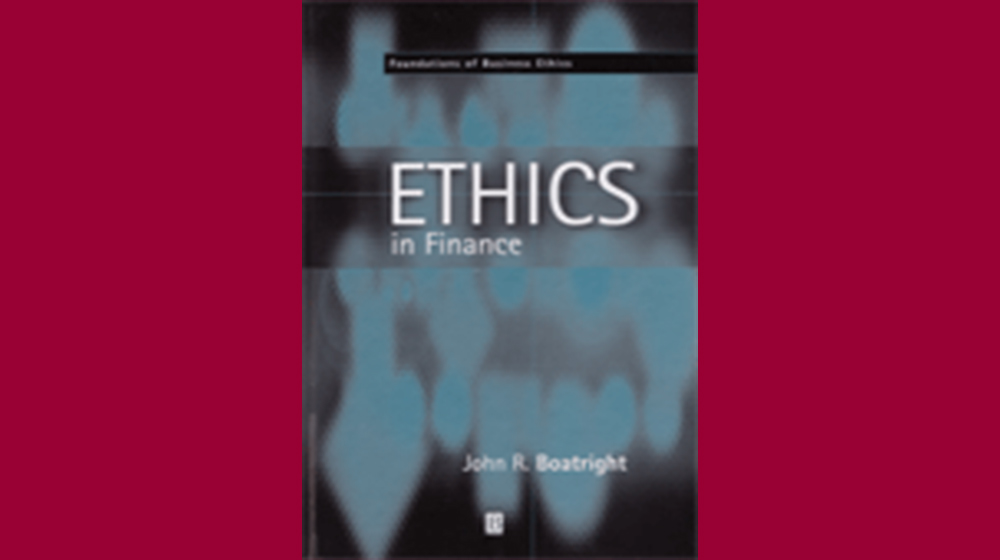 Ethics in Finance
Blackwell Publishing, Inc., 1999
(ISBN: 631214275)

Synopsis:

Ethics in Finance is a ground-breaking work in the emerging field of finance ethics. Beginning with examples of the scandals that have shaken public confidence in the ethics of Wall Street, this book explains the need for ethics in the personal conduct of finance professionals and the operation of financial markets and institutions. A broad range of practical issues in the financial services industry, investment decision making, and corporate financial management are explored, focusing on standards of fairness in market transactions and the duties of fiduciaries and agents in financial relationships. Among the topics covered are unethical sales practices, personal trading by fund managers, the socially responsible investment movement, insider trading and program trading, the abuse of bankruptcy, and hostile takeovers. Ethics in Finance also contains a critical examination of conception of the theory of the firm in finance and the financial objective of firms. Ethics in Finance provides a rigorous analysis of ethical issues in finance that is suitable for students of finance and business ethics as well as anyone involved in financial activities.
Cases in Ethics and the Conduct of Business
(ISBN: 013120601X)

Synopsis:

TA collection of 30 cases on major ethical issues in business.