Presidential History
Presidential History
Presidential Timeline
Twenty-five presidents have guided Loyola University Chicago since its founding in 1870 as St. Ignatius College. Here are some highlights of each administration.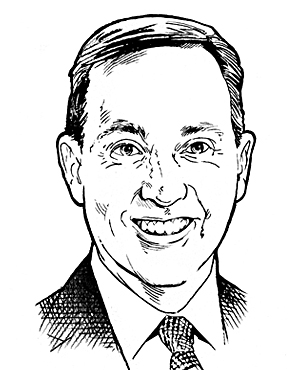 25th President
Mark C. Reed, EdD
A lifelong product of Jesuit education, Dr. Reed joins Loyola after seven years as the first lay president at Saint Joseph's University. His career has focused on strengthening the institutions he has served, particularly in the areas of expanded academic programs, strategic partnerships, university finances and endowment, student formation, and advancement of the Jesuit, Catholic mission.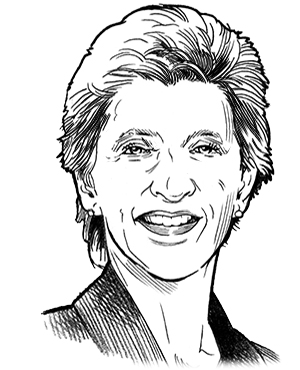 24th President
Jo Ann Rooney, JD, LLM, EdD
The first lay leader in Loyola's 149-year history, Dr. Rooney is focused on consolidating the gains of recent decades and on strengthening Loyola's academic and research excellence, deepening the University's Jesuit commitment to sustainability, diversity and inclusion, and interdisciplinary innovations that address urgent social issues.
23rd President
Michael Garanzini, S.J.
Under Father Garanzini enrollment soared, finances stabilized, and construction boomed—and Loyola was transformed into one of the top universities in the country. He served as the University's chancellor from 2015-2017.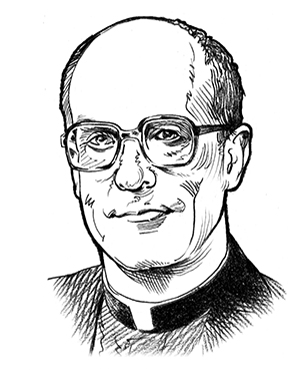 22nd President
John Piderit, S.J.
Father Piderit launched the Loyola Experience to help students grow and develop through academic, social, and service opportunities. The University also received a Phi Beta Kappa honor society chapter and celebrated its 125th anniversary during his tenure.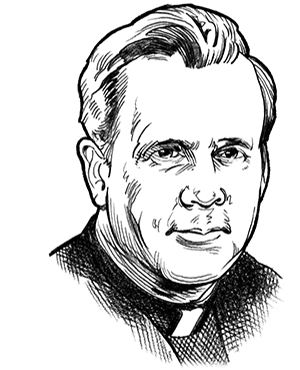 21st President
Raymond Baumhart, S.J.
A Chicago native, Father Baumhart fought in the U.S. Navy during World War II. His 23-year presidency at Loyola was profound and far-reaching: full-time faculty doubled; library volumes nearly tripled; and the endowment rose from $20 million to more than $400 million.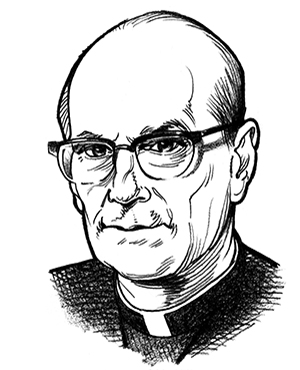 20th President
James Maguire, S.J.
Father Maguire oversaw a period of massive growth at Loyola, turning it into one of the largest Catholic universities in the country. The Rome Center, the Institute of Pastoral Studies, and the medical center were all established during his tenure.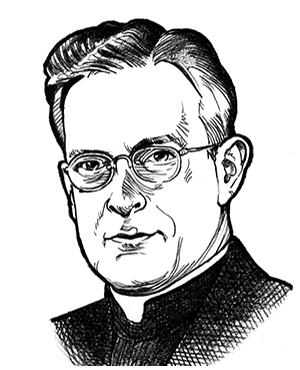 19th President
James Hussey, S.J.
Father Hussey's 10-year presidency at Loyola transformed the school both physically and academically. During his tenure the school acquired Lewis Towers and a three-story building on Pearson Street, marking the beginning of the Water Tower Campus.
18th President
Joseph Egan, S.J.
His time at Loyola was challenged by World War II, which severely restricted enrollment. But despite the circumstances, he conferred 150 degrees in December 1943, most of which were for medical school graduates.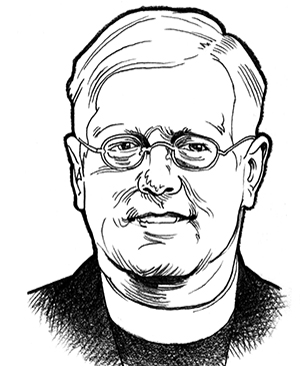 17th President
Samuel Wilson, S.J.
Father Wilson began his career at Loyola as a history professor before becoming the department's chairman and eventually, the University's president. The School of Nursing and Madonna della Strada Chapel opened their doors during his tenure.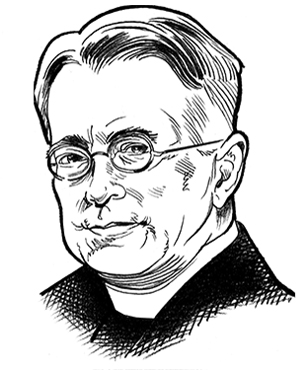 16th President
Robert Kelley, S.J.
Before coming to Chicago, Father Kelley served as president of Regis College for six years. At Loyola, he oversaw the building of the Elizabeth M. Cudahy Library and created the intramural athletics program.
15th President
William Agnew, S.J.
He started his career in academia as a physics teacher before becoming an impactful administrator. During his term in office, Father Agnew established Loyola's dental and business schools, as well as the Graduate School.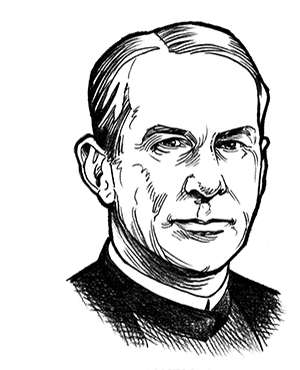 14th President
John Furay, S.J.
A tireless worker, Father Furay encouraged students to develop strong work habits as well. He established the University's Summer School Program and the Correspondence Study Division to meet the needs of servicemen, housewives, and the blind.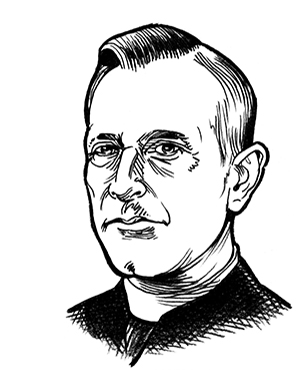 13th President
John Mathery, S.J.
After immigrating from France, Father Mathery joined the Jesuits at 18. He had an impactful presidency at the University, welcoming the first female students to campus and starting the School of Social Work and Loyola University Press.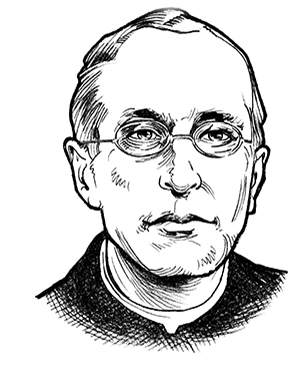 12th President
Alexander Burrowes, S.J.
Father Burrowes opened the college's first professional schools, the School of Law and the School of Medicine. One year after taking office, he acquired a new state charter that officially turned St. Ignatius College into Loyola University on October 23, 1909.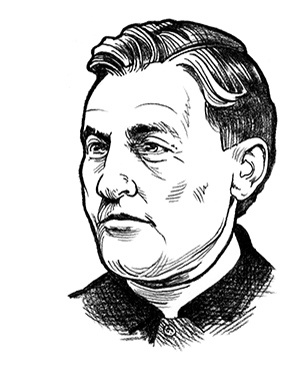 11th President
Henry Dumbach, S.J.
He was a talented student from a young age and entered the Jesuit Novitiate of St. Stanislaus at 17. Father Dumbach formed the College of Arts & Sciences and purchased 19 acres of land in Rogers Park that would become the Lake Shore Campus.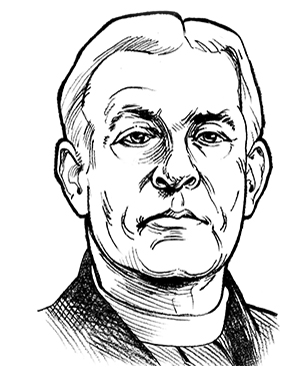 10th President
John Pahls, S.J.
Father Pahls joined the Society of Jesus after becoming disenchanted with his career in business. Although only at St. Ignatius College for two years, he was a conscientious administrator and leader.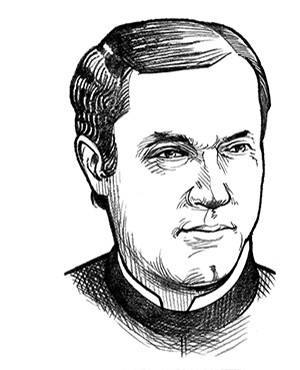 9th President
James Hoeffer, S.J.
An enthusiastic administrator—and a huge proponent of rallying graduates around their alma mater—Father Hoeffer launched the school's alumni association. In 1895, he oversaw the school's silver jubilee celebration.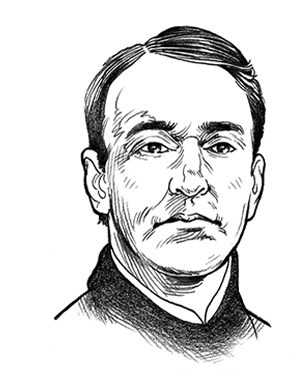 8th President
Thomas Fitzgerald, S.J.
He left Ireland with his family as a young boy and settled in Chicago, eventually joining Father Damen's Holy Family Parish. During his time at St. Ignatius, the college established a scientific academy and started a camera club.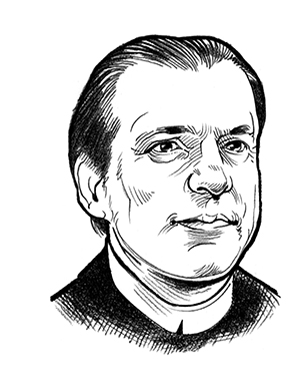 7th President
Edward Higgins, S.J.
Father Higgins had a storied career as an educator and administrator before coming to Chicago. At St. Ignatius, he started the athletic association and helped expand the school's library to more than 5,000 volumes.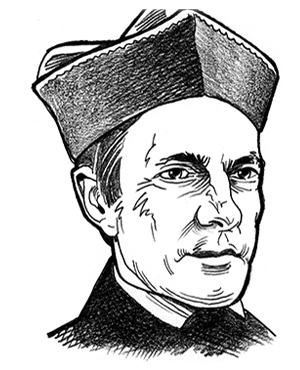 6th President
Joseph Zealand, S.J.
As a young Jesuit, he traveled with Father Damen—the founder of St. Ignatius College—on a far-reaching missionary tour. In Chicago, he helped drive the college's enrollment above 300 for the first time.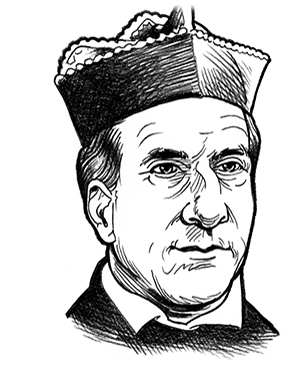 5th President
Thomas O'Neil, S.J.
A gifted administrator, Father O'Neil increased enrollment by more than 30 percent during his tenure—from 203 to 265 students. After his stint in Chicago, he returned to Missouri to train new Jesuits and serve as a seminary rector.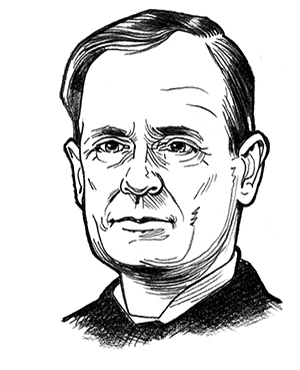 4th President
Thomas Miles, S.J.
Father Miles, a member of a prominent Kentucky family, had a short but distinguished career in Chicago. Among his highlights: creating the St. Cecilia Choral Society and introducing a scientific course leading to a bachelor of science degree.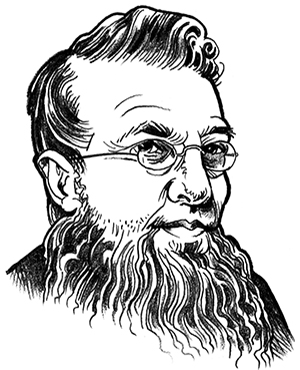 3rd President
John DeBlieck, S.J.
A philosopher who challenged the status quo, Father DeBlieck was a renowned missionary and three-time university president. During his time in Chicago, he presided over St. Ignatius College's first graduating class of seven men.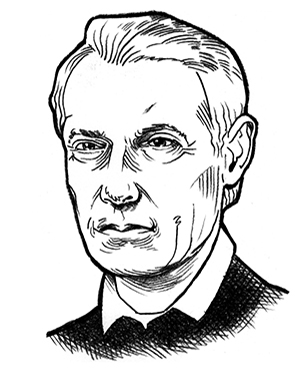 2nd President
Ferdinand Coosemans, S.J.
Before coming to Chicago, Father Coosemans served as the president of St. Louis University for three years. The first degree in St. Ignatius College's history—a master of arts awarded on June 25, 1873—came during his tenure.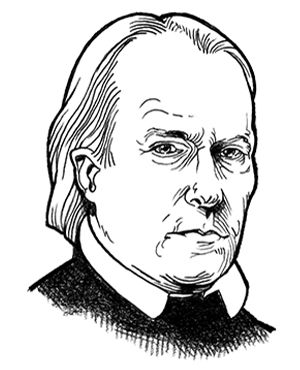 Founder and 1st President
Arnold Damen, S.J.
Father Damen founded St. Ignatius College, the predecessor of Loyola University Chicago, on the city's West Side in 1870. As the school's first president, he oversaw a faculty of four priests and a student body of 37 young men.