2023
President's Medallion Recipients
Loyola University Chicago honors the 2023-24 medallion winners
LEADERSHIP. SCHOLARSHIP. SERVICE.
Those three words are etched onto the President's Medallion that Loyola awards annually to its most outstanding students, one from each of its 14 colleges, institutes, and schools. They are words that neatly summarize all that the University represents. And they also sum up the 2023–24 President's Medallion recipients—students who excel not only in the classroom but also in the world and are dedicated to helping those around them.
---
AWARD RECIPIENTS MUST MEET THE FOLLOWING QUALIFICATIONS
Be a currently enrolled student expected to graduate in the 2023−24 academic year.
Exemplify a combination of outstanding scholarship, leadership, and service.
Rank academically in the upper 25 percent of their class.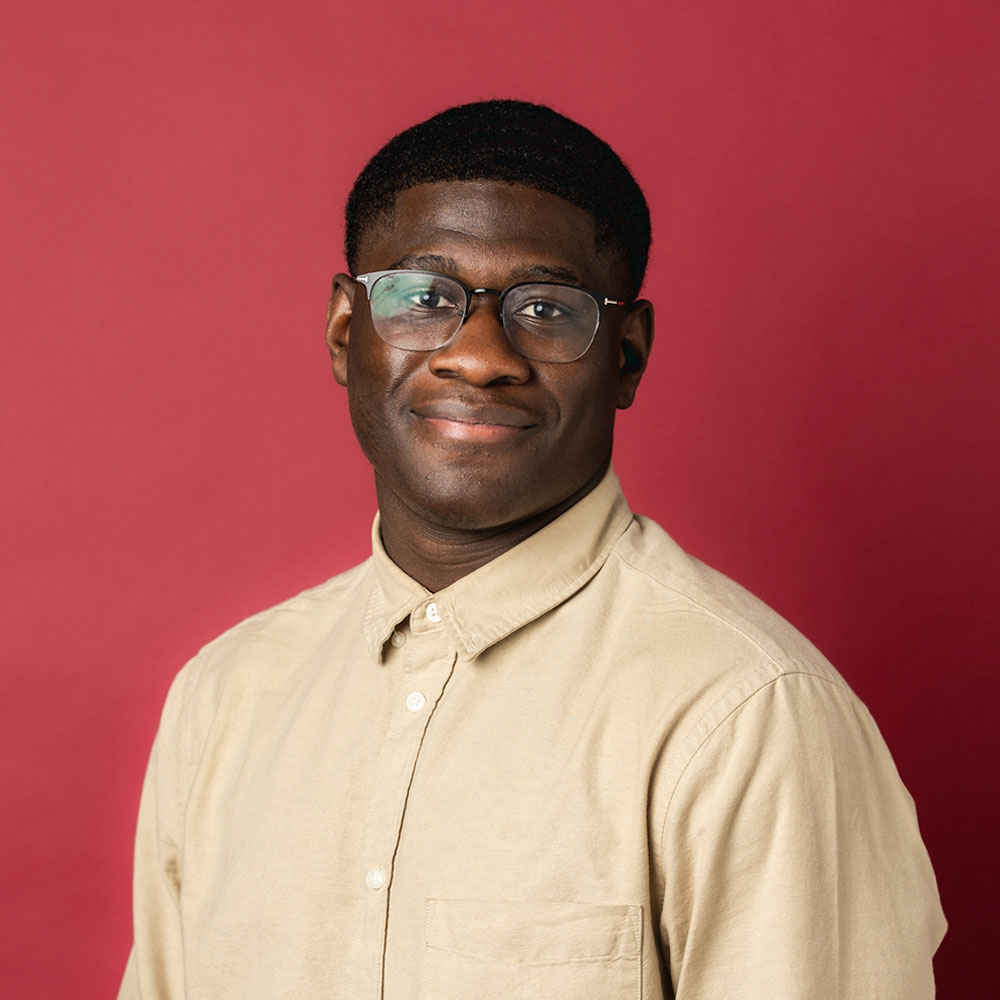 Jonathan Larbi
(he, him, his)
Arrupe College
Expected Graduation: August 2024
Hometown: Chicago, IL
Major/Program: Associate of Arts in Liberal Arts, Pre-STEM
An orientation volunteer, retreat leader, co-president of the Black Student Union (BSU), and a student worker for Arrupe's Office of Admission, Jonathan Larbi embraced as much of his Loyola experience as possible. Jonathan Larbi's presence can be found in any gathering space, classroom, or event at Arrupe College, as he seems to be ever-present in the Arrupe community.
"I found myself drawn to the warm and empathetic Arrupe community."
Jonathan will continue his studies in biology at Loyola, followed by applying to medical school to fulfill his dream of becoming a pediatrician. Coming from a family of five children — three of whom are currently pursuing degrees in higher education — the Loyola scholarship support has been instrumental in his success and his family's aspirations for a brighter future.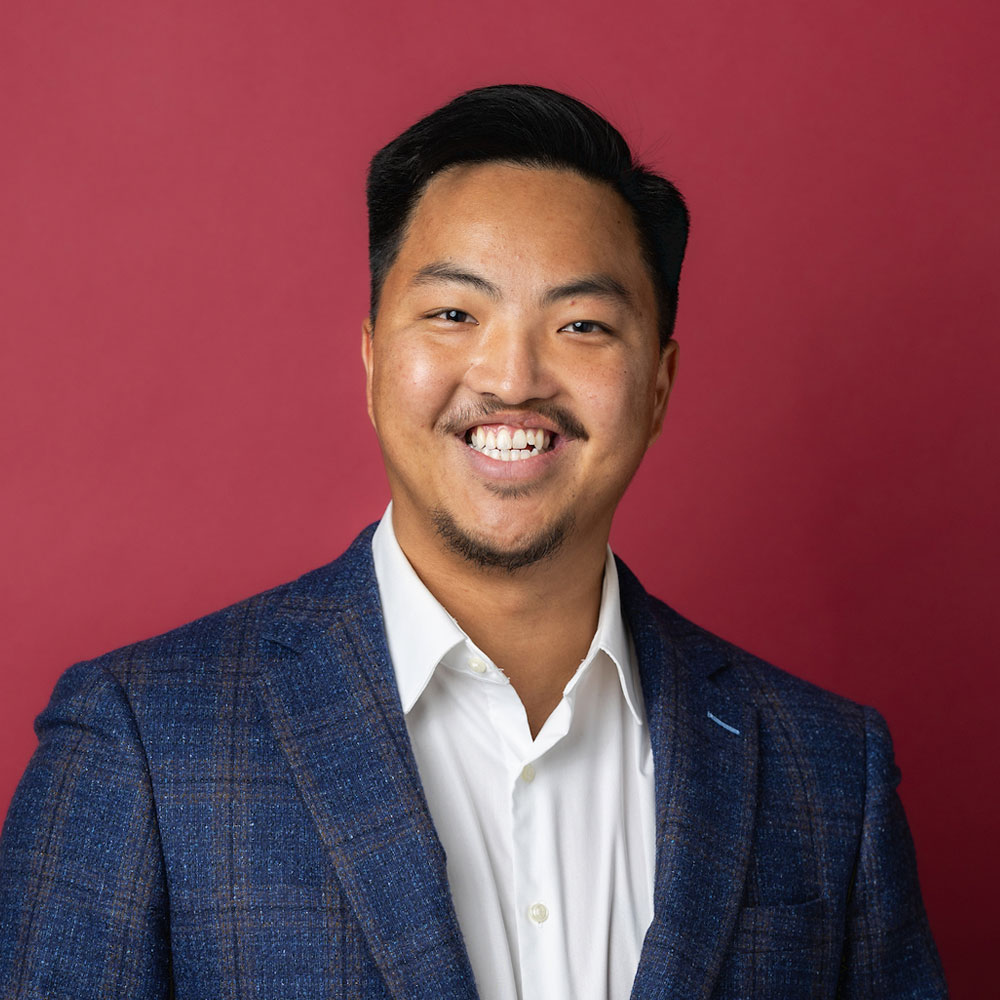 Joshua Jones
(he, him, his)
College of arts and sciences
Expected Graduation: December 2023
Hometown: Libertyville, Illinois
Major: Economics
Minor: Biology
After completing his service with the United States Marine Corps, Joshua Jones enrolled at Loyola University Chicago to study economics. He found community and purpose in his transition to civilian life through his leadership and advocacy with Student Veterans of America.
"If you want to impact the lives of people around you, become comfortable being uncomfortable. Go create positive, persistent change in your community."
Joshua founded Chicago Brigade, a student-led nonprofit providing professional development and pathways to gainful employment for student veterans. He plans to obtain his MBA and pursue a career in nonprofit consulting.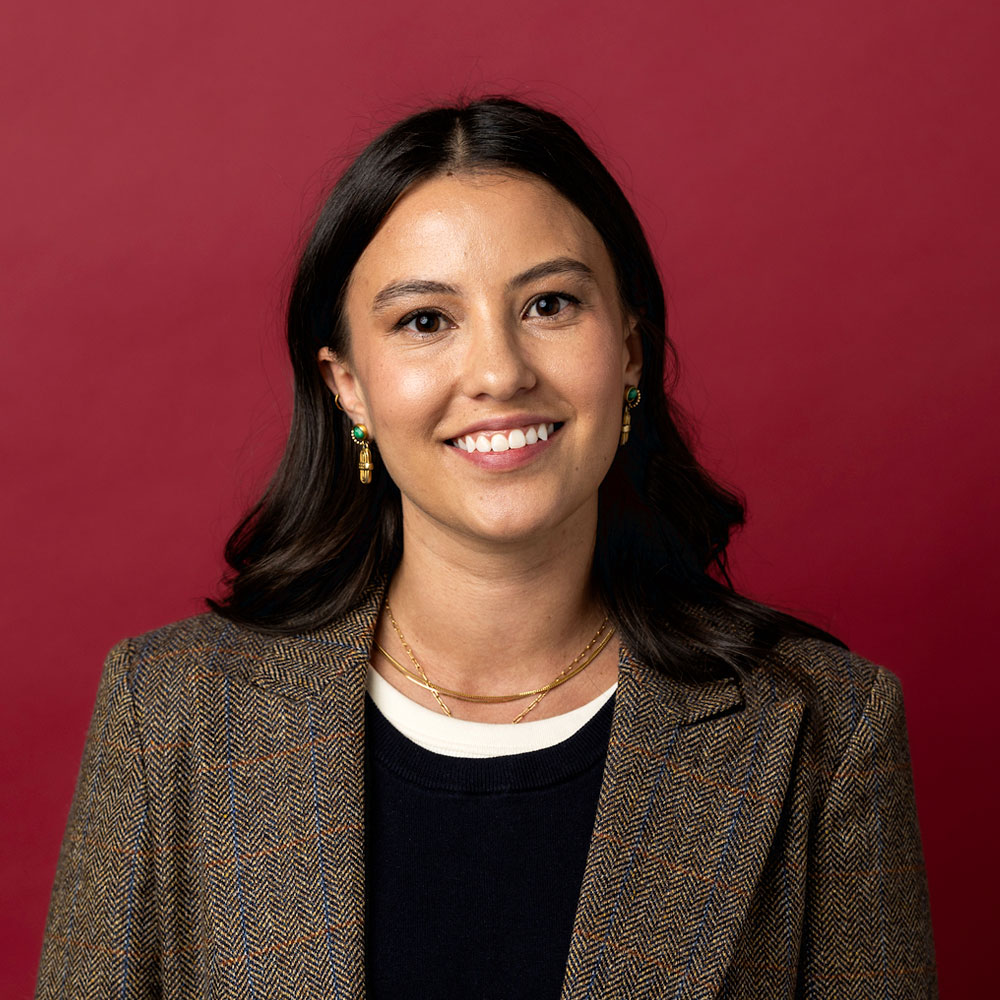 Juanita Vivas Bastidas
(she, her, hers)
The Graduate School
Expected Graduation: May 2025
Hometown: Bogotá, Columbia
Major/Program: PhD in Sociology
Raised in Colombia, Juanita Vivas Bastidas is passionate about examining how people experience race, gender, nation, and citizenship in the contexts of migration, mental health, and environmental inequality. As a Graduate Research Assistant, she co-authored "How Local Perceptions Contribute to Urban Environmental Activism," which was published in The Sociological Quarterly.
Inspired by her experiences as an immigrant, Juanita wants to study how Latine immigrants in Chicago appraise and cope with neighborhood stressors for her dissertation.
She plans to put her skills to the service of students and the community as a faculty member and researcher.
"As a future professor and researcher, I am committed to producing knowledge in a humanizing, dignifying, collaborative, and rigorous way."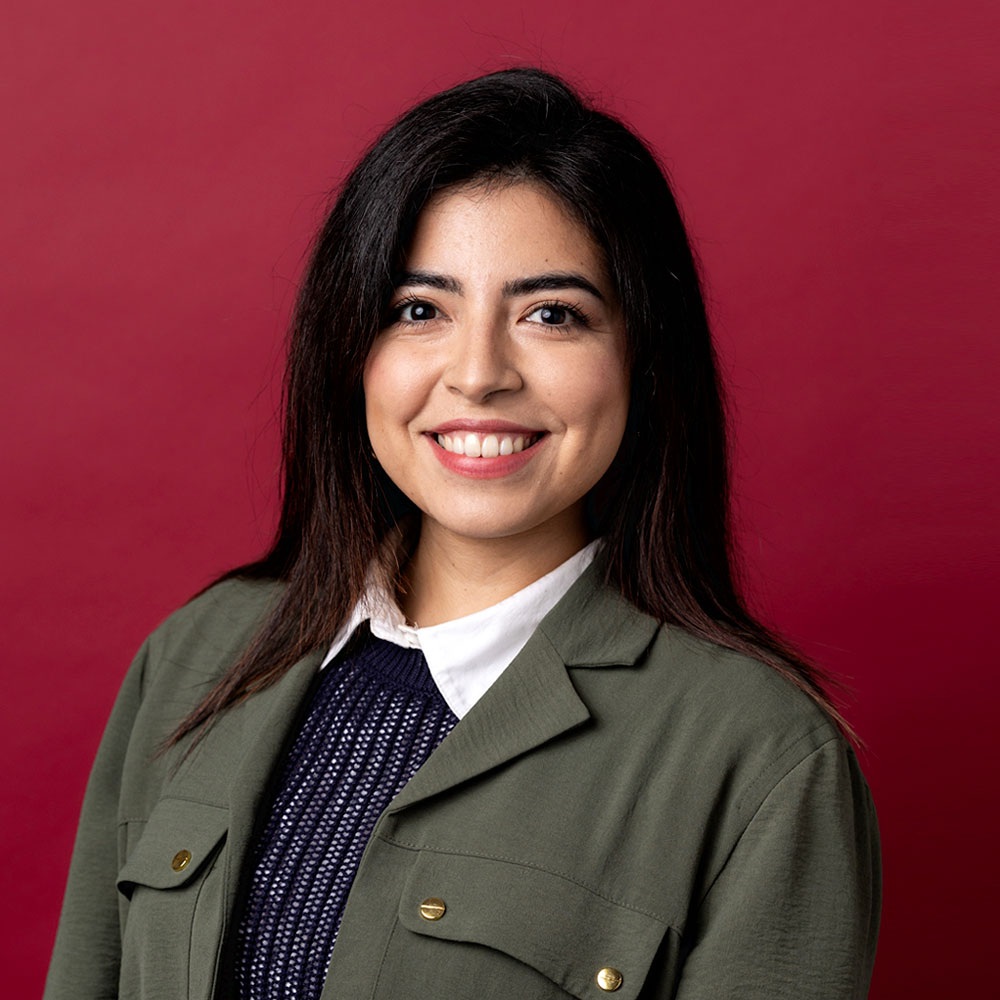 Belén Morales
(she, her, hers)
Institute of Pastoral Studies
Expected Graduation: May 2024
Hometown: Hardwood Heights, Illinois
Major/Program: Master of Arts in Social Justice
In addition to excelling in her scholarly work, Belén Morales is a dedicated volunteer for several organizations that help the less fortunate and is a known advocate leader among the Latina/o community.
"The Institute of Pastoral Studies empowers its students to be the change agents the world needs."
Through the support of IPS faculty, scholarship awards and inspiration from her mother, Belén made an impact beyond the classroom in the form of grant projects, community outreach and by strengthening the university's relationship with the Vatican through her involvement in an international developmental program.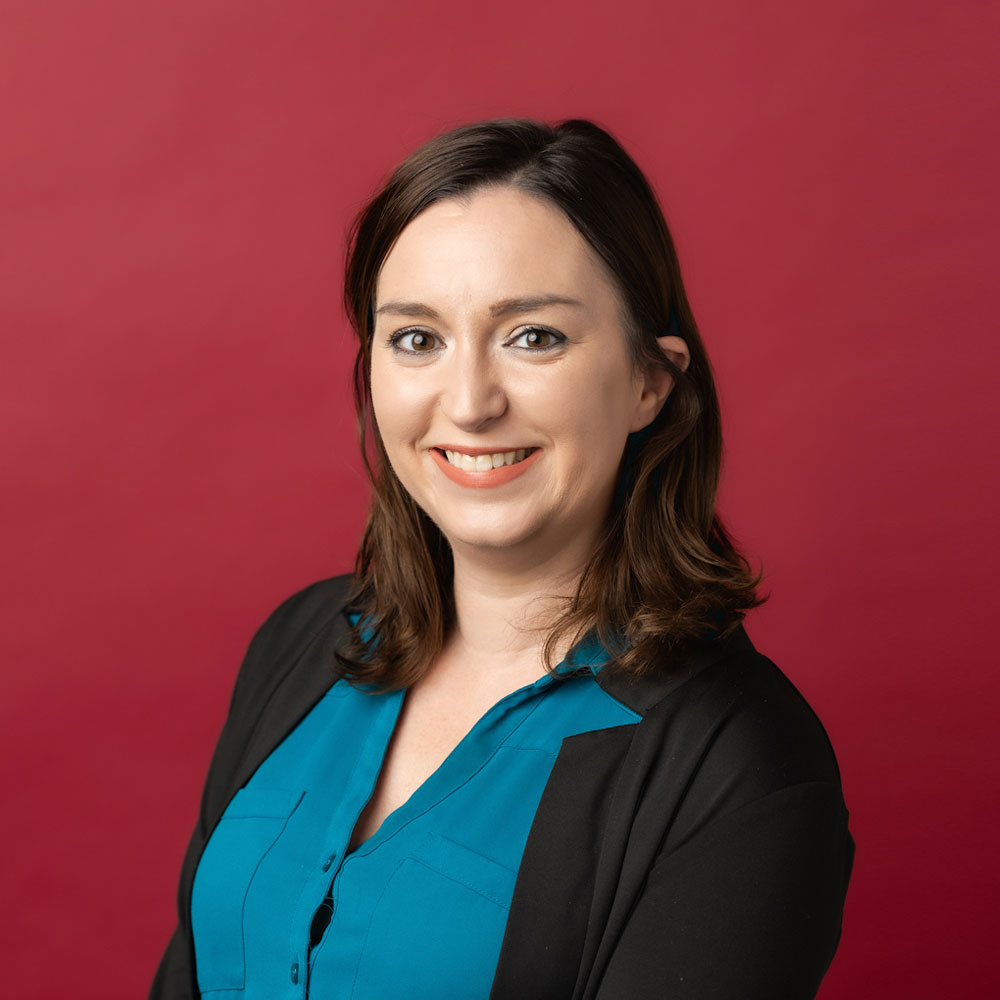 Amanda Demaree Wayne
(she, her, hers)
School of Law
Expected Graduation: May 2024
Hometown: Valparaiso, Indiana
Major/Program: Child and Family Law
Amanda Demaree Wayne always knew her future was in public service and saw a degree in law as a direct pathway to serve society's most vulnerable populations. Through the School of Law's Domestic Violence Practicum and Civitas ChildLaw Clinic, she offered legal services to people involved in child welfare and domestic relations cases. She also worked with faculty in the Legislation and Policy Clinic to address challenges specific to dual-status youth.
After graduation, Amanda plans to pursue work as a child services attorney.
"Loyola's ChildLaw program and courses have given me the skills and knowledge to make my dreams a reality."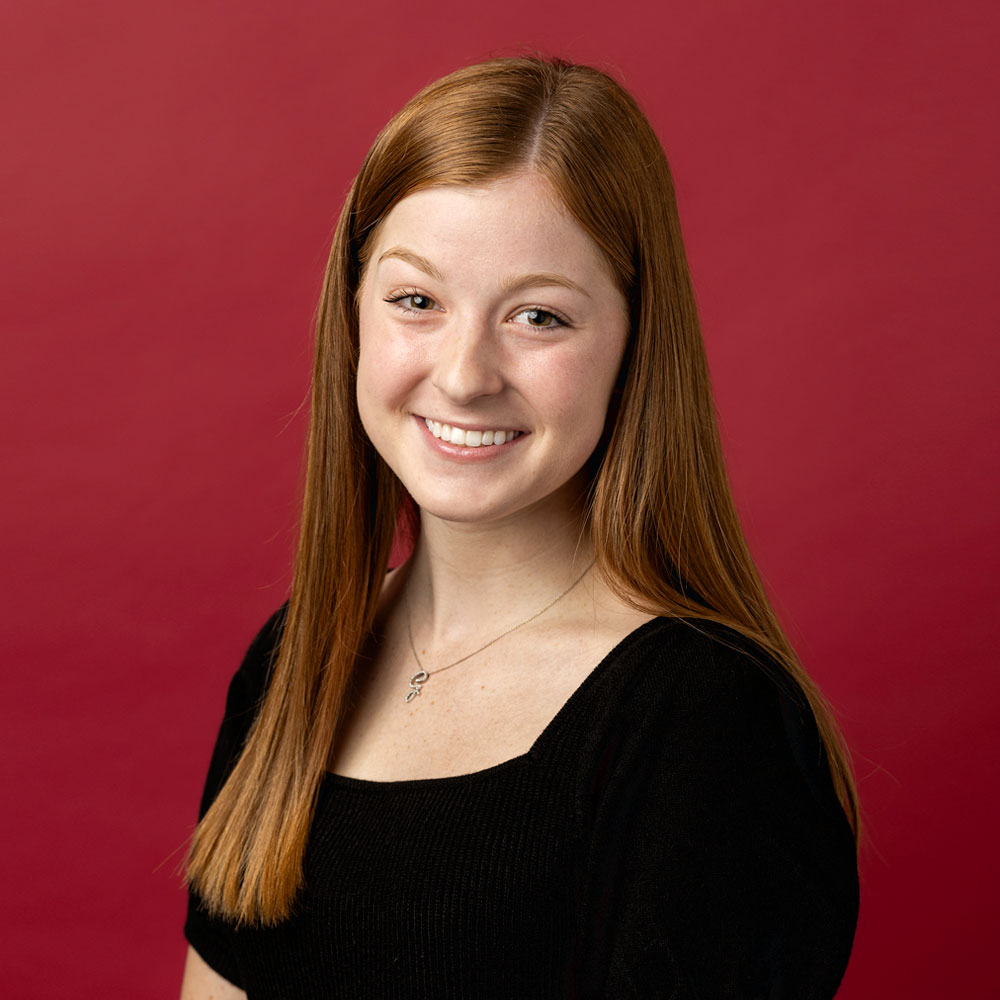 Grace Nelson
(she, her, hers)
Marcella Niehoff School of Nursing
Expected Graduation: May 2024
Hometown: Omaha, Nebraska
Major/Program: Nursing
A triplet who spent 10 weeks in neonatal intensive care, Grace Nelson was inspired to become a nurse after hearing her parents' stories of how nurses supported their family in a time of stress and uncertainty.
She is a student organizer and leader, serving as class president since her first year and now executive president of the Nursing Student Council. Through council, she acts as an advocate for her class, connects with faculty and other nursing classes, and more. She also is a member of Kappa Kappa Gamma and is a mentor in the Marcella Niehoff Society of Student Mentors. Grace said the university's emphasis on cura personalis has prepared her to be a person for others.
"You learn the clinical aspects of caring for a patient at every nursing school but nursing involves so much more than that—you're caring for the whole person, spiritually and socially. Loyola has helped me know how to talk to patients and let them know we're going to be their advocate."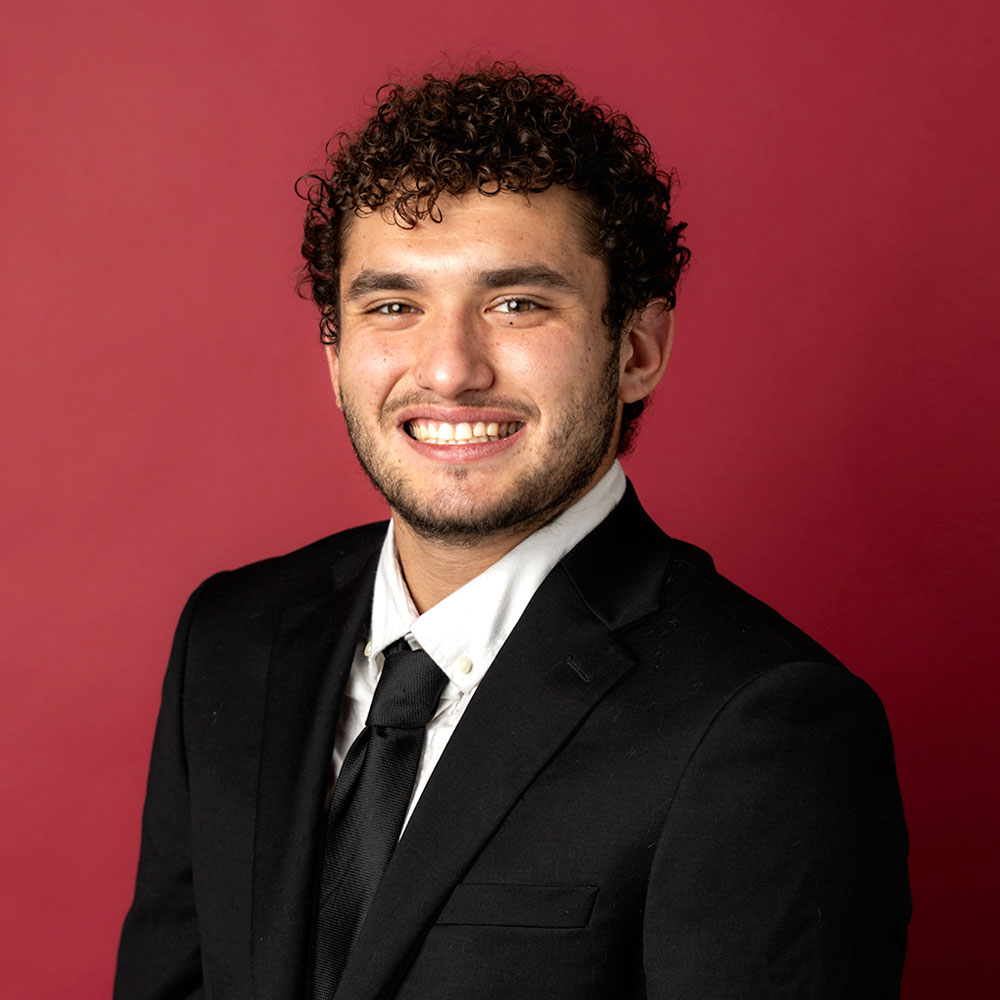 Daniel Gans
(he, him, his)
Parkinson School of Health Sciences and Public Health
Expected Graduation: May 2024
Hometown: Winchester, Massachusetts
Major/Program: Master of Science in Exercise Science
Daniel Gans' decision to attend Loyola University Chicago was influenced by his father, a Rambler who spoke of the Jesuit values instilled in him while on campus.
Daniel works in the Alfie Exercise Science Lab, providing testing for varsity volleyball teams. He also participates in faculty-led research and is a fitness instructor for two community-based organizations.
"One aspect of caring for the whole person that is often overlooked is exercise and physical activity. I can apply what I am learning in that realm to helping others."
After attending medical school, he plans to pursue a career in cardiac rehabilitation.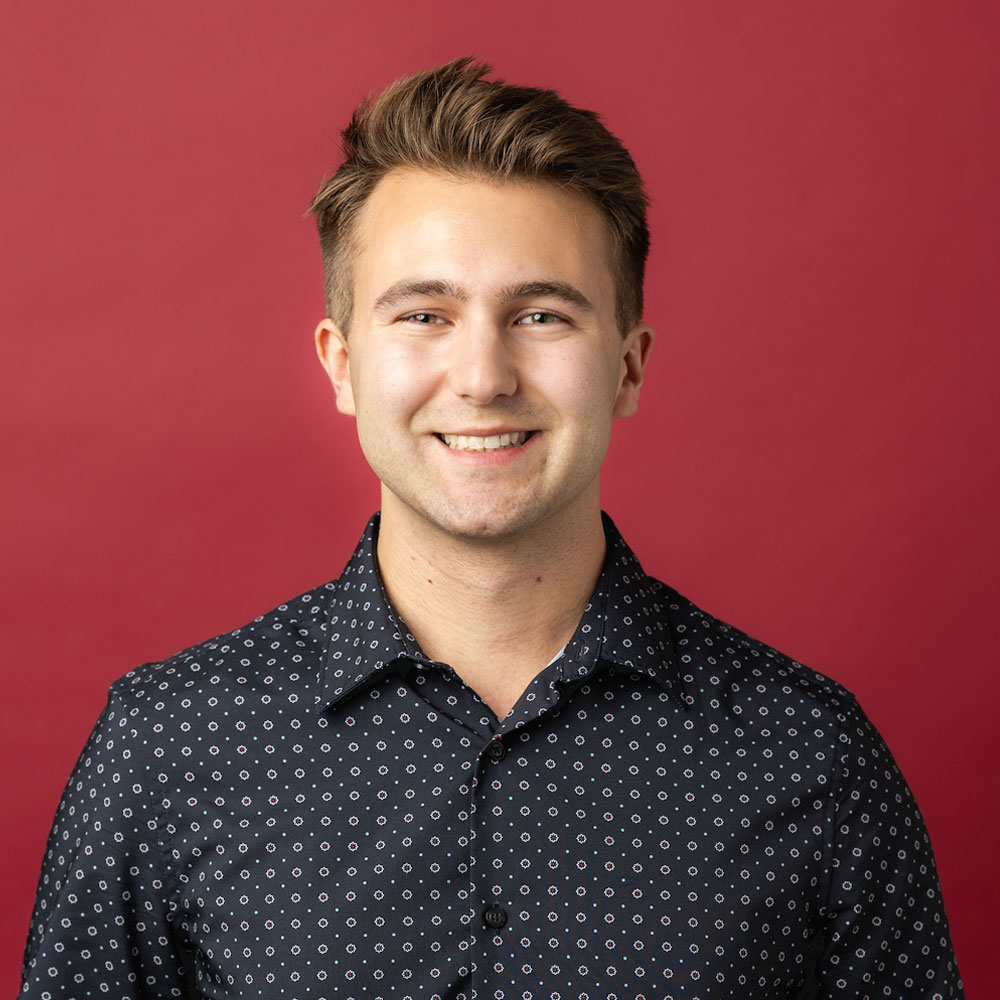 Jason Janiga
(he, him, his)
Quinlan School of Business
Expected Graduation: May 2024
Hometown: Crystal Lake, IL
Major/Program: Master of Business Administration
Jason Janiga's family has been attending Loyola University Chicago since the 1960s and his father has been teaching there for over 35 years. Throughout his own seven years and three degree programs at the university, he earned his BBA magna cum laude and MS degrees while involved in multiple student organizations and charities. He has been inducted into the Golden Key National Honor Society, Beta Gamma Sigma and, most recently, Alpha Sigma Nu. He currently is pursuing an MBA and working as a Data Analyst at health and wellness company Vitality Group.
He credits his Loyola professors and fellow students with motivating him and helping him to grow as a professional and as a person.
"It's the people that do it for me. I made both incredible friends and contacts for the future."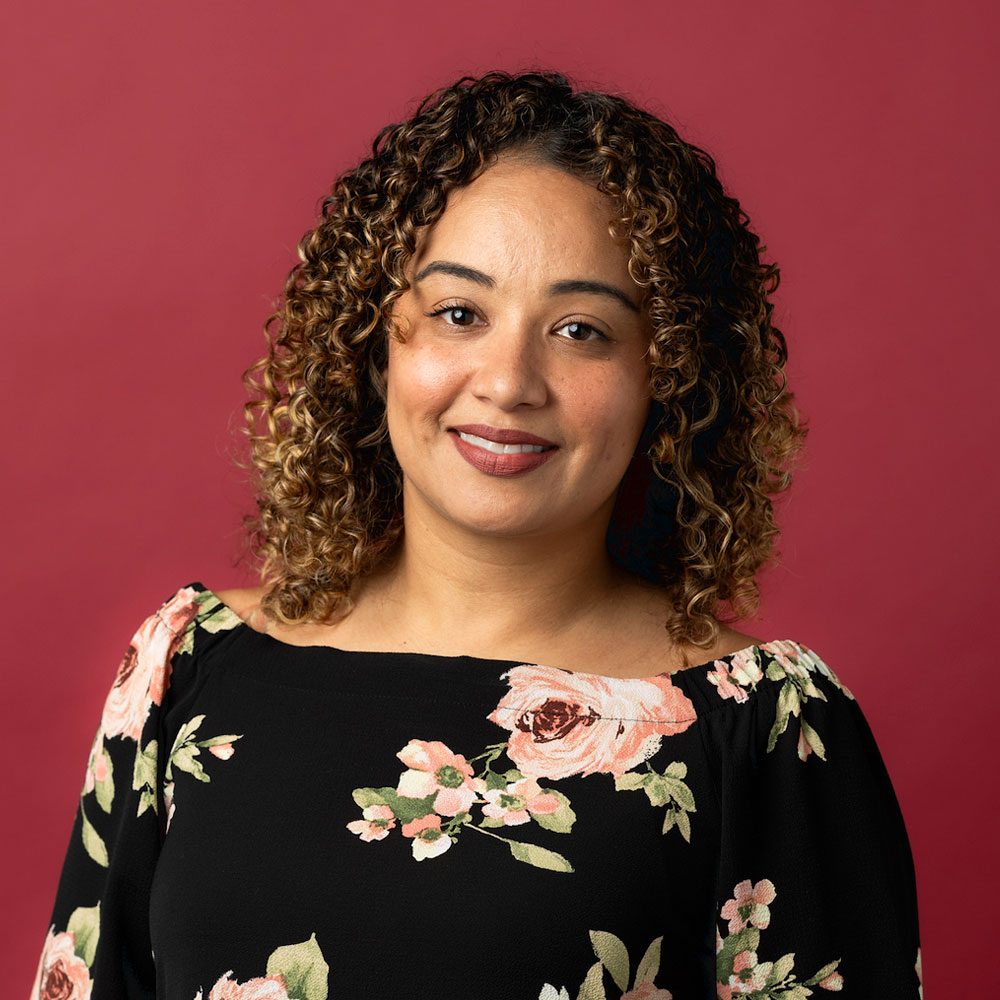 Chisa Santiago
(she, her, hers)
School of Continuing and Professional Studies
Expected Graduation: May 2024
Hometown: Chicago, Illinois
Major/Program: Paralegal Studies
Chisa Santiago plans to use her degree to advance her current career as a Chicago Police Department officer and identify pathways to break down barriers in equity.
"My time at Loyola helped me step out of my comfort zone. I am more-open minded and have a renewed sense of responsibility to humanity, which I bring with me to my work."
Chisa collaborates with the community to develop activities — such as prayer circles, beautification projects, and resources fairs — that foster positive interactions between police and local neighborhoods. A lifelong learner, Chisa is considering earning a master's degree to broaden her social impact.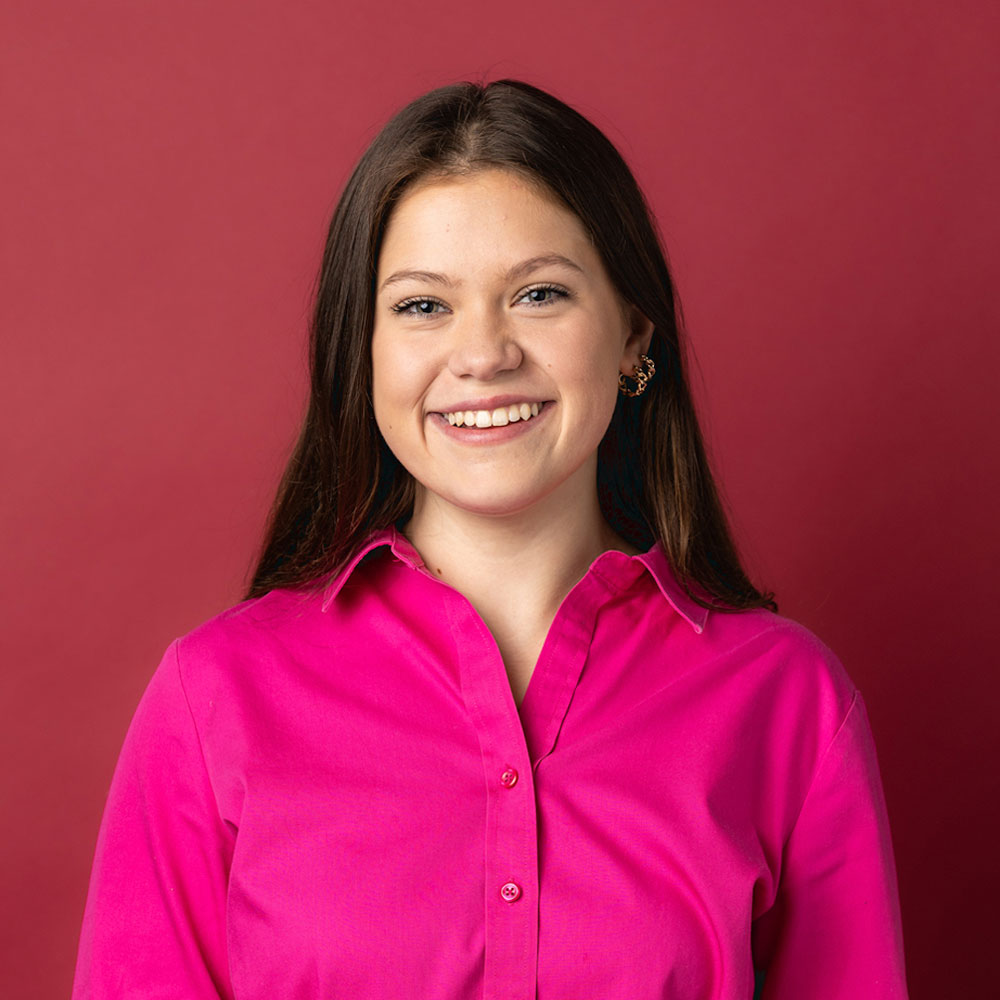 Mereya Riopedre
(she, her, hers)
School of Environmental Sustainability
Expected Graduation: May 2024
Hometown: St. Louis, Missouri
Major/Program: Environmental Studies and Global Studies
A leader in her extracurricular activities, Mereya Riopedre is the vice president of membership programming for her sorority and co-president of Loyola's chapter of the Food Recovery Network — a national network of student groups fighting food waste and hunger. After completing her bachelor's degree, she plans to pursue a master's degree in Loyola's School of Environmental Sustainability.
"I love studying the world around me and learning about how natural processes both support and are impacted by human systems."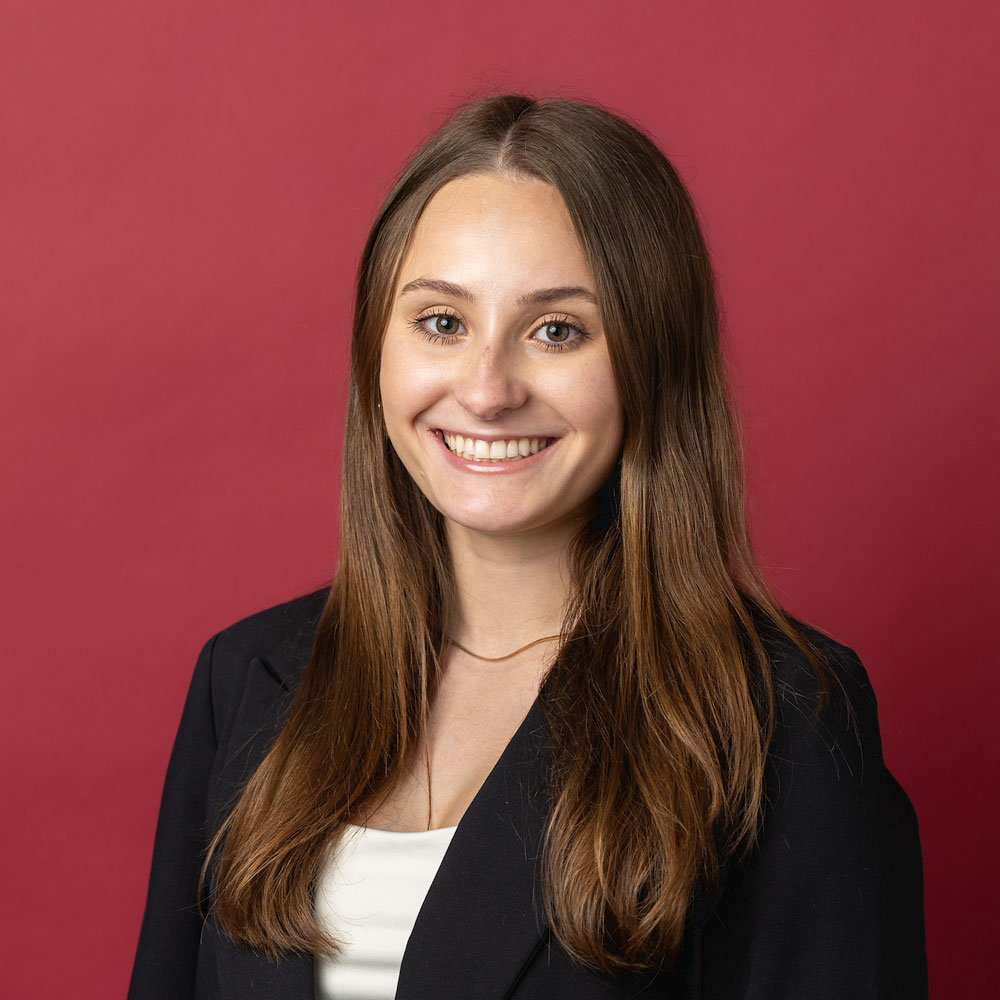 Natalie Collison
(she, her, hers)
School of Communication
Expected Graduation: May 2024
Hometown: Morton, Illinois
Major/Program: Advertising and Public Relations
Hailing from Morton, IL, Natalie Christa Collison is the recipient of the Presidential Scholarship and is double majoring in Advertising and Public Relations and Global Strategic Communication.
"I have discovered a new sense of confidence, and I owe that to the community and support I found at this university."
Natalie is a dedicated member of Loyola's Public Relations Student Society of America, Women in Leadership organization, and a mental health advocate. Internships at Inigo Communications and Make- A-Wish Illinois clarified Natalie's ambitions to pursue a career in advertising and public relations. Natalie has volunteered with Radar Relief and hopes to continue giving back to others. She is grateful for the support of her family, as well as the university.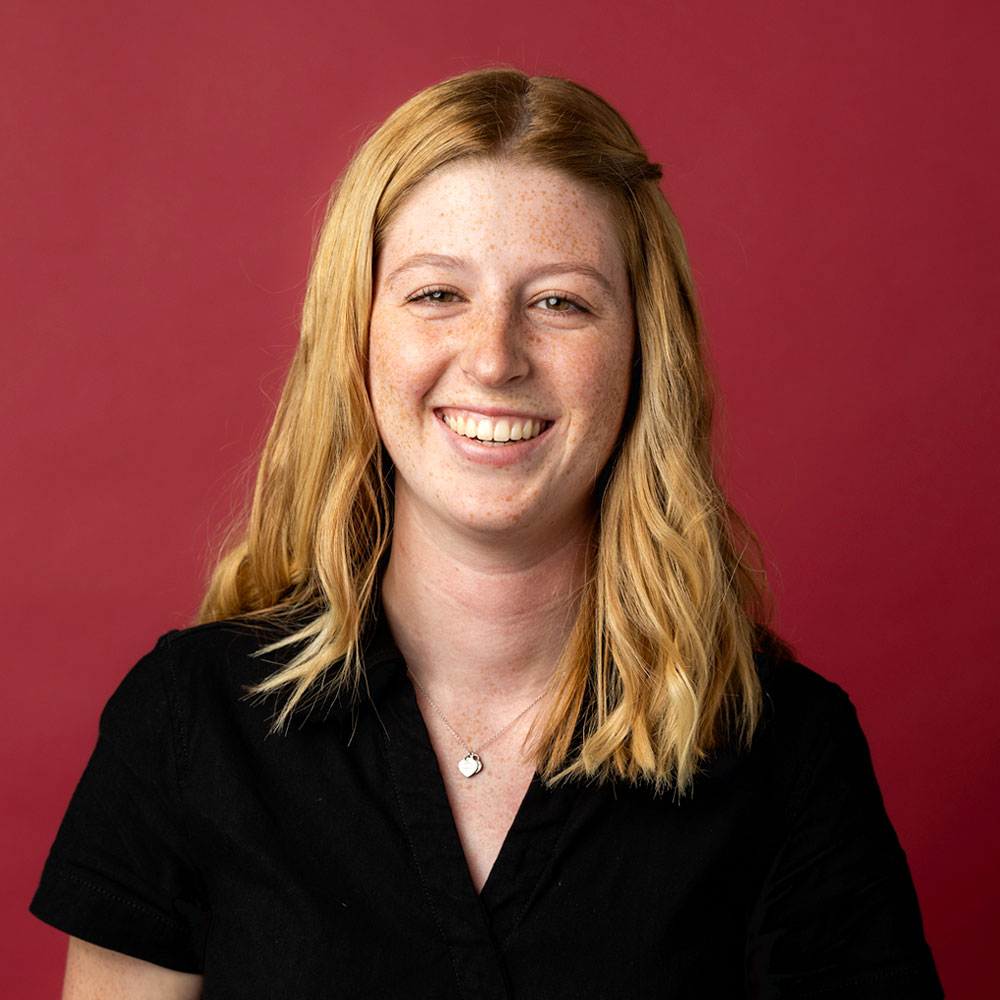 Maeve Donlin
(she, her, hers)
School of Education
Expected Graduation: May 2024
Hometown: Chicago, Illinois
Major/Program: Middle Grades English Language Arts
Minor: Special Education
Maeve Donlin felt called to teach after her experience volunteering with children in Chicago. Studying middle grade education, she attributes much of her personal success to her own exceptional middle school teachers, and her parents who are both Chicago Public School teachers.
"My time at Loyola taught me to have a greater understanding of others' needs and to foster my ability to make more powerful decisions."
Passionate about social justice and equity issues in schools, Maeve strives to provide her students with an inclusive, collaborative community where students of all abilities can build social relationships with one another.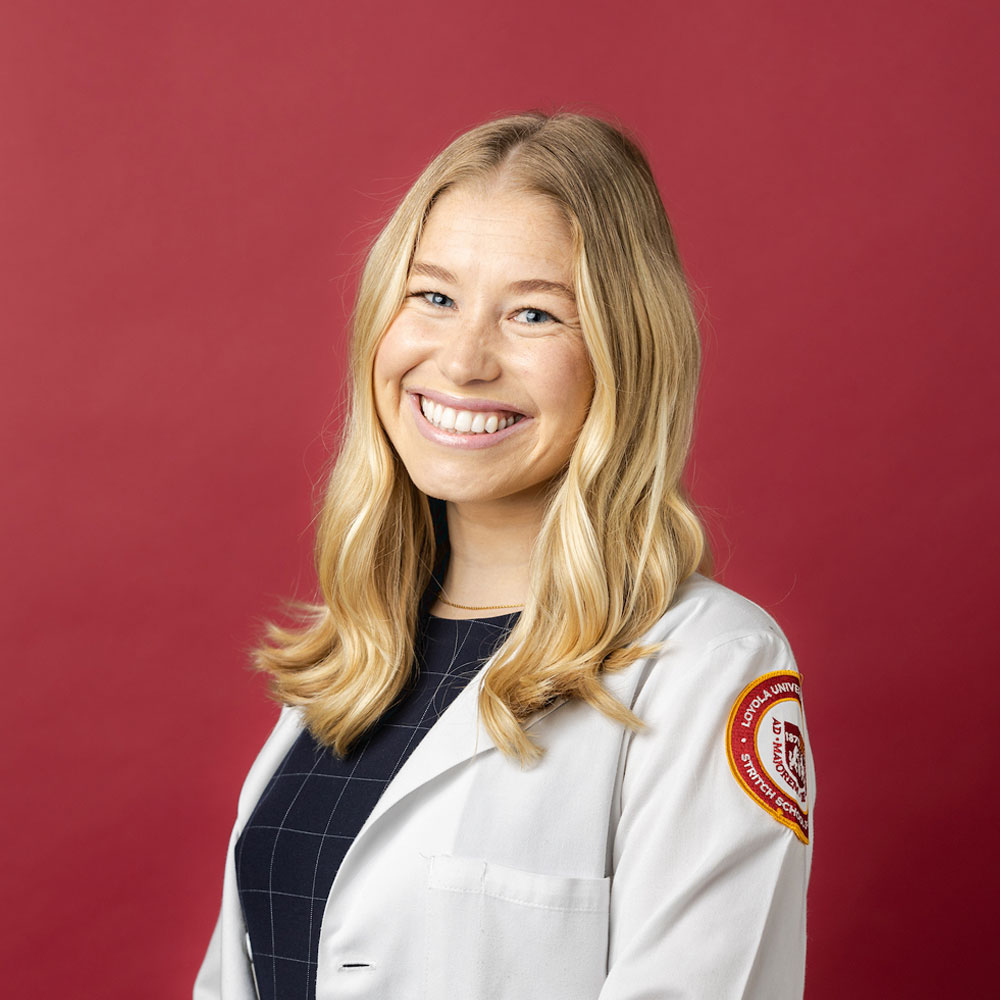 Charlotte Adema
(she, her, hers)
Stritch School of Medicine
Expected Graduation: May 2024
Hometown: San Diego, California
Major/Program: Doctor of Medicine in Bioethics and Professionalism; Honors Program
An inductee in the National Medical and Jesuit Honor Societies and an endowed scholarship recipient, Charlotte Adema is eager to pursue an Obstetrics and Gynecology residency. At Stritch, she has been involved in clinical research for women with gynecologic cancers and understands the privilege of caring for patients.
"Stritch is really focused on helping you be the best version of yourself — for other people."
Through service on the Peer Professionalism Board, Charlotte helped coordinate the program (a requirement for all first-year physicians-in-training), mentored participants, and contributed to Stritch's collaborative culture. That experience sparked Charlotte's interest in an academic medicine career.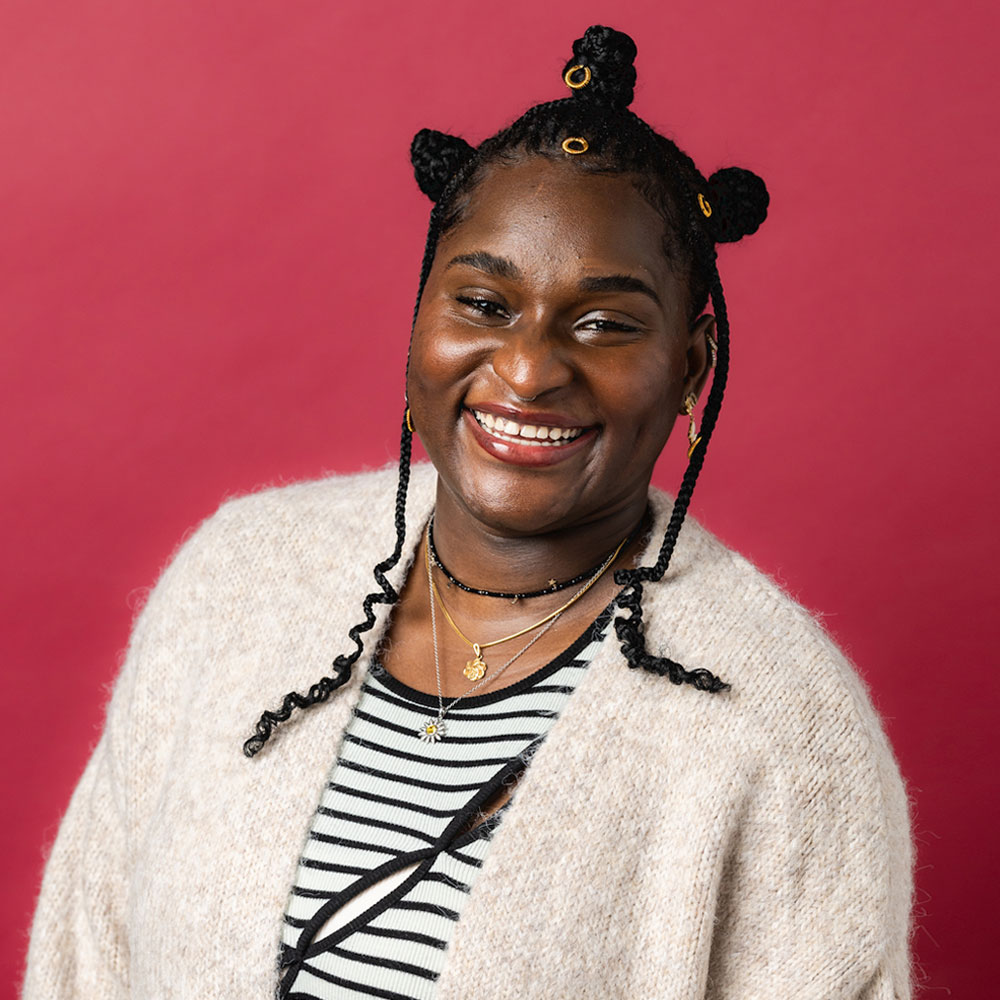 Zaynab Berety
(she, her, hers)
School of Social Work
Expected Graduation: May 2024
Hometown: Gambia Refugee Camp
Major/Program: Master of Social Work in Micro Practice Specialization
Zaynab Berety's family migrated to the U.S. when she was four to escape violence in Gambia. Motivated to pursue social work, she specialized in the school's Migration Studies track so she could serve marginalized populations — particularly Black migrant communities.
"Pursuing social work and migration isn't just about helping people, but honoring my family's courage, strength, and perseverance."
In addition to her studies, Zaynab works as a graduate assistant and volunteers at a senior residential facility on the southside of Chicago. She plans to continue working with Black communities, especially migrant populations, to ensure every aspect of their identity is addressed as they settle into a new community.