Curt and Linda Rodin Center for Social Justice
Advancing fairness, equity, and justice
Loyola's Curt and Linda Rodin Center for Social Justice builds upon the School of Law's unwavering commitment to social justice. We strengthen and develop several leading programs that advance fairness, equity, and justice within the Law School and in marginalized communities throughout Chicago. We're committed to helping students learn how the law can be a tool for justice, and to embrace social justice work as a life-long commitment through their public interest legal careers, pro-bono activities, and in their communities.
Our Programs
Loyola's clinical programs provide learning opportunities for our students to use their professional skills to serve the most vulnerable members of our communities, while gaining invaluable real-life practical training as student clinicians and agents for social change.
Specifically, the Center supports the following clinics, programs, and initiatives:
Annually, the Center offers three Curt and Linda Rodin Social Justice Fellowships to law students to develop the skills needed to work with underserved individuals and communities through litigation, legislative and policy reform, or other work that strengthens communities.
Our Faculty
While issues of social justice are addressed throughout the School of Law curriculum, eight Loyola faculty and staff members have been recognized as Curt and Linda Rodin Professors of Law and Social Justice for their work on behalf of underserved individuals and marginalized communities. These professors serve a leadership role in mentoring students and providing meaningful teaching, scholarship, and advocacy in this area.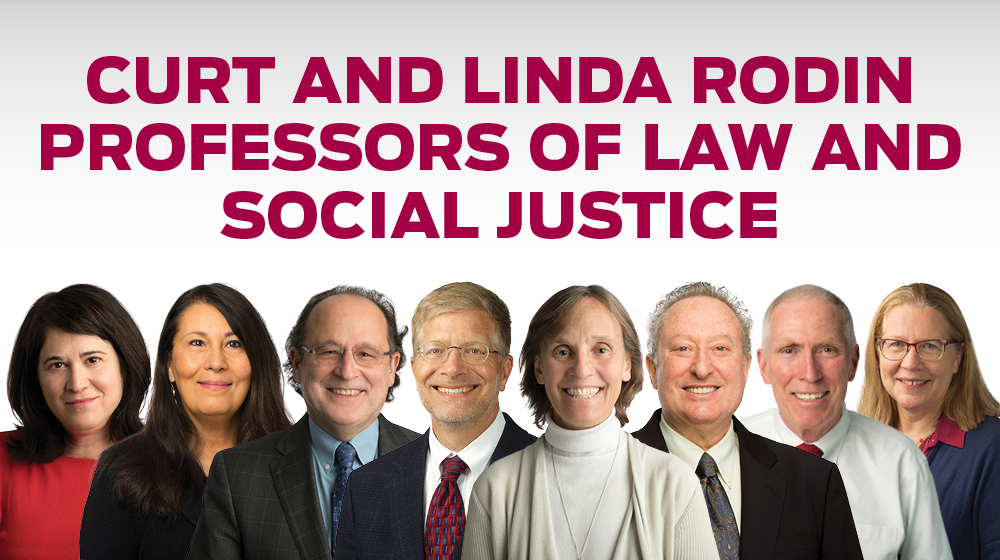 Loyola appoints inaugural Rodin professorships
Teaching and advocacy will strengthen law programs that advance equity and justice in underrepresented communities.