Get to know Gebrüder Weiss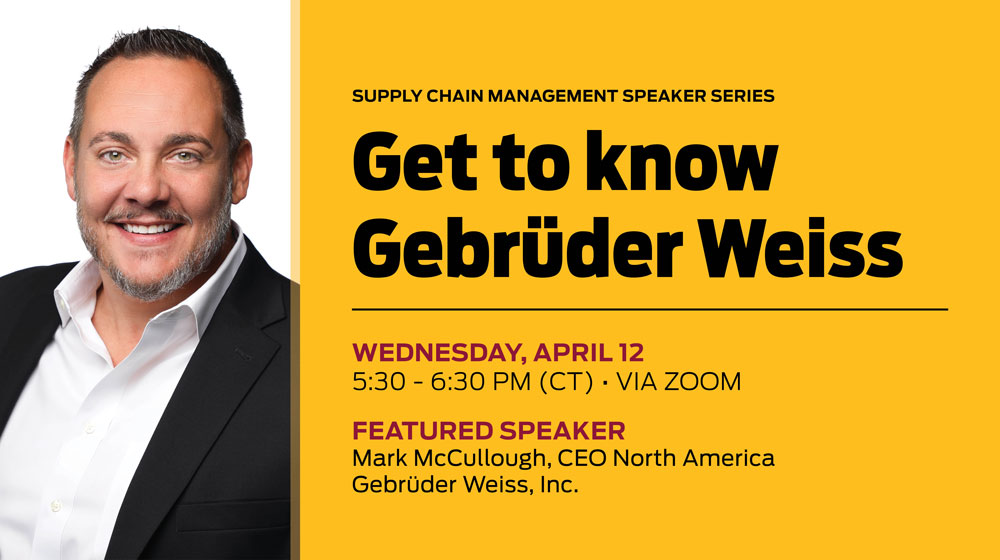 Mark talked about the history of Gebrüder Weiss (GW), a 500 year old, family-owned business. He also discussed the services GW offers, the company's sustainability initiatives globally, and gave his outlook on the global supply chain in the coming 6-12 months.
Event details
Date: Wednesday, April 12
Time: 5:30-6:30 p.m. (CT)
Format: Zoom
---
This event is part of our Supply Chain Management Speaker Series Class, which is held every semester to further our mission of complementing our students' classroom experience with the advice and expertise of practitioners.