Supply Chain Speaker Series
Our Supply Chain Management Speaker Series Class is held every semester to further our mission of complementing our students' classroom experience with the advice and expertise of practitioners. During the pandemic, we opened the series to the general public as a way to engage both students and supply chain professionals.
---
Past speakers
Below are just a few examples of guest speakers in the series. Topics have included: automation in the modern warehouse, supply chain disruptions due to COVID-19, scope 3greenhouse gas emissions, supply chains in the not-for-profit sector, reverse logistics, and more.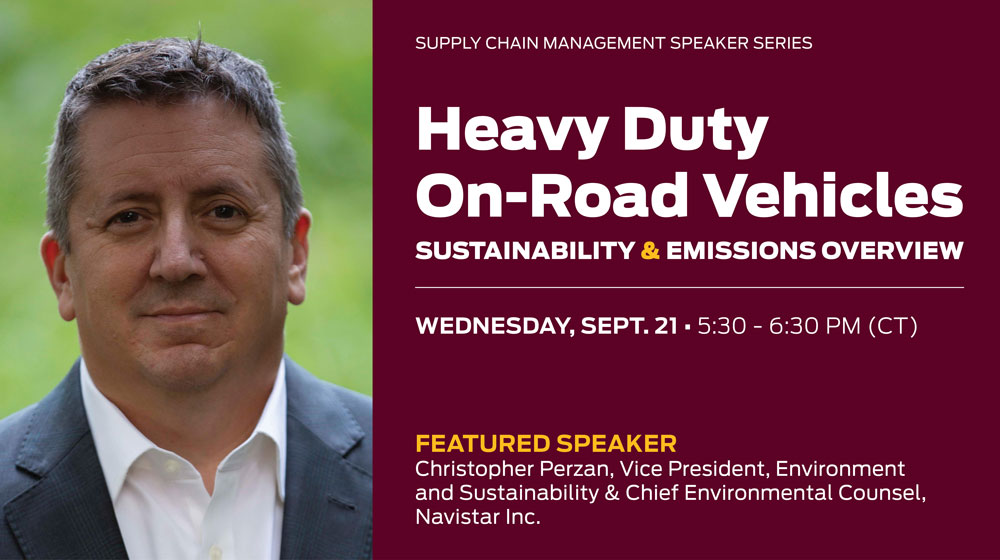 September 21, 2022
Heavy Duty On-Road Vehicles: Sustainability and Emissions Overview
A conversation with Chris Perzan, VP of Environment and Sustainability, and Chief Environmental Counsel at Navistar, Inc. about the challenges and opportunities specific to heavy duty vehicle transport in North America.
LEARN MORE