Life Cycle Analysis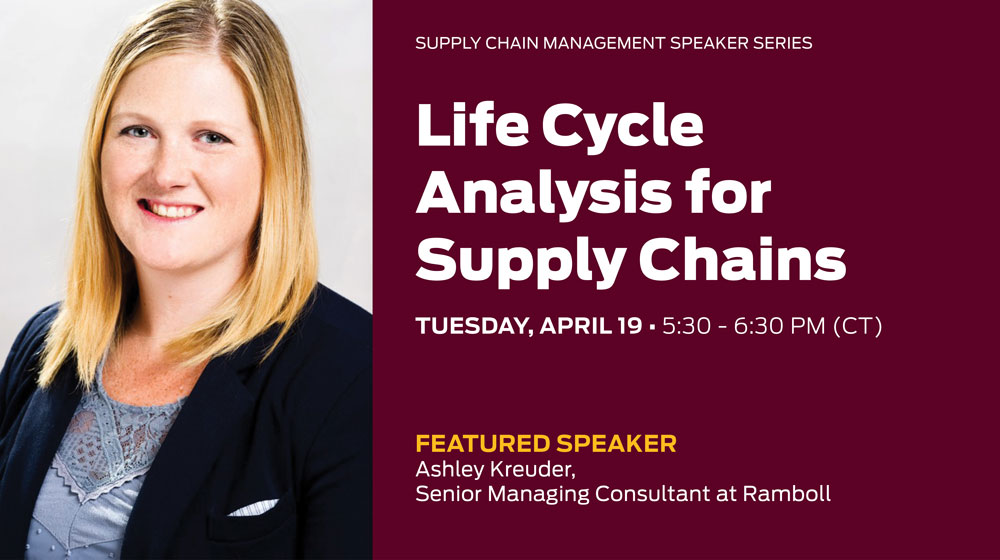 A conversation with Ashley Kreuder, Senior Managing Consultant at Ramboll. Ashley provided an introduction to Life Cycle Analysis (LCA) and its various applications, including for supply chain sustainability. She discussed:
Why/when to use LCA for sustainability
How to complete an LCA at a high-level
LCA's overlap with GHG (greenhouse gasses) inventory accounting, especially Scope 3 emissions
Real client examples
---
About Ashley
Ashley is a senior managing consultant with over 10 years of experience advising clients on how to meet their sustainability/ESG goals and strategies, including measurement, reporting, verification and mitigation of energy, GHG, and other ESG impacts for operations, products and supply chains. Ashley is an expert in established methodologies such as life cycle assessment (LCA), carbon footprinting and greenhouse gas (GHG) accounting. She has completed numerous GHG reports following the GHG Protocol, ISO 14064 series, EPA MRR, and CEQA. Ashley is a California Air Resources Board-accredited GHG lead verifier with specialty in oil and gas (Executive Order H-20-056) and an LCA Certified Professional (LCACP) with the American Center for Life Cycle Assessment (ACLCA).
---
This event is part of our Supply Chain Management Speaker Series Class, which is held every semester to further our mission of complementing our students' classroom experience with the advice and expertise of practitioners.