Supply Chain Consulting in the New World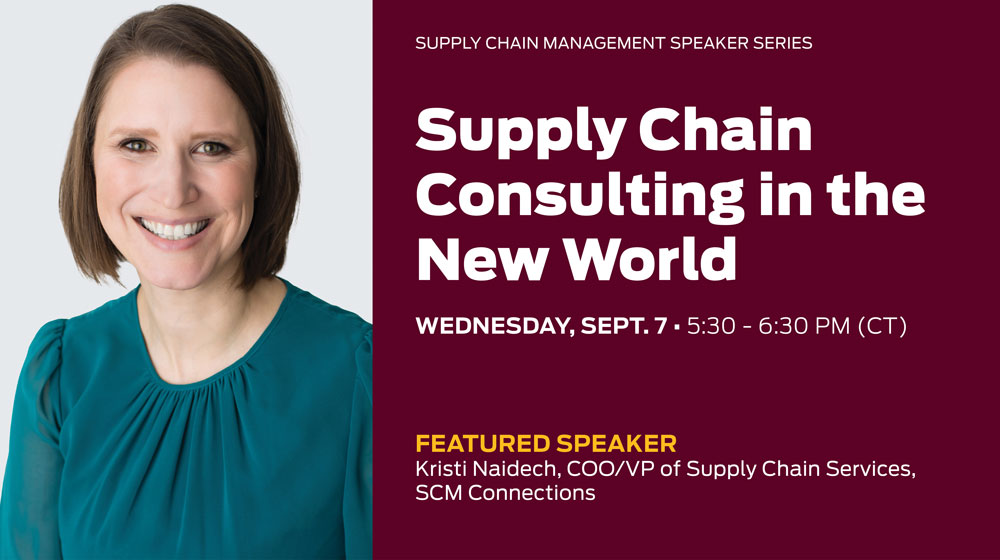 What does a traditional supply chain career path look like? Does such a thing even exist now?
During this virtual conversation with Kristi Naidech, COO/VP of Supply Chain Services at SCM Connections talked about her non-traditional journey to supply chain leadership and mused about the current state of the world and what kind of leaders will be required to keep it all running.
---
About Kristi
Kristi began her career in supply chain consulting long ago when there were still the "Big 5." It was love at first site when she landed in the Supply Chain practice, with its perfect mix of complex analytics and strategic imperative. Through consulting Kristi helped companies implement ERP's, standardize process and create training programs that save millions in the healthcare, oil & gas and consumer goods industries. Then Kristi jumped in to run her own.
Kristi spent twelve years running/turning around flailing healthcare supply chains through process, analytics, and technology. Retiring as a Chief Resource Officer with Ascension Health, the largest Catholic health system in the country, Kristi returned to consulting. She joined SCM Connections in 2018 to build the "anti-consulting" practice allowing our people to solve some of the most complex planning problems in the world AND live a life.
Kristi is ISM CPM certified and a long-standing member of ASCM, ARHMM and ACHE.
---
This event is part of our Supply Chain Management Speaker Series Class, which is held every semester to further our mission of complementing our students' classroom experience with the advice and expertise of practitioners.