What Happened to the Toilet Paper?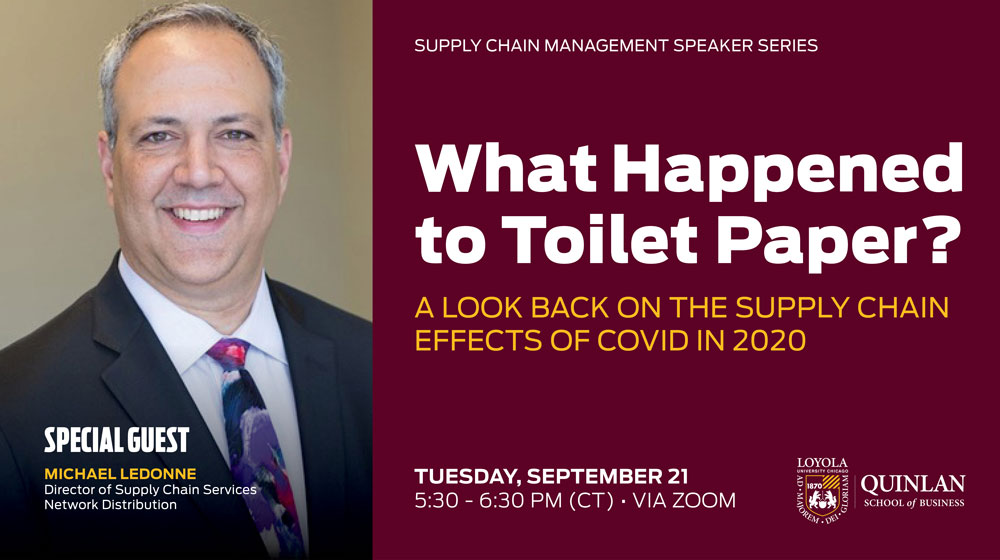 Michael Ledonne, Director of Supply Chain Services at Network Distribution, discusses the supply chain effects of COVID in 2020.
About Michael
Michael Ledonne is Director of Supply Chain Services at Network Distribution where he is responsible for creating new efficiencies through supply chain operations & data analytics.
With over 25 years of supply chain experience in retail, healthcare, and aviation, Michael is passionate about the operational benefits of superior buying, inventory management, supplier management, and warehouse operations. During his career, Michael has personally managed over $1bn in domestic and import purchases, directed complex cross functional projects, and directed logistics operations for national site operations. Additionally, Michael has extensive experience in both omnichannel retailing, e-commerce fulfilment, and national emergency response. His experiences in multi-site, large scale distribution operations helps Network Members move their Supply Chains into the future.
In 2020, Michael represented Network Services as a Member of the Department of Homeland Security COVID-19 Private Sector Task Force, working with the Federal Government to coordinate PPE supply distribution and manufacturing. A noted speaker, Michael is a guest lecturer in supply chain topics to undergraduate and Masters programs. In the community, Michael serves on numerous civic and municipal boards and is Commissioner for the DuPage County Airport Authority.
Michael holds a BA from Loyola University Chicago, an MBA from Lake Forest Graduate School of Management and holds a CSCP APICS/ASCM certification.
---
This event is part of our Supply Chain Management Speaker Series Class, which is held every semester to further our mission of complementing our students' classroom experience with the advice and expertise of practitioners.