Solutions Workshop: McDonald's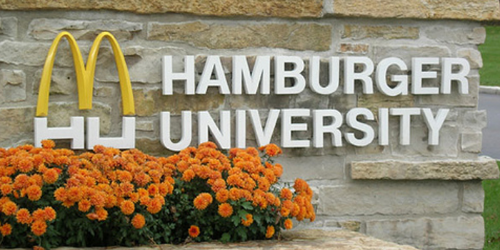 SUPPLIER MANAGEMENT CASE STUDY
Join industry professionals for small group discussions on McDonald's supplier management case study. Share how you would approach the topic at your company and leave with new ideas you can immediately apply to improve this increasingly critical area of supply chain. Don't miss this opportunity to collaborate with peers on solutions for one of the largest restaurant chains in the world.
Brainstorm solutions in a small group led by a facilitator
Network with business leaders
Enjoy breakfast and a visit to McDonald's corporate office
WHEN:
Thursday, September 14
7:30am-10:30am
WHERE:
McDonald's Hamburger University
2715 Jorie Blvd.
Oak Brook, IL 60523