Mini-MBA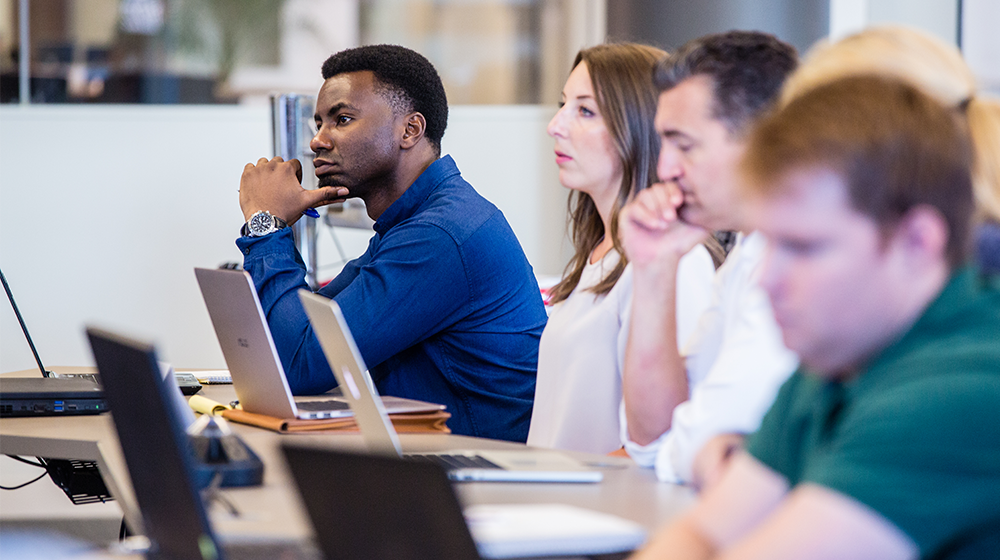 Take your career to the next level.
Our Mini-MBA course equips you with a set of key management skills to help you maximize performance. Our expert faculty cover a wide range of subjects—from marketing to finance to accounting—providing you with a clear understanding of how each function contributes to organizational success.
The Mini-MBA is designed to help you understand your leadership style. You will gain insights about your motivations, work style, and conflict-management skills by participating in a series of assessment tools. Following the course, you will have the opportunity to explore your management style through a personalized, one-on-one coaching session with course faculty. Near the end of the program, you will integrate what you've learned to create a strategy map specifically tailored to achieve the goals of your business/organization. Participants will receive a Mini-MBA Certificate from Loyola's Quinlan School of Business upon successful completion of the course.
IN-PERSON
Dates: Oct. 24-28, 2022
Time: 9:00 a.m. - 4:00 p.m.
Location: Schreiber Center
$3,100
Register
ONLINE
Dates: Mondays, Feb. 6 - Apr. 10, 2023
Time: 6:00 - 9:00 p.m. (CT)
$3,100
Register
Note about in-person courses
Some of our courses are scheduled to be delivered in-person, which assumes that in-person gatherings will be allowed by public health officials at that time. All in-person courses will adhere to social distancing guidelines. In the event that a course cannot meet in-person, it will be delivered online.