Facilities
At Loyola University Chicago, we take pride in sustaining the rich history of our institution, while continuing to be innovative in developing a built environment that speaks to future generations of Loyolans.
How to Submit a Service Request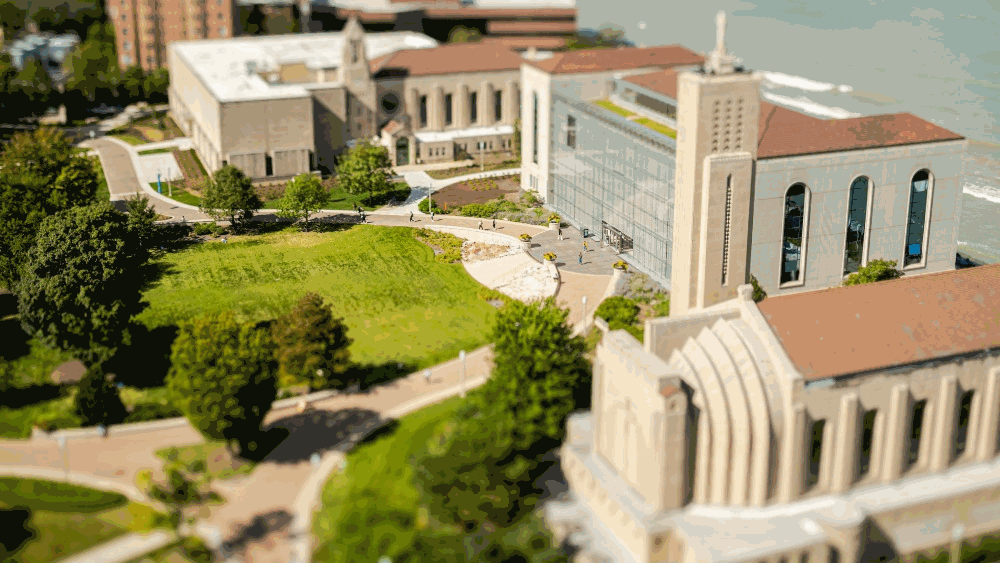 UPDATE ON MUNDELEIN CENTER ELEVATORS
Loyola University Chicago's top priority is the health, safety, and well-being of our students, faculty, and staff. The University is committed to maintaining safe and accessible campus facilities, and regularly conducts preventative maintenance and upkeep of our physical plant.
When an issue was recently reported with an elevator car at the Mundelein Center, Facilities and Campus Safety responded the same afternoon. Staff from both departments rode the car up and down repeatedly, and were not able to recreate any issues. An elevator technician conducted a full inspection of the car the following day, and it remains in service.
To be clear, this car did not experience free fall. The reported issue was likely an instance of hard braking, which causes the car to stop abruptly. While completely safe, the elevators in Mundelein Center may occasionally feel less smooth than elevators in modern buildings.
Loyola has the privilege of caring for the Mundelein Center – which is listed on the National Register of Historic Places and woven into the rich tapestry of the Chicago skyline. Stewardship of landmarks requires a process of strategic and ongoing modernization. Updates to the building's elevators have already been approved in the University's capital planning budget, and will be implemented over the course of the next two summers.
As a community reminder, please leverage Loyola University Chicago's facilities service request portal to report any facilities related concerns so that any issues can be addressed promptly. The portal can be found here:
https://loyola.iwmsapp.com/archibus/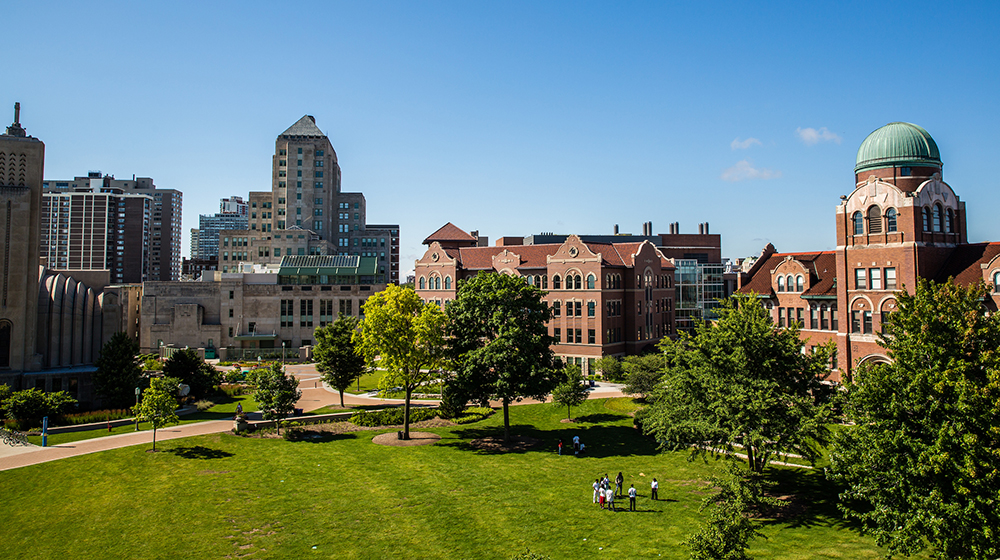 Contact Us
Health Science Campus
2160 S. First Avenue
Maywood, IL 60153
708.216.3382
Lake Shore Campus
William M. Sherry Hall
6330 N. Sheridan Rd.
Chicago, IL 60660
773.508.2100
Water Tower Campus
26 E. Pearson, Room 108
Chicago, IL 60611
312.915.7625