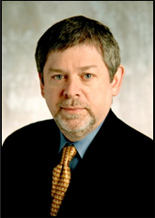 Mr. Plumb concentrates his practice in complex lending, work-out, and bankruptcy transactions. He has represented a wide variety of clients, including banks, financial institutions, manufacturers, retailers, turnaround consultants, liquidators, and committees of unsecured creditors in all types of financing, work-out and bankruptcy transactions.
Mr. Plumb's transactions include representing the agent in complex, highly-structured syndicated financing transactions; representing the lender in mezzanine debt financing and junior secured financing; representing lenders, debtors, and creditors' committees with respect to (i) debtor in possession financing and (ii) the purchase, sale, or liquidation of the assets of troubled companies, within or outside of bankruptcy proceedings, including UCC foreclosure sales and assignment for the benefit of creditor transactions; and generally advising secured and unsecured lenders and creditors with respect to their relative rights in distressed debt situations. He has also participated in numerous transactions for the purchase and sale of distressed debt.
Mr. Plumb holds a J.D. degree from DePaul University and is member of the Texas and Chicago Bar Associations.

Click here to see the full list of Advisory Board members