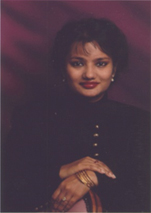 Professor Sarkar is a Distinguished Guest Lecturer. She is currently serving on the PROLAW Advisory Committee for Loyola University Chicago School of Law's LL.M. program in Rule of Law for Development. She was also an Adjunct Law Professor and a Visiting Researcher at the Georgetown University Law Center where she taught a graduate law (LL.M.) seminar, and has extensively published law review articles on a variety of subjects. Professor Sarkar has authored two legal textbooks, INTERNATIONAL DEVELOPMENT LAW (Oxford University Press, 2009), and TRANSNATIONAL BUSINESS LAW (Kluwer Law Int'l, 2003). Professor Rumu Sarkar was awarded the 2007 Grand Prize by the St Cyr Foundation for her essay, "A Fearful Symmetry: A New Global Balance of Power?" The St. Cyr Foundation supports the St. Cyr military academy – in effect, France's West Point. An expanded version of the essay, THE NEW SOLDIER IN AN AGE OF ASYMMETRIC CONFLICT, was published by Vij Books India in January 2013. She was also awarded Third Prize by the Colonel Arthur D. Simons Center for its 2012 Interagency Writing Competition.
Dr. Rumu Sarkar has won a Fulbright Scholarship and has been added to the Fulbright Specialist Roster as an expert in international law. She will be available for the next five years (May 2013-May 2018) to be a guest lecturer, upon request, to foreign universities and U.S. educational institutions functioning abroad.
Professor Sarkar is currently serving as Senior Legal Consultant to CALIBRE Systems, Inc., a defense consulting group based in Alexandria, VA. Immediately prior to this position, she was the former General Counsel for the 2005 Defense Base Closure and Realignment (BRAC) Commission. She also served as the General Counsel for the Overseas Basing Commission, prior to joining the BRAC Commission.
Dr. Sarkar completed her undergraduate studies at Barnard College, Columbia University; her law degree from the Antioch School of Law; and her Masters of Law (LL.M.) degree, and her Ph.D. in Philosophy from Newnham College, Cambridge University.

Click here to see the full list of Advisory Board members