Walter G. Coppenrath, Jr.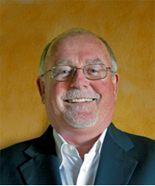 Mr. Coppenrath received a B.A. in History from Santa Clara University in 1968 and a J.D. from the University of California at Los Angeles (UCLA) School of Law in 1978. He has extensive commercial and maritime litigation experience with US and international clients. He served as course administrator and visiting instructor in the international sale and transport of goods, marine insurance, arbitration and mediation for the International Development Law Organization (IDLO) on a number of occasions from 1986 to 2009 in Italy, Africa and Eastern Europe.
Mr. Coppenrath has travelled extensively in over 90 countries and taught African history and African geography in Sierra Leone as a Peace Corps volunteer from 1968 to1970. He is a partner at Coppenrath Jones LLP, in Long Beach, California. He is a Loyola University Chicago Rome Center Alumnus 1966-1967 and was also a staff member at the center from 1970 to 1972.

Click here to see the full list of Advisory Board members