Andrew Kletzien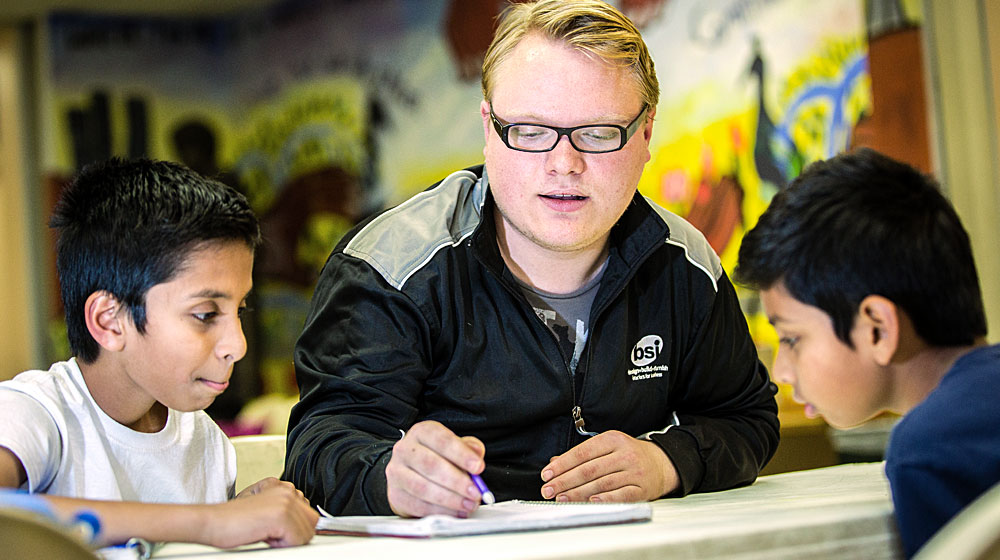 College of Arts & Sciences
Andrew Kletzien
Despite studying for two degrees—one in political science and another in philosophy—Andrew Kletzien still manages to keep an active schedule outside the classroom.
As the founder and president of Loyola's Secular Student Alliance, he helped the group become an official student organization that now boasts more than 150 members. In addition, Kletzien has tutored middle school and high school students and been a peer tutor and mentor for Loyola's Achieving College Excellence (ACE) Program.
Here, he talks about the importance of extracurricular activities, the benefits of seeking out the hard courses, and why he plans to keep writing.
What's your favorite Loyola memory?
I'd have to say it's the day I found out that the Secular Student Alliance had been approved as an officially recognized student organization. Everyone who had been working on it was expecting an uphill battle in becoming recognized and active, but time and time again, Loyola faculty members, administrators, and other student organizations showed nothing but support and encouragement for our work on campus.
Talk a little about a professor or mentor who inspired you.
Adam Yoksas, PhD, and Robert Mayer, PhD, of the political science department were the first to get me truly excited about political theory, and this was only intensified with the help of the other theorists in the department. They showed me that, very often, the most challenging courses are also the most rewarding, and I truly have them to thank for my intended career.
Tell us about your volunteer/service work and what it means to you.
My volunteer work at Loyola has largely consisted of founding and being a two-year president of the Secular Student Alliance as well as my involvement in the 2014-15 Maroon & Gold Society. I served as a summer intern for the American Association of People with Disabilities, and even in my choice of paid tutoring jobs, I've always felt it's important to work with those most in need of help and advocacy.
Any advice you would give students about how to get the most out of their education?
I was always told that getting involved on campus and in extracurricular activities was at least half of "the college experience," and I can assure anyone that this is exactly the case—if not an understatement. Involvement in and around campus has motivated me to work hard in the classroom. At Loyola I have learned that the two can, and should, have a symbiotic relationship.
Any spots on campus or in Chicago that you'll miss?
Anyone who knows me well knows I enjoy late-night walks around campus—so the lakefront side of the Lake Shore Campus will be the Loyola spot I miss the most. I also will miss Armadillo's Pillow bookstore on Sheridan Road, a unique shop where I have spent countless hours simply browsing the shelves.
And finally, what do you hope to be doing 10 years from now?
After graduation, I hope to enroll in graduate school and eventually earn my PhD in political theory. I would love to become a professor but have also hoped to become a freelance writer of sorts on the side, as writing is something I have always enjoyed—both personally and academically.